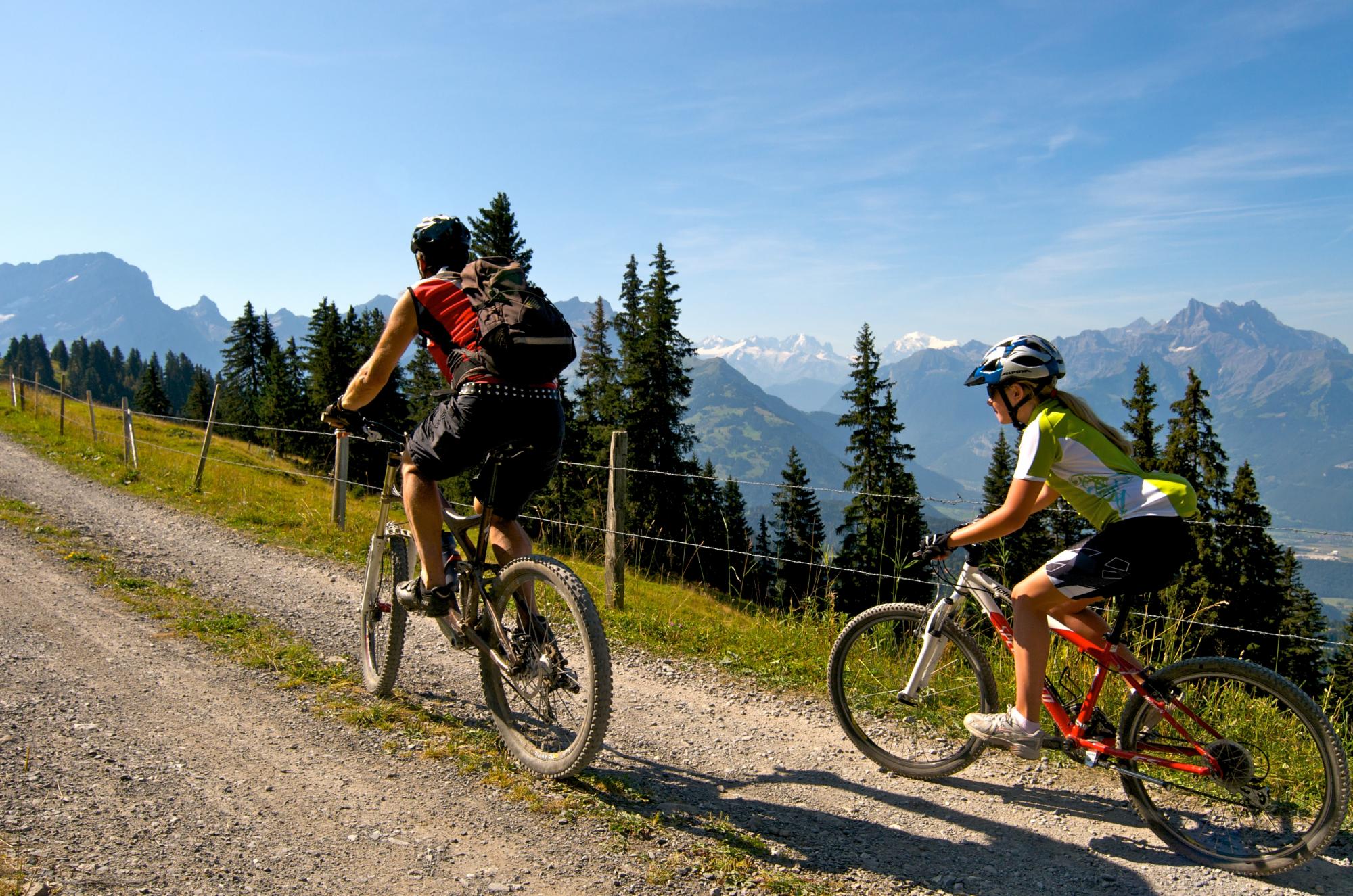 Alpes de la Région du Léman Bike - 068
The «Alpes de la Région du Léman Bike» route is a mountain-bike tour through picture-postcard Switzerland: charming wooden chalets, lush meadows with grazing cows, high mountains, commanding glaciers and crystal-clear lakes alternating with lonely forests.
The Vaud Alps at the entrance to the Rhone Valley are absolute bliss for bikers. The area between Lac Léman, Rhone Valley, Les Diablerets and the Pays d'Enhaut not only offers picturesque villages, old traditional chalets and an unspoilt natural world with many small valleys and passes but also has numerous options for mountain bikers.

The lovely landscape runs from Mediterranean Lac Léman to the glacier of Les Diablerets. Dark forests alternate with lush meadows and deep-blue lakes, the landscape marked by lonely valleys and striking summits with jagged cliffs. The ski areas and impressive railway lines give this region the effect of a «Switzerland in miniature».

With every turn of the pedals, you are aware that bikers are very welcome guests. As one example, in many places bikers can cross cow grids without problem because an ingenious construction means there is no need to dismount. And the many signposted bike routes are also evidence of a great deal of initiative in this region. Bikers exploring the Vaud Alps on this route will experience much of this vast variety and will certainly return to this «little Switzerland» over and over again.
Town

Aigle
Distance

105 km
Duration

No information
Difference in height

0 Metres
Difficulty

Hard