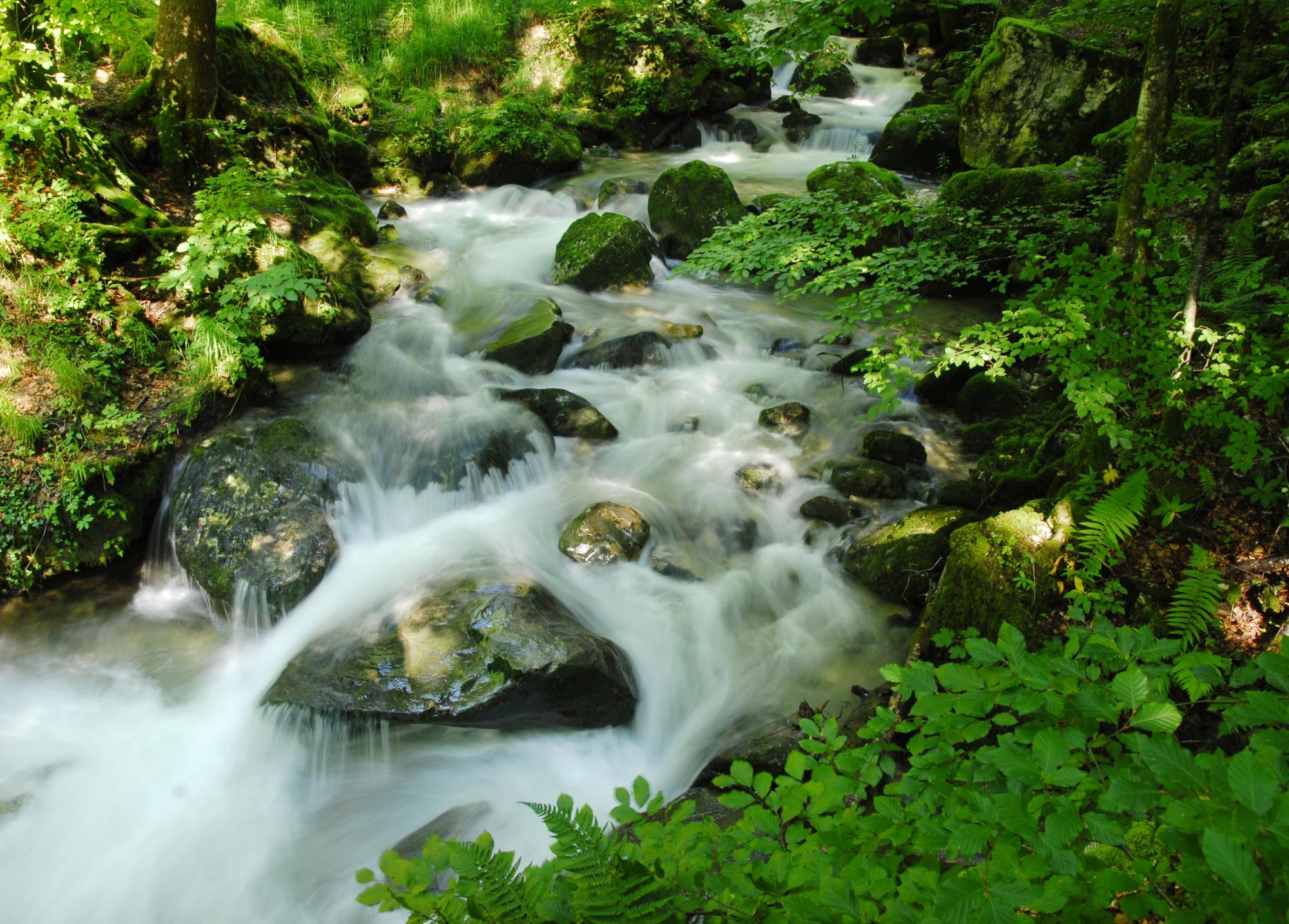 Chemin des Gorges de Covatannaz - 107
Ancient know-how discovery, from the Stone Age until our time: the Covatannaz Gorges represent a highlight of picturesque paths in the Jura. These gorges are located between Sainte-Croix and Vuiteboeuf and constitute a link between the Jura and the plain.
The hike starts at Sainte-Croix station (1,100 m above sea level) and follows the private railway track connecting Yverdon-les-Bains with Sainte-Croix, the capital of music boxes, in less than 40 minutes. After a walk of about 10 minutes, a country lane crosses rural areas in the direction of the STEP sewage plant. The Covatannaz Gorge Trail starts out above that point with the energy path. All along the itinerary you can admire the Arnon river winding its way through the gorges and offering a splendid view of the plain in certain spots.

Hikers can interrupt their excursion once they arrive at the bottom of the Gorges by walking towards Vuiteboeuf (580m above sea level), a small village connected to the public railway (station located about 10 minutes from the village).

The hike then continues towards Baulmes (less than an hour), on the foot of the «Rapilles de Baulmes». Upon your arrival here, you will probably be able to observe some chamois in the stony landscape. The itinerary then follows the «La Baumine» brook across the «Sous Trois Villes» undergrowth and then goes up slightly for a while before reaching a typical Baulmes village with flower-decked balconies, Bernese-style buildings and an unrestricted view of the Orbe plain.
Town

Sainte-Croix
Distance

7 km
Duration

3h00
Difference in height

217 Metres
Difficulty

Easy