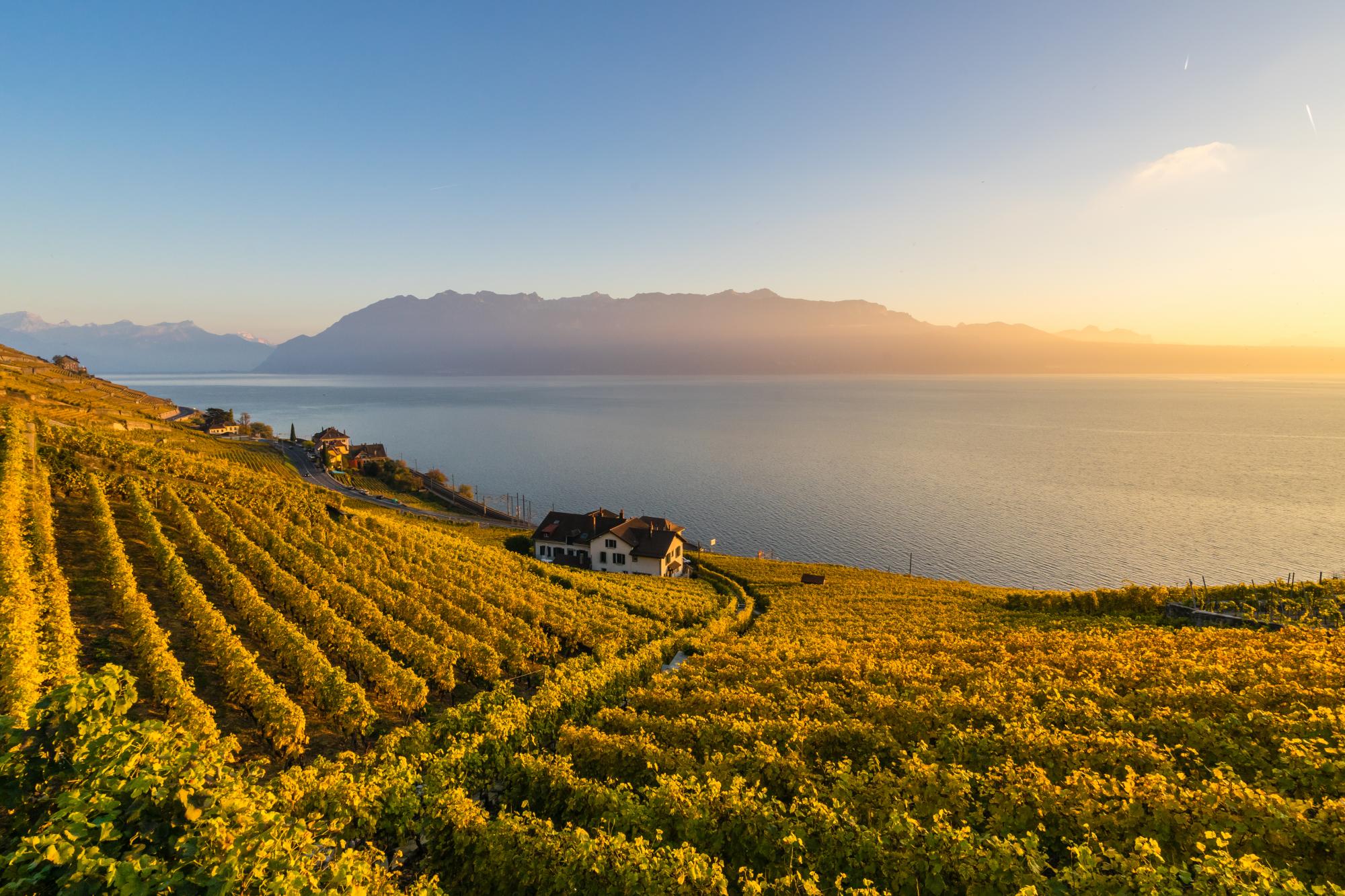 Chemin panorama alpin - 003
The Alpine Panorama Trail from Bodensee to Lac Léman promises many views of Alpine peaks as well as of the Mittelland and Jura. The route leads through the traditional agricultural landscape of the Alpine foothills, still dominated by milk and cheese production.
A pleasant hike through the steep Lavaux vineyards, a UNESCO World Heritage since 2007. Along the way you meet the old traditional wine villages of St-Saphorin, Rivaz and Epesses, and the lovely little towns of Cully and Lutry on Lac Léman.

Without any uphill parts at all and yet with wonderful views of the Savoy Alps. You hike from the Lausanne port of Ouchy along a wide lakeside path to the old town of Morges with its defiant castle and one-time naval harbour for the Bernese.

First along the lake shore then over meadows and fields, through airy forests, past vineyards and villages, castles and villas to the medieval town of Aubonne. Wakker Prize winner St-Prex on Lac Lèman is well worth a stop.

A morning of lovely views through the vineyards and wine villages of the Vaud La Côte region, a shady afternoon along the anti-tank obstacles on the Serine stream and in the evening a visit to Prangin Castle and the medieval city of Nyon.

Leaving the traffic congestion of the built-up area along the lake shore, the hiking path swings into the flat hinterland between Lac Lèman and the Jura, with sleepy villages, old castles, sparkling streams, airy oak woods and cultivated fields.
Town

Vevey
Distance

150 km
Duration

No information
Difference in height

3338 Metres
Difficulty

Medium