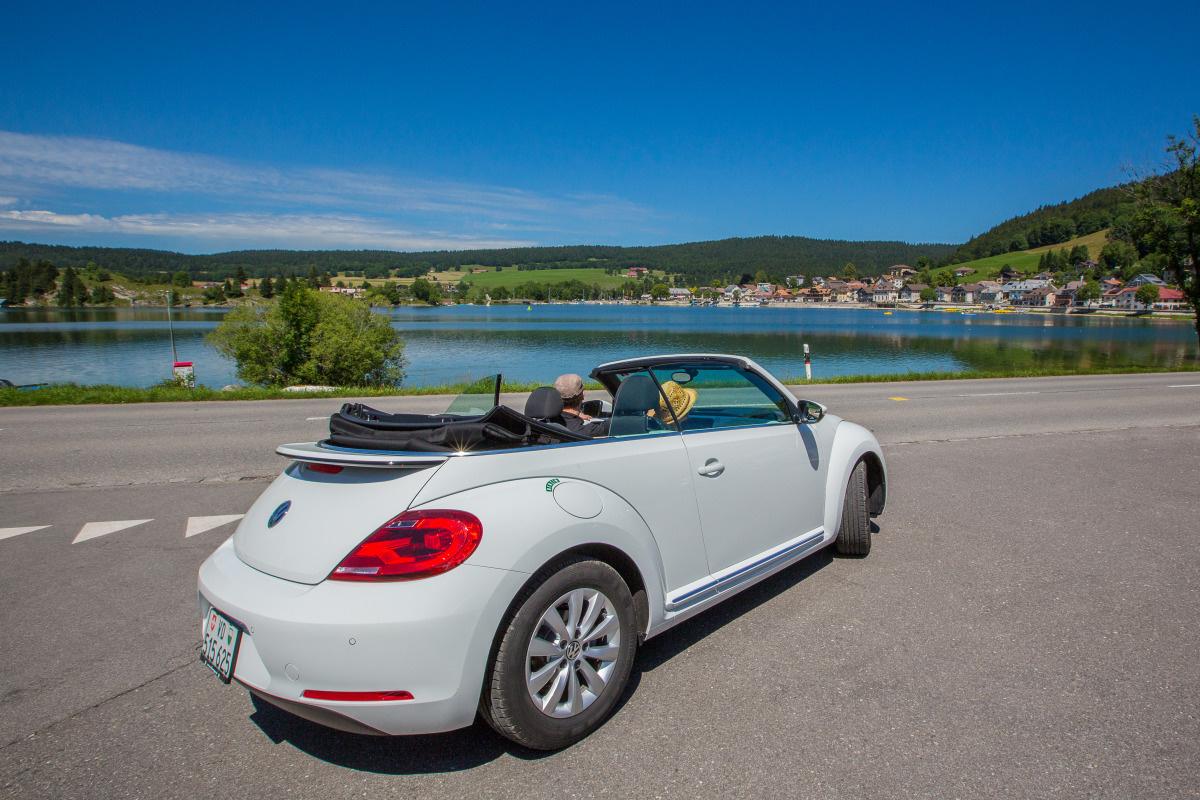 Along the shores of Lake Joux (E)
This 25 kilometre route takes in the shores of Lake Joux, the biggest expanse of water in the Jura mountains, as well as a host of nature and sporting activities. A region of traditions, the Joux Valley is one of the birthplaces of Swiss luxury watch-making, as demonstrated by the Espace Horloger.
While the Marchairuz pass is popular with motorbike enthusiasts in search of exhilarating bends, it's also popular with car drivers wanting to enjoy the scenery and get to the Joux Valley. After delighting in the unspoilt nature of the Vaudois Jura Regional Park, you'll have another change in environment when you arrive on the shores of Lake Joux. At an altitude of 1,000m, this is a paradise for fishing, water sports, relaxing or ice skating in winter.

The route brings you to a succession of prestigious watch-making factories and the Espace Horloger museum tells the story of this Swiss know-how in a modern and interactive style. Also typical of this region is the making of Vacherin Mont-d'Or AOP, the famous cheese to be enjoyed hot or cold. For those leaving the area via the Dent de Vaulion, the Joux Valley offers a superb view as a last memory of their visit.
Town

Le Sentier
Distance

25 km
Duration

No information
Difference in height

179 Metres
Difficulty

No information