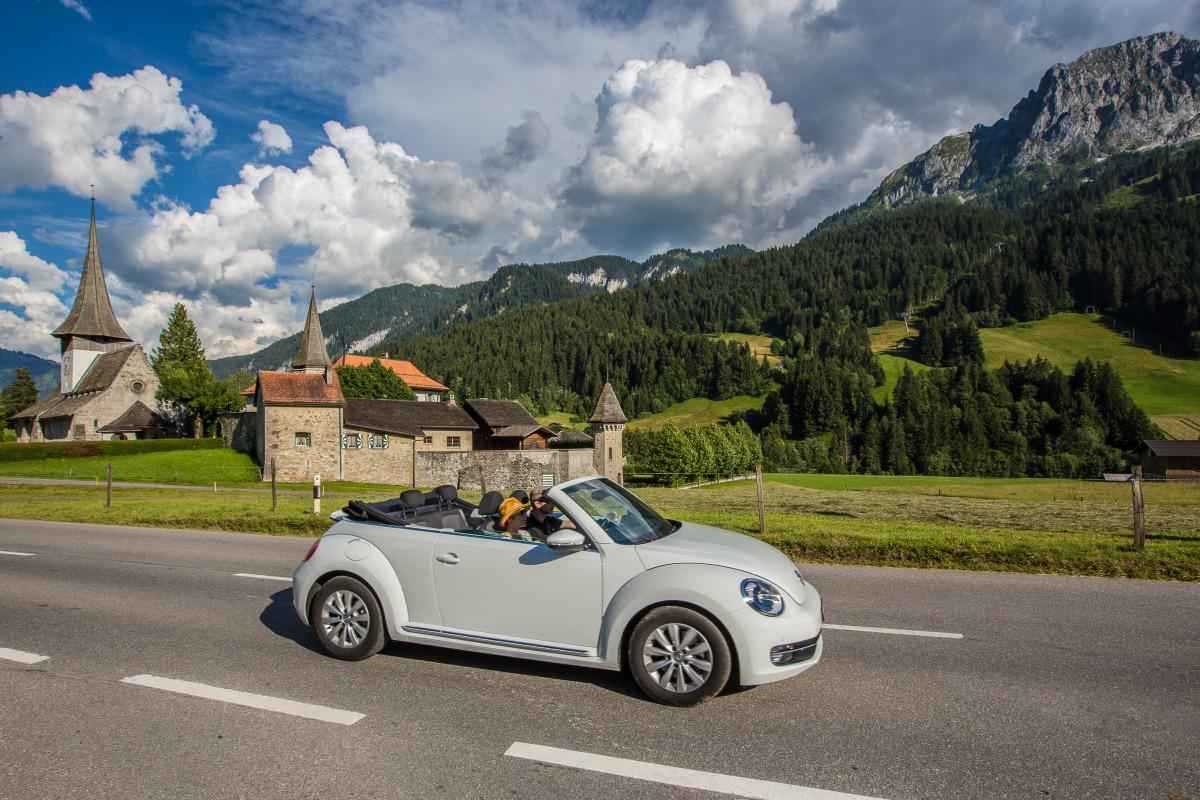 Enchantment in Pays-d'Enhaut (K)
This route through the Vaudois Alps takes you up to a beautiful, authentic and typically Swiss region. Pays-d'Enhaut is popular with many visitors, whether they're walkers, sports enthusiasts or foodies. There's something for all of them in the Gruyère Pays-d'Enhaut national park, the jewel of the region.
In the Gruyère Pays-d'Enhaut Regional Park, walkers can enjoy the educational trails linking the regions of Fribourg and Vaud. By car, the entrance to the Pays-d'Enhaut and Vaud regions is marked by the village of Rossinière with its emblematic architecture. The king of wooden chalets, the Grand Chalet is not open to visitors but the impressive residence of the late painter Balthus is one of its kind in Switzerland.

A few minutes away, Château-d'Oex is known for its ski slopes and the International Ballooning Festival. The history of this hot air balloon capital is told at the Espace Ballon museum and the Musée du Vieux Pays-d'Enhaut. A little further to the south, the village of L'Etivaz is a perfect detour for foodies who can visit the Maison de L'Etivaz and savour the alpine pasture cheese made there.

At the Vaudois end of the Grand Tour, Rougemont is popular with sports enthusiasts, whether they enjoy skiing (its runs are linked to the famous Gstaad ski area), hiking or climbing.
Town

Rossinière
Distance

18 km
Duration

No information
Difference in height

509 Metres
Difficulty

No information