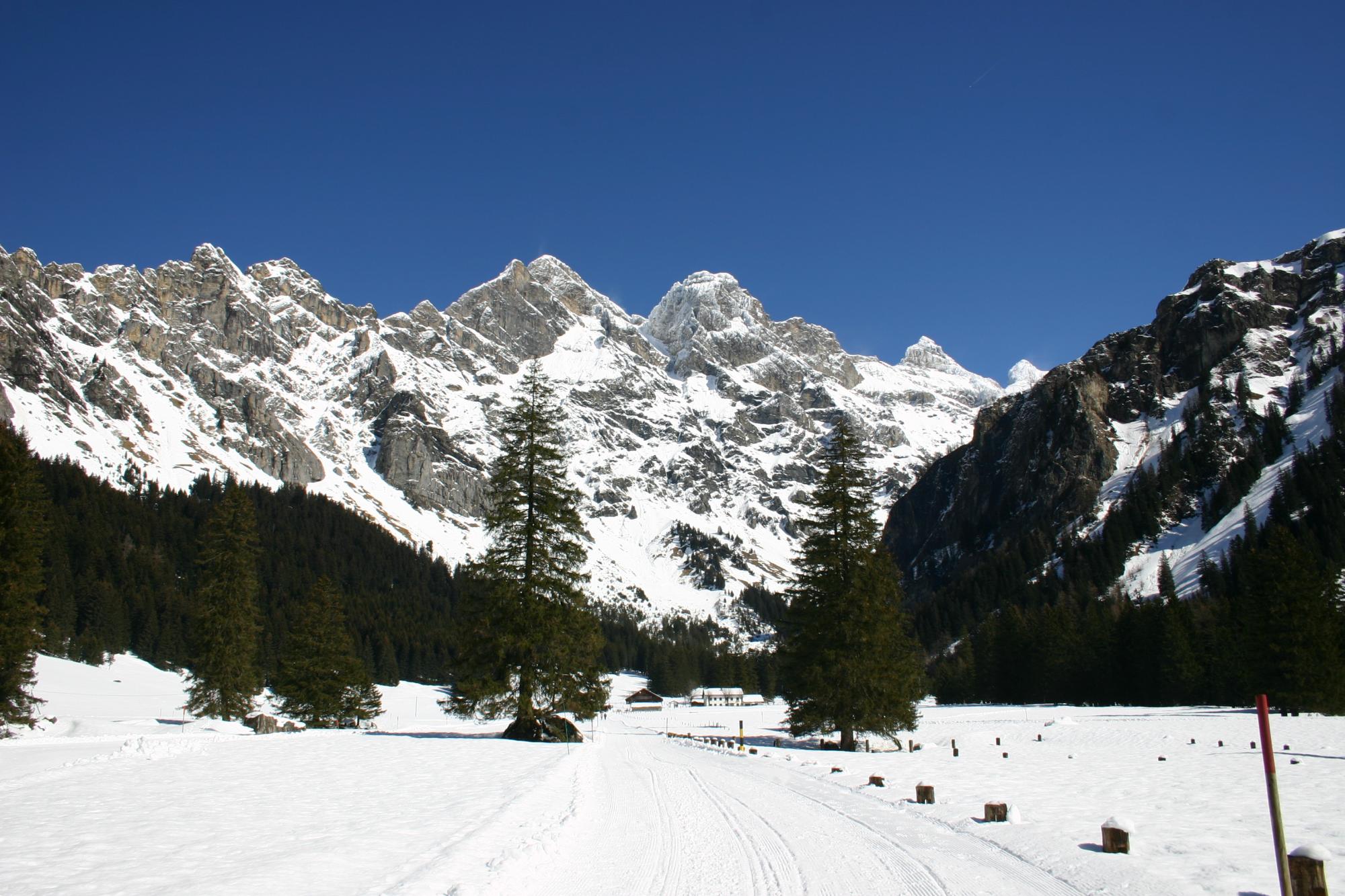 Chemin Frience-Solalex-Cergnement - 978
The winter walk between Solalex and Cergnement runs along a panoramic balcony facing the impressive Miroir de l'Argentine, taking you though two remote valleys and along the spectacular Anzeindaz river.
Above the town of Gryon, opposite the Muverans and Les Dents du Midi, the Cergenement to Solalex trail is located at the foot of the Miroir d'Argentine. This famous climbing site is the fossilised remains of an ancient tropical lagoon from the time of the Thetys sea. The impressive Miroir rock face has been standing here for several millions of years.
After this, the trail becomes wilder and wilder, climbing up to a forested area and emerging onto the impressive plateau of the Solalex Valley. An absolute delight for the eyes, the Miroir d'Argentine towers above you, with views of the Les Diablerets mountains and its steep rocks. After taking a little break on the terrace of the hut, the trail heads down to the Cergnement valley, passing some stone chalets, the former summer residence of the poet Juste Olivier, who loved the Vaud region.
Practical information

Trail signs:
The route is marked as follows: Trail is marked and groomed (never take an unprepared trail), pink directional arrows with "hiker" pictogram, directional arrows with name of destination, pink markers with pink circle, wood markers with pink surround. Do not follow snowshoe trails that have not been machine-groomed > danger.
Town

Gryon
Distance

7 km
Duration

No information
Difference in height

136 Metres
Difficulty

Medium