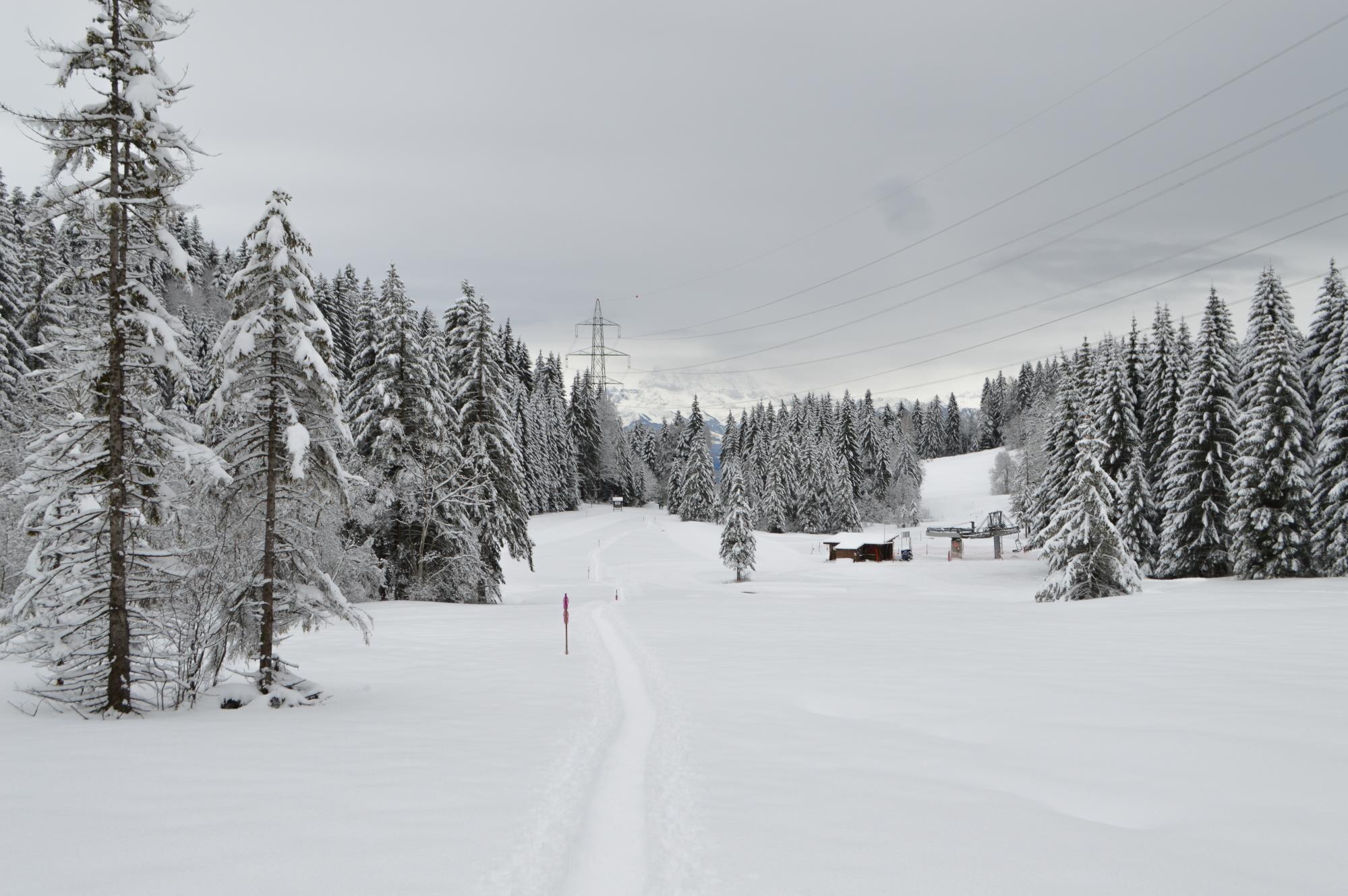 Parcours des Tenasses - 455
Les Pléiades marks the beginning of the Pre-alps, overlooking Lake Geneva and the towns and villages of the Vaud Riviera. The Tenasses trail, ideal for families, is a chance to discover some of the natural riches of this area, such as the Tenasses Nature Park.
Once you get to top of Les Pléiades after a brief climb, the panoramic views stretch from Lake Geneva in the Rhône Valley to the snow-covered passes of Mont Blanc in fine weather.
Starting from the Motalles car park, the route takes you through the Tenasses Nature Park, known for its educational trail and carnivorous plants. You then follow the marked, interactive "L'Ermite" trail to the Chalet des Pautex. On the way back, notice the wooden sculpture of the Hermit welcoming you at the start of the path. Continue through the woods to the Motalles car park.
With its reflective signs, the trail can also be done "by night", giving you the chance to enjoy a delicious fondue or mountain rösti at the Chalet-restaurant des Pléiades after an energetic day
Practical information

Trail signs:

The route is marked with Swiss Snow Shoe signs.

Direction of signs:

The route is only marked in a clockwise direction: Les Motalles – Les Tenasses – Les Motalles.
Town

Blonay-St-Légier
Distance

3 km
Duration

1h15
Difference in height

152 Metres
Difficulty

Easy