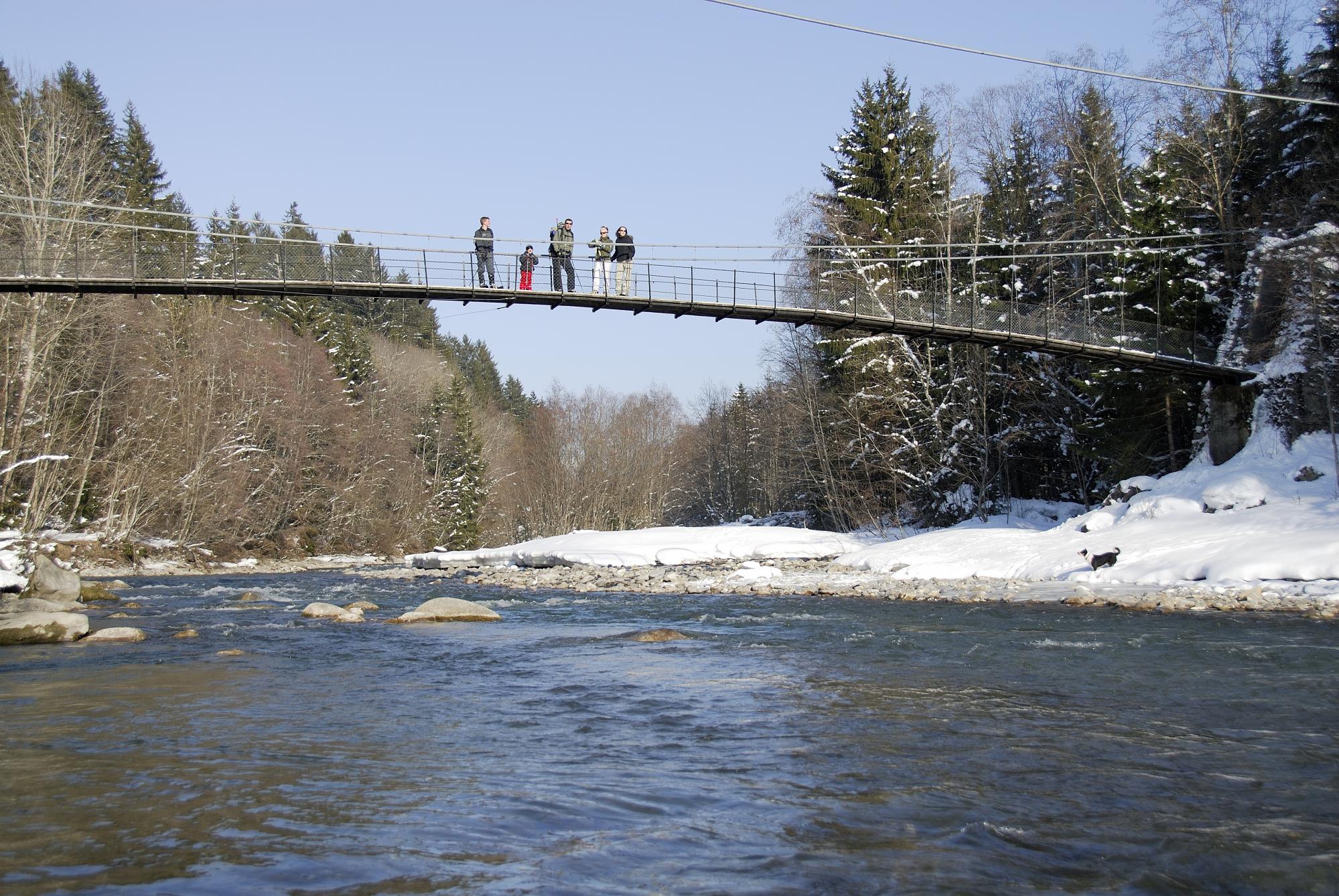 Parcours du Ramaclé - 458
Starting from Château-d'Oex, a family resort in the Vaud Alps, this all-ability trail runs along the Sarine across a suspension bridge and past an icefall, returning through spectacular snow-covered pastures to the site of the International Air Balloon Festival.
The trail starts at the Snow Village on the way into Château-d'Oex where the International Air Balloon Festival takes place and runs along the banks of the Sarine to the start of the Ramaclé alluvial area. You then come to the oldest suspension bridge in French-speaking Switzerland built in 1883. Be brave and cross the Pont Turrian as our ancestors would have done and take the time to admire the plunging view it affords you.
Once you've got to the other side, a small lane leads skirts the edge of forest along the Sarine, taking you on a pretty section towards the Ramaclé icefall in an atmosphere worthy of the Great North. Return along an ancient forest road amidst delightful scenery to the Pont Turrian and retrace your steps to the Snow Village. The T-bar, a snack bar open during the winter season, will welcome you on your arrival.
Town

Château-d'Œx
Distance

6 km
Duration

No information
Difference in height

279 Metres
Difficulty

Medium