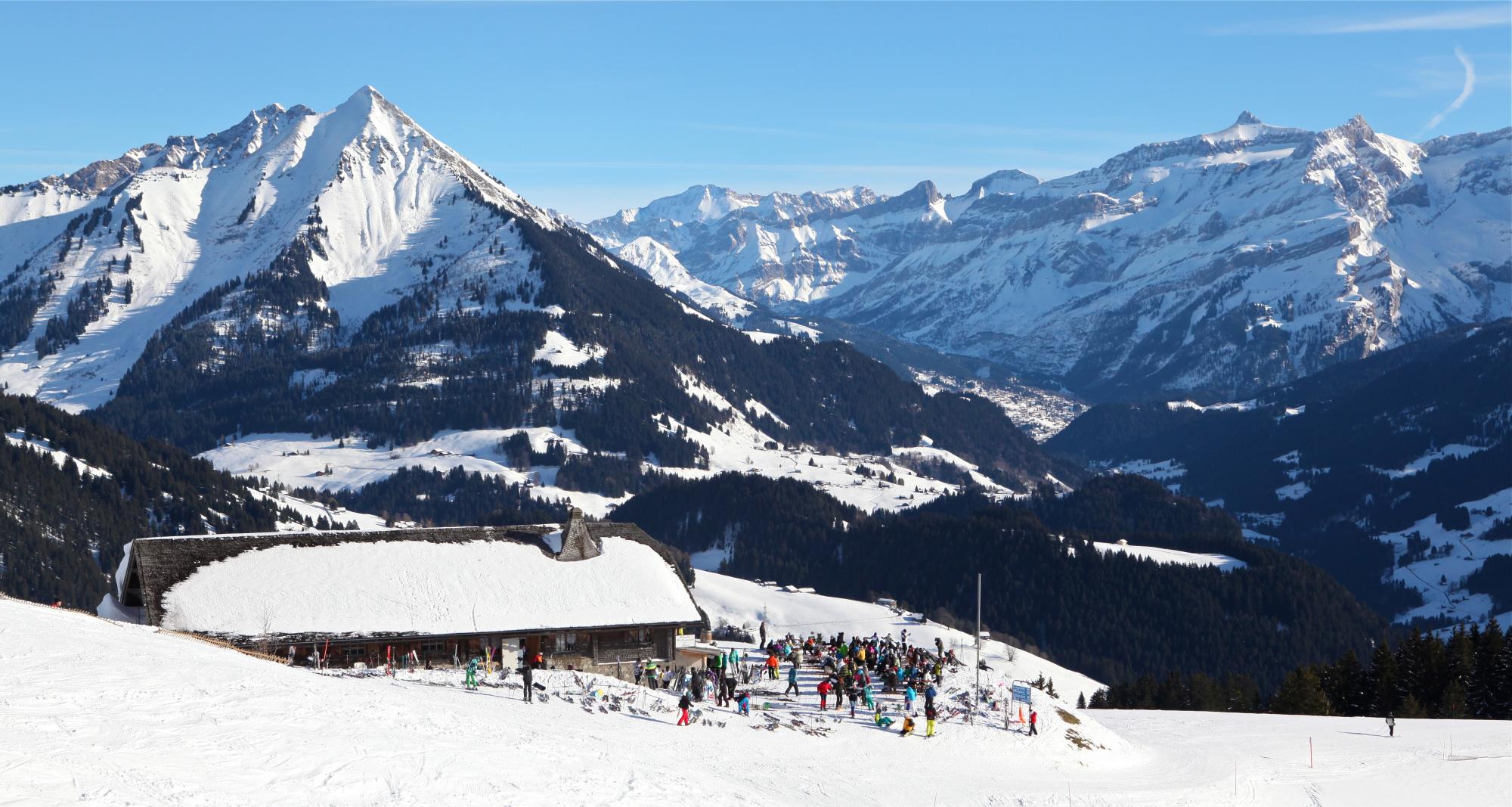 A lovely climb through forests and meadows to the Restaurant des Fers, affording stunning views of the surrounding peaks, the best known including Le Mont d'Or, Pic Chaussy and the whole Les Diablerets mountain range.
Leysin basks on the southern slope of the Tour d'Aï, occupying a wide terrace with sweeping views high above Grande Eau Valley. It used to be known as a spa with health-giving air: in the period around 1900, tuberculosis patients also received treatment and solar therapy (heliotherapy) here. Sanatoriums were built and at the same time, Leysin was developed as a winter sports resort.
This winter hiking trail, through an attractive mix of forests and snow-covered meadows, begins at the valley station. At the start of the road, you pass the impressive Hotel Fabiola. An exciting moment: in 1967, this vast hotel was inaugurated in the presence of Queen Fabiola of Belgium. Its architecture is also designed to protect some of the population against the possibility of avalanches.
You share the section up to the elevation of Les Plans with skiers. You are advised to stay on the right-hand side of the run. The final effort: the strenuous climb to the Restaurant Les Fers. On arrival, you will be greeted by a panoramic vista of the Vaud Alps. Local specialities are served in the restaurant. You can add a short loop before following the upward route again. Your view on the return route: Leysin and the Tours d'Aï and Mayen peaks, with the Dents du Midi behind.
Town

Leysin
Distance

11 km
Duration

No information
Difference in height

430 Metres
Difficulty

Medium