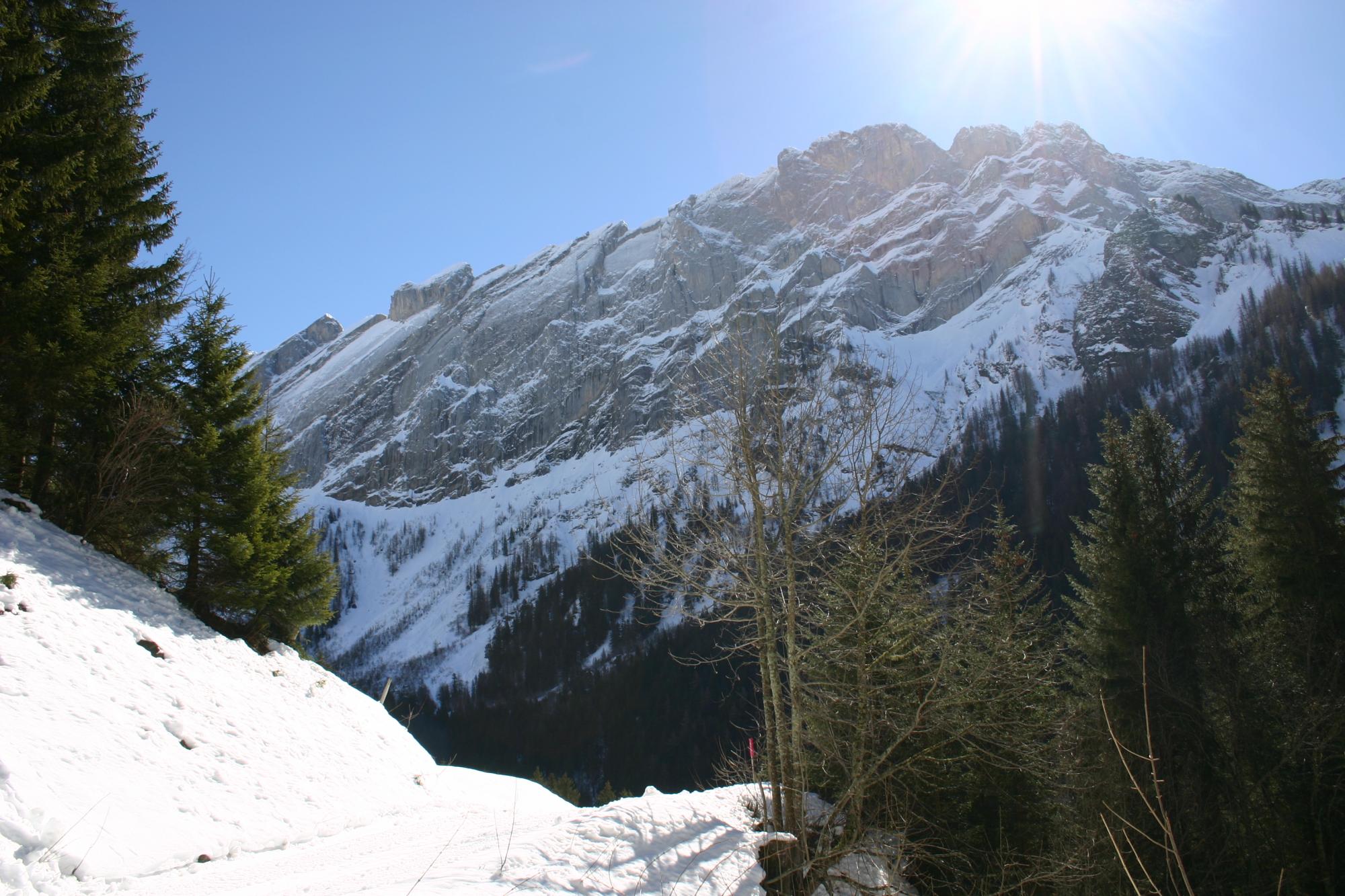 Parcours Les Chaux–Barboleuse - 466
The snowshoe trail between Les Chaux and Barboleuse is a gentle descent through Nordic scenery and woods, with views of the Miroir de l'Argentine and the Muveran.
After taking the cable car to the start point at Les Chaux, the trail takes you down though unspoilt scenery to Frience. You can also start the trail from Frience, which you can get to by shuttle bus or car.
The route takes you along the Frience plateau with its winter recreational facilities. Here, you can admire a unique view of the Miroir de l'Argentine, as well as a few traditional chalets. You then follow the old forest road down to Les Ernets, enjoying a spectacular viewpoint of the Dents du Midi and the plain. The trail then continues down through pastures and woods to the Verneys marshlands. This summer reed bed is a biotope of national importance.
The trail ends by heading down between the chalets above Barboleuse arriving at the bottom of the cable car, 300 m from the Place Barboleuse and the station.
Practical information

Trail signs:
The route is marked by pink directional signs with a "snowshoer" pictogram, directional signs with the name of the destination, pink directional "raquette TSL" arrows, pink markers with a pink background, wood markers with a pink edging and pink rectangular plaques or a pink circle painted on the trees.

Direction of signs:
The route is only marked in one direction: Les Chaux – Frience – Barboleuse.
Town

Gryon
Distance

5 km
Duration

No information
Difference in height

48 Metres
Difficulty

Medium