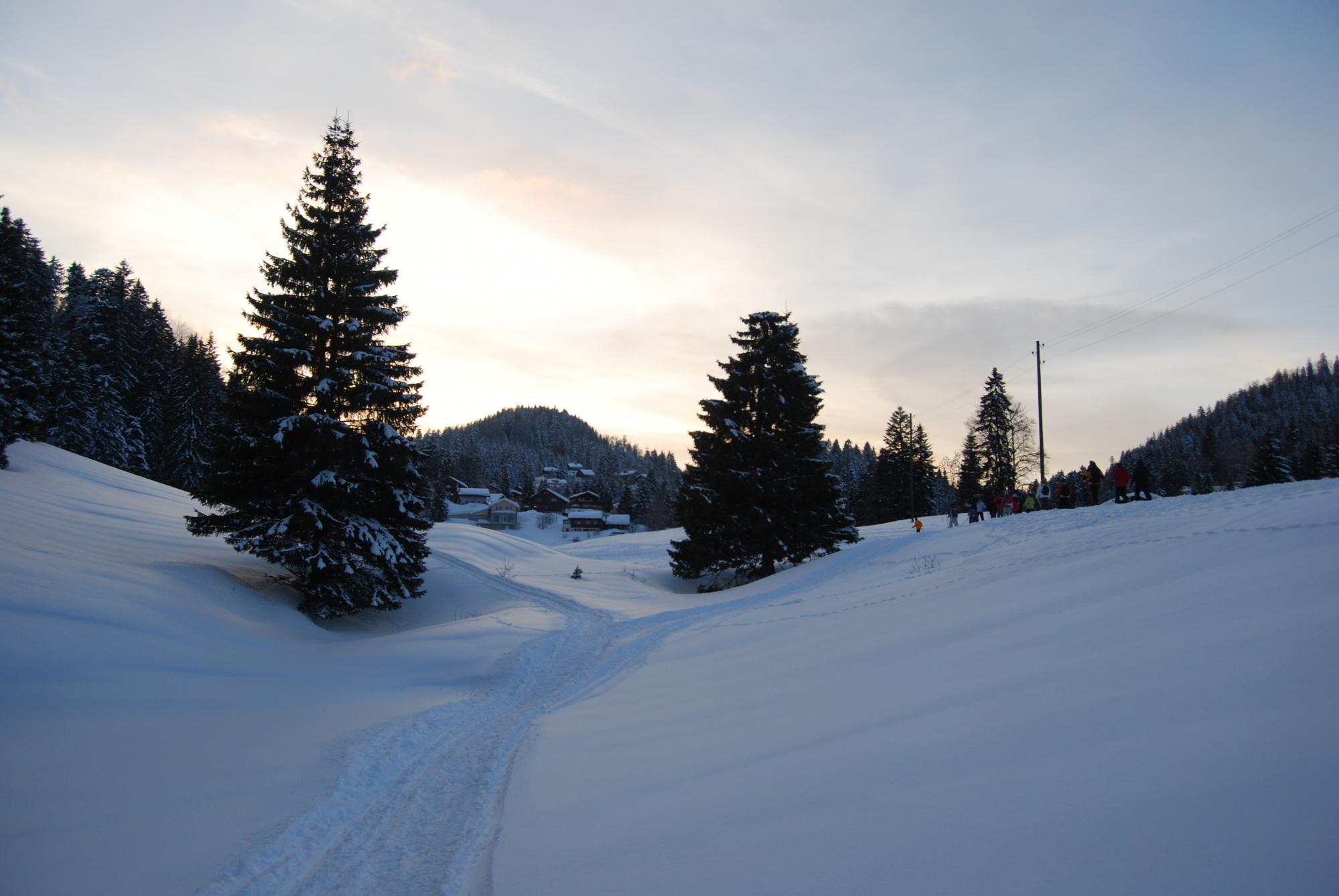 Parcours de l'Archette - 473
The Archette snowshoe trail is a circular route starting at the village of St-Cergue, taking you through snowy forests, with fantastic views of the Alps and Lake Geneva.
This route through the Corps de Garde woods starts at St-Cergue, opposite the Vieux Château bakery, on the road to Nyon.
A short climb through the Corps de Garde woods takes you to the spectacular panoramic vantage point of the Vieux Château. If the weather's right, you can admire the Alpine mountain ranges and Lake Geneva from here. With its picnic tables and benches, this is an ideal place to linger, enjoy the view and take some beautiful photos.
The rest of the trail takes you through forests, pastures and chalets and on to L'Archette the halfway point of the route. You can then continue along the track to Le Cheseaux and return to St-Cergue, where several restaurants offer regional specialities.
Town

St-Cergue
Distance

4 km
Duration

No information
Difference in height

290 Metres
Difficulty

Easy