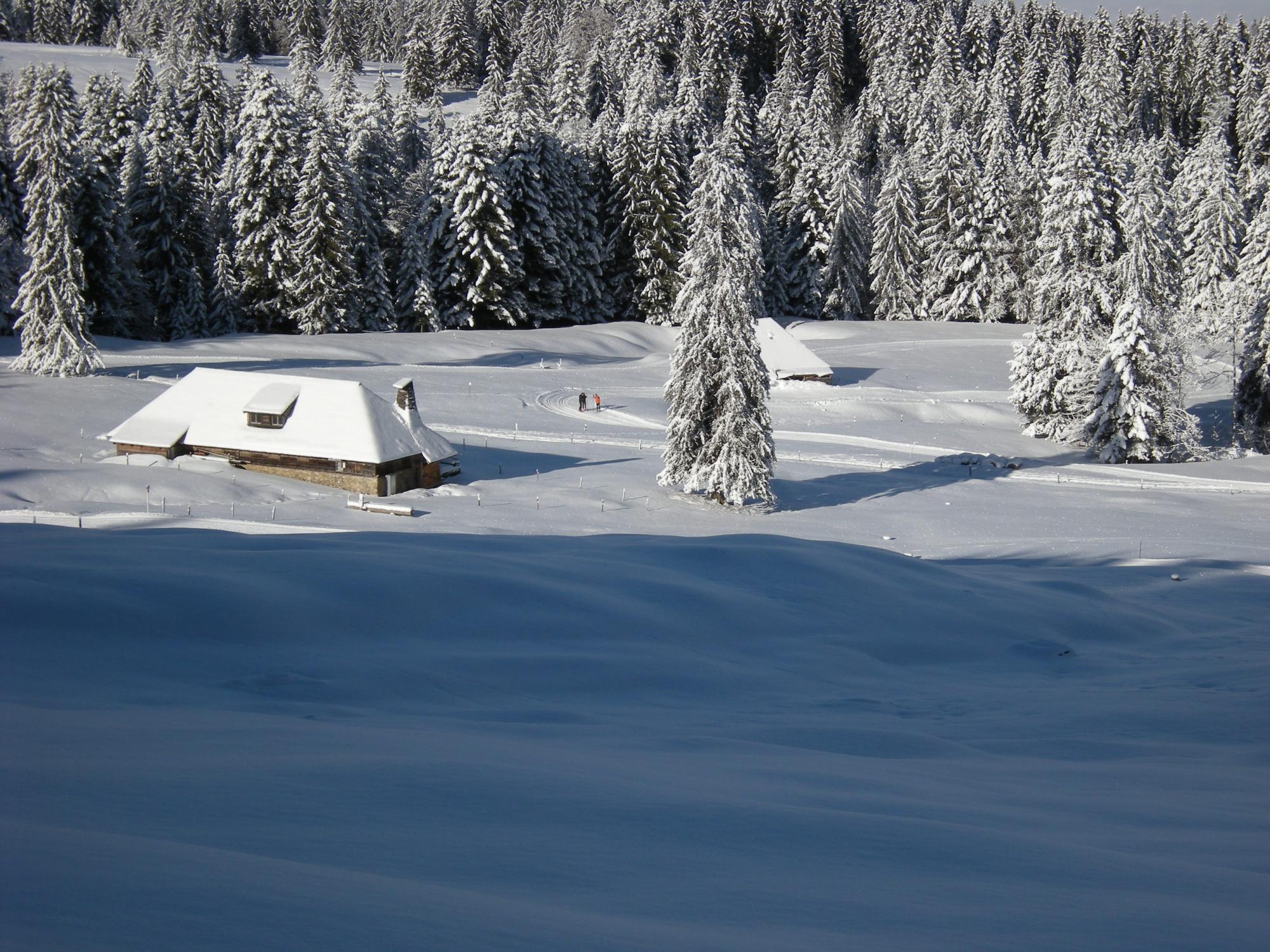 This trail is located on the closest peak to Vevey, Les Pléiades, which although not very high offers stunning views of Lake Geneva and the nearby Alps. Alternating flat sections with moderate descents and climbs through beautiful scenery, it will delight cross-country skiing enthusiasts.
The "Issalet" trail, through clearings, is suitable for beginners through to experienced skiers – with blue, red and black options. It starts off winding through the unspoilt landscape of "Les Tenasses", well-known for the vast meadows of narcissi that can be seen every year in late May. This is followed by a traverse towards the Prantin chalet, with views of the Col and Dent de Lys.
The trail continues to the clearing of Les Mossettes, then through the mountain pastures and forests of Fontanna-David. You return towards the Motalles car park passing through another clearing, called Présemavau, and ending with a path deep in the forest of Tenasses before heading down to Les Pléiades.
Practical information

Direction of signs:

The route is only marked in a clockwise direction: Motalles – Prantin – Présamevau – Motalles.
Indications

Illuminated trail:

There's also an additional 2km illuminated trail, so you can enjoy skiing under the stars. Follows the illuminated run and blue circuit.

Dogs allowed:

Certain sections are open to skiers accompanied with their dogs.
Town

Les Pléiades
Distance

10 km
Duration

No information
Difference in height

387 Metres
Difficulty

Hard