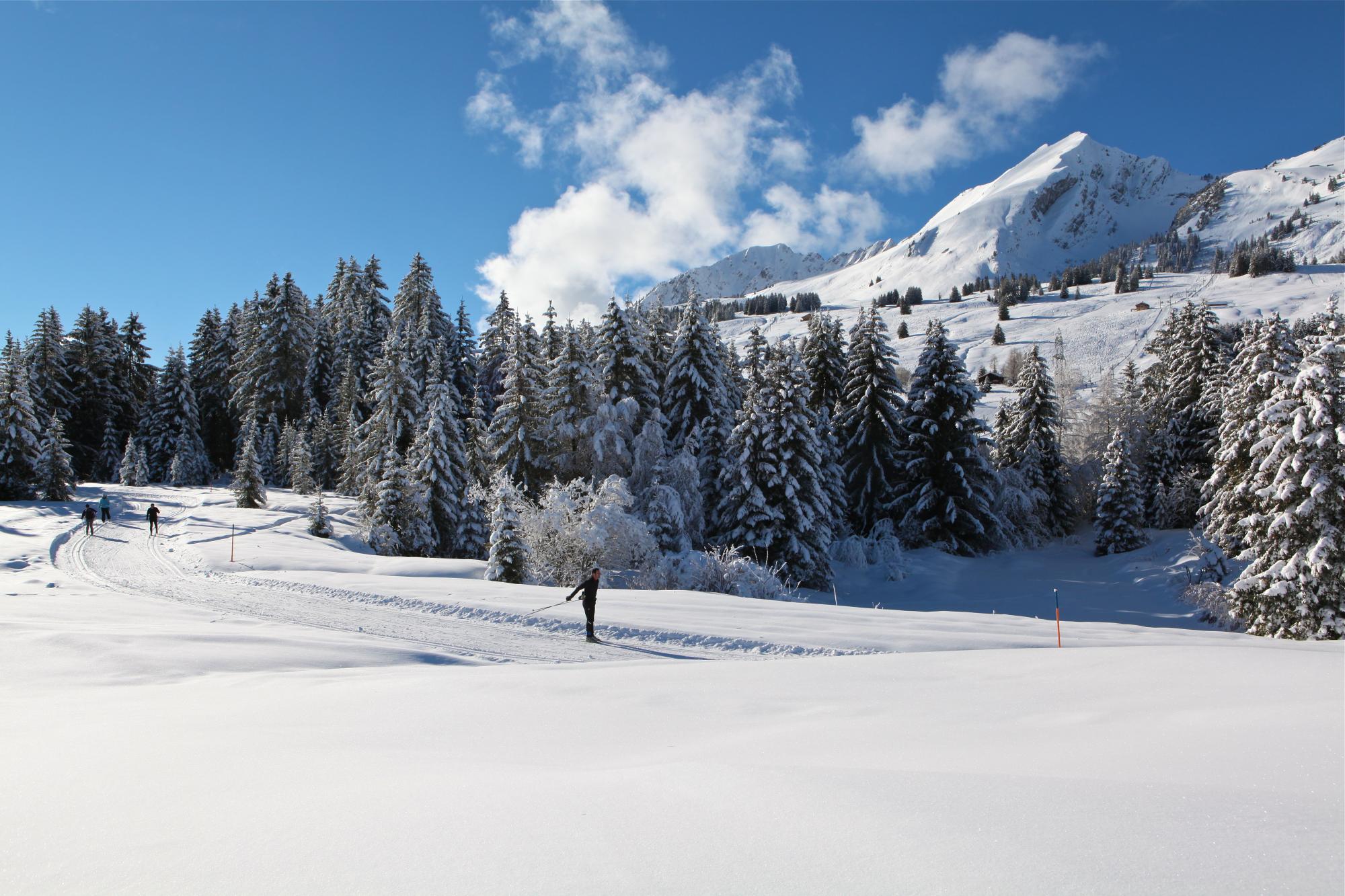 Piste Les Mosses–La Lécherette - 556
With its snow-covered forests and pastures, the Nordic village of Les Mosses is in a spectacular natural setting. Here cross-country skiing is king, with stunning trails and a wide diversity of scenery for you to enjoy.
In the heart of the Vaud Alps, between Pays-d'Enhaut, Gruyère and the Riviera, the Col des Mosses Nordic Ski Area Centre is surrounded by stunning scenery. The name of this area, "La Mosse", is the name given by the people of Ormont to the marshland on which the trail has been developed.
The start of this sunny trail is located opposite the tourist office, at the crossroads of the cantonal road and the camp site road not far from the Nordic Ski Area Centre. The first part takes you through typical chalets with their authentic architecture nestled amidst the mountains to La Lécherette, past the L'Arsat snack bar, and then continues through woods and pastures. Once you get to La Lécherette, return in the direction of L'Arsat along the straight flat section. One last effort over an undulating section and a small climb brings you back to Les Mosses.
Practical information

Trail signs:

The route is marked with pink signs.

Direction of signs:

The route is only marked in a clockwise direction.

Start of trail:

Can be started at Les Mosses, La Lécherette or L'Arsat.

Dogs:

Dogs are allowed on this trail.
Town

Les Mosses
Distance

7 km
Duration

No information
Difference in height

168 Metres
Difficulty

Medium