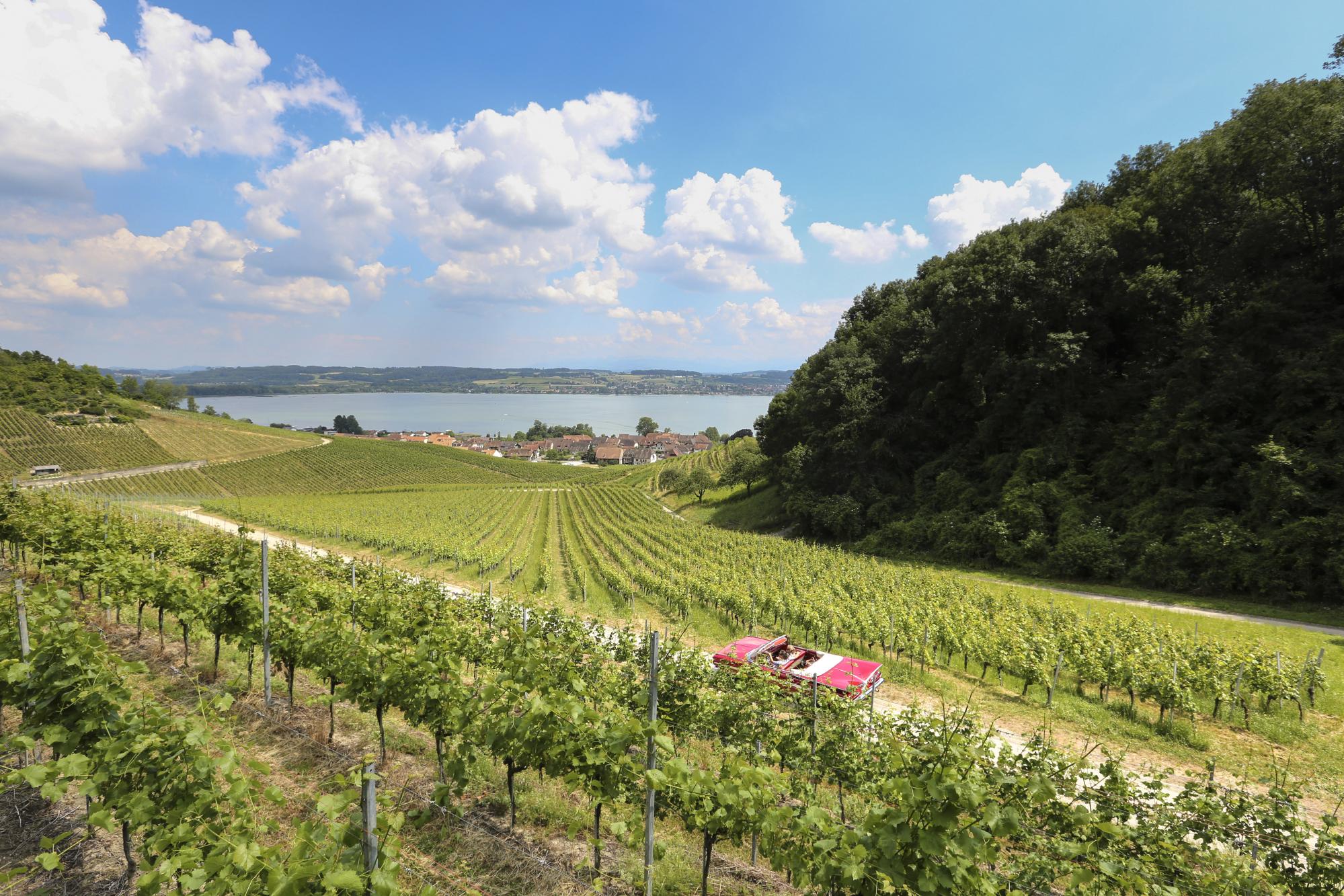 Three lakes, four cantons (H)
This route takes you on a discovery of the Trois-Lacs region, the native land of the Swiss and now a popular holiday destination for all the family. Here, you can easily visit all the key sites of Lakes Neuchâtel and Morat by car. Combining diversity and accessibility, this route sums up two qualities of our great country!
This route starts at the far end of Lake Neuchâtel, at the Centre-nature de la Sauge, an oasis for flora and fauna. As you near Lake Morat, you arrive at Vully, the smallest vineyard in Switzerland, with its local fine wines. You then come to Seeland where you can take a walk along the market gardener's trail to find out how it earned its name as "the vegetable garden of Switzerland". A few minutes off the Grand Tour, the Papillorama de Kerzers, with its colourful butterflies and exotic animals, is a great little detour for families.

On the southern shores of Lake Morat stands the mediaeval town of the same name. Its cobbled streets, ramparts and arcades are an inviting historic backdrop for cafes and boutiques to stroll round. To really appreciate these sometimes narrow streets, it's best to leave big vehicles on the outskirts of the town. After this leisurely visit, the energetic can try water skiing at Estavayer-le-Lac, with the only cable skiing centre in Switzerland.
Town

Cudrefin
Distance

30 km
Duration

No information
Difference in height

352 Metres
Difficulty

No information