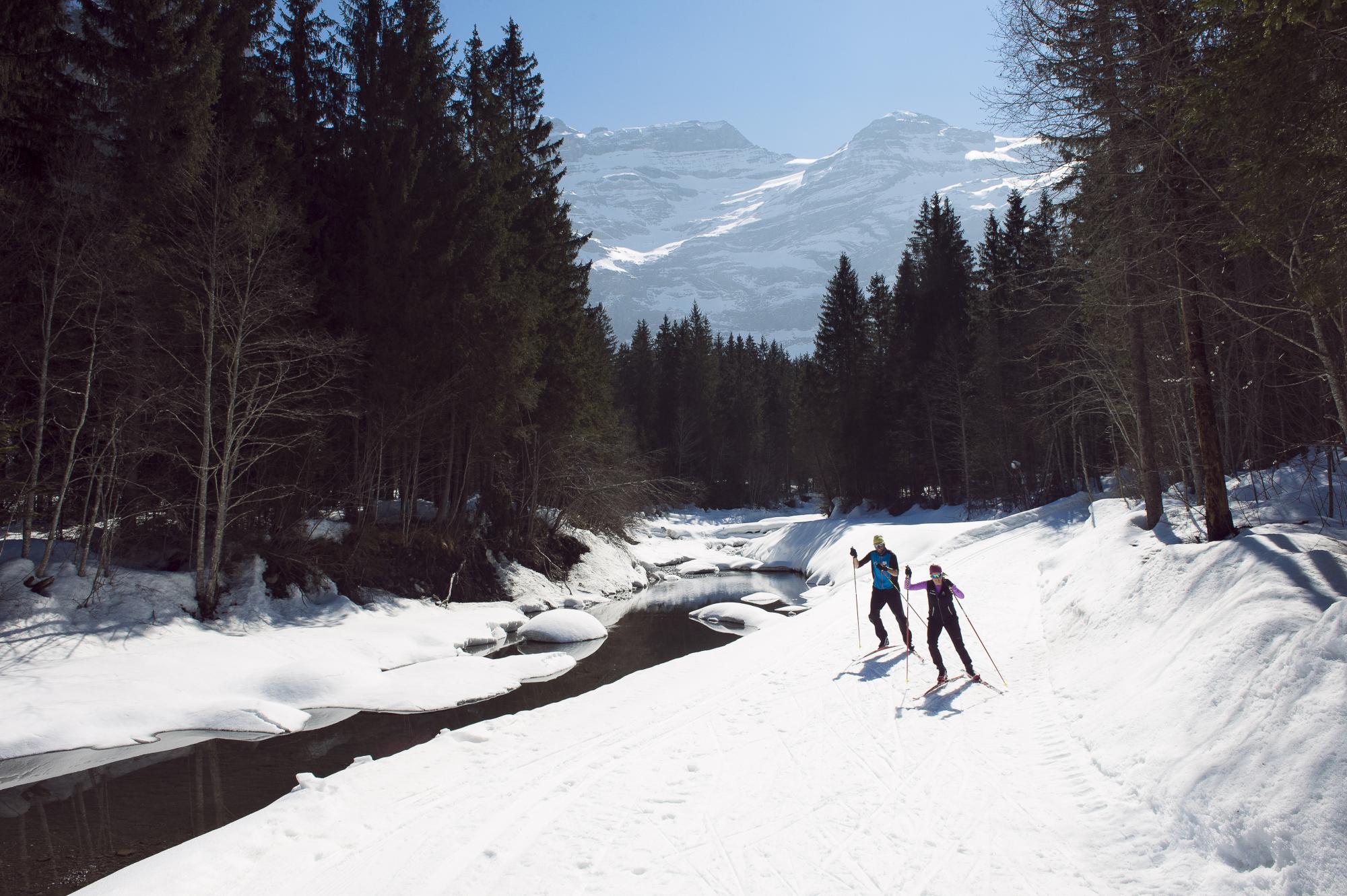 Piste de l'Aigue-Noire - 559
An easy cross-country skiing trail at the foot of the majestic Diablerets mountains. A different way to discover the nature and tranquillity of this area, with a wonderful variety of scenery through fields and forest, over a stream and past old chalets.
This cross-country skiing route (classic and skate style) takes you from "Les Isles" to "Aigue-Noire". The start and end point are ideally situated near the centre of the village well-known as a destination for families.
The first part of the Les Isles trails is a gentle start, giving you the chance to admire the impressive Diablerets mountains forming the border between the cantons of Vaud and Valais. You'll love this delightful trail through the forest and over a stream which goes on to empty its waters into the Rhône in Aigle. When you emerge from the woods, you'll head for the 2nd part of the trail at "Aigue-Noire", bordered by picturesque old chalets. For the last part, you return to the Les Isles trail which will take you back to your start point.Direction of signs
Practical information

Direction of signs:
The route is only marked in an anti-clockwise direction: Eurotel Victoria – Le Lederrey – Aigue Noire – Eurotel.
Town
Distance

7 km
Duration

No information
Difference in height

138 Metres
Difficulty

Easy