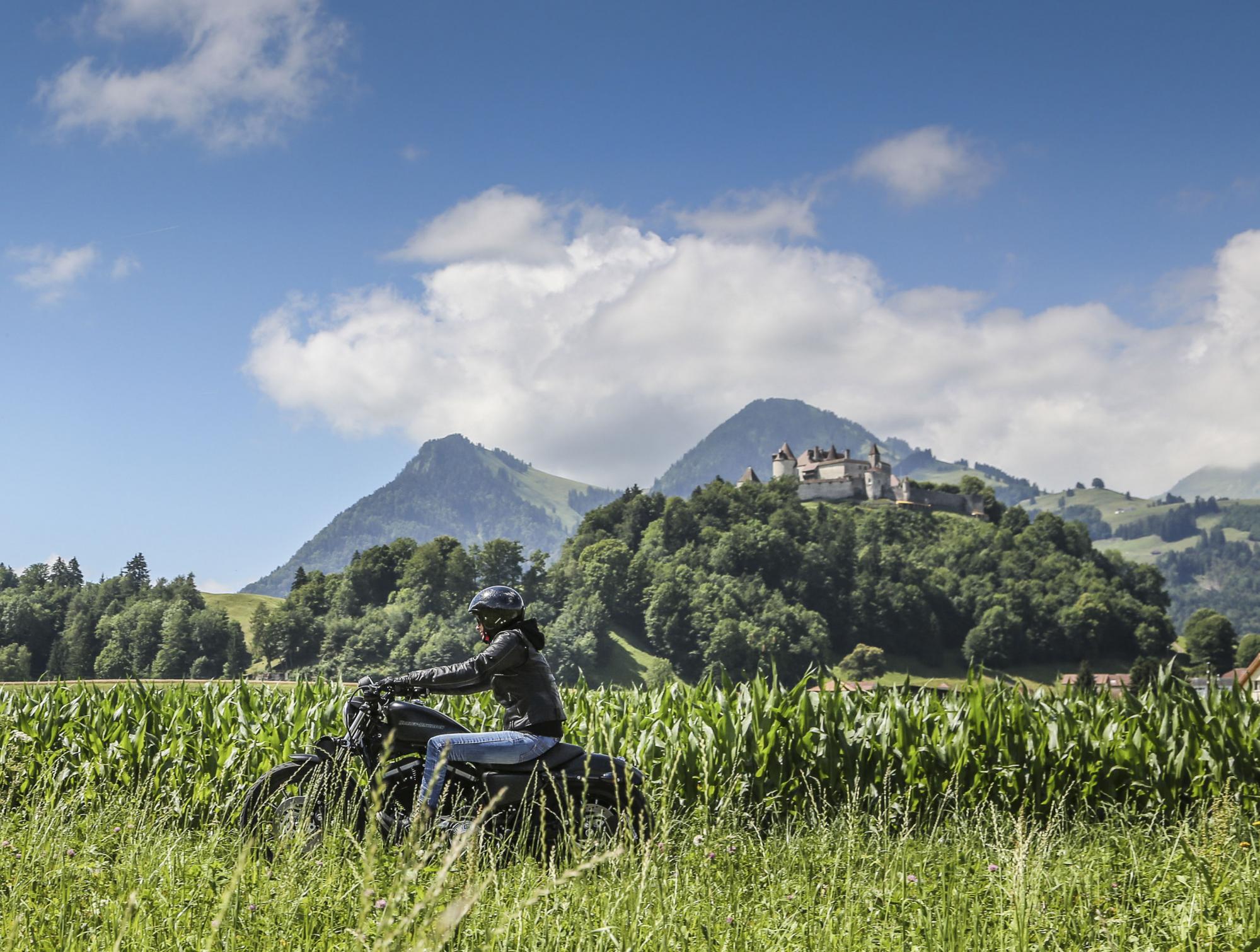 Authentic moments in La Gruyère (T)
If the La Gruyère section of the Grand Tour gave you a tempting taster of this area, there's much more to come! This 80 km route takes you on a discovery of even more tourist activities, original sites and breathtaking scenery which will make you want to set off on one of the many walking trails.
Thanks to the Grand Tour, La Gruyère's now got you under its spell and this route is just what you need to get to know this region even better! If you enjoy something completely different, make sure you visit the HR Giger museum, devoted to the Swiss creator of the creatures in the film Alien, and the bar designed by the artist! There's also Gruyères Castle and the Tibet Museum to top off this original tour.

In Moléson-sur-Gruyères, a real holiday resort with the Moléson mountain close by, you can let off steam and learn all about traditional cheese-making in an authentic mountain pasture chalet. Then return to Bulle, the main town of La Gruyère, with its fabulous Musée Gruérien. Then, if you want some exercise, choose between golf, the Charmey Adventure Park or walks in the Gruyère Pays-d'Enhaut Regional Park. Finally, Jaun will cast its spell on you with its mountain scenery, the Cantorama dedicated to Fribourg's musical heritage and its dynamic and invigorating waterfall.
Town

Gruyères
Distance

79 km
Duration

No information
Difference in height

1268 Metres
Difficulty

No information