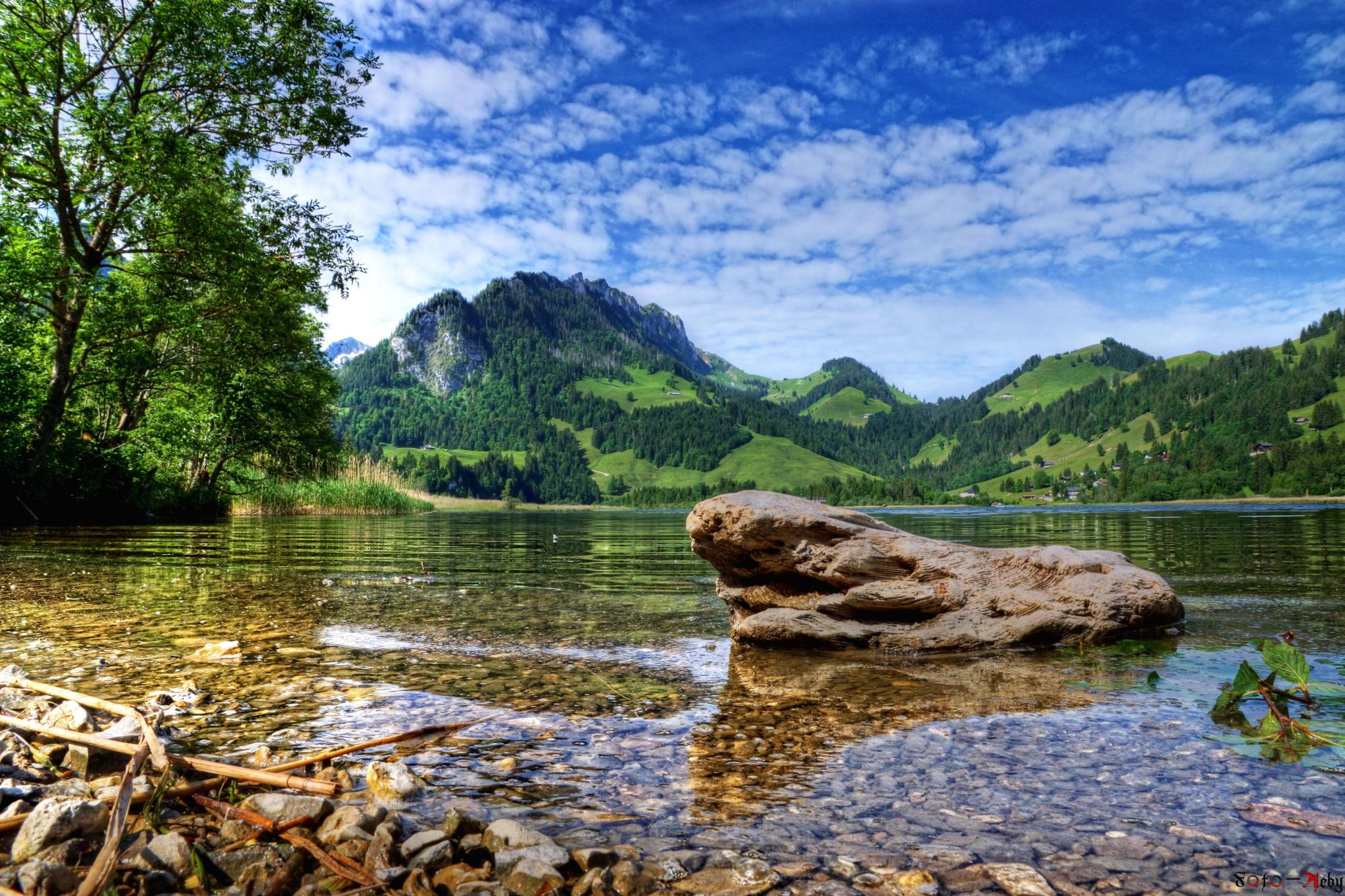 Exploring the Singine region (R)
Close to the city of Fribourg, the Sense district is a natural and historical treasure trove. This route of just over 60 km takes you on a discovery of the region through its historical sites, architecture and mostly its unspoilt and preserved natural environment around the Schwarzsee lake.
Known in Switzerland as the German-speaking area of the bilingual canton of Fribourg, the Singine region is well worth a visit for its scenery and its cultural heritage. A few kilometres from Fribourg, Tafers is home to the Musée Singinois. In a typical house dating back to 1780, the exhibitions tell you all about the dialect, history, music and modern culture of this region. Continuing on your way southwards, you'll be struck by the beauty of Plaffeien church, the biggest Neo-romanesque church in the canton of Fribourg.

From here, you can choose either to return to Fribourg by charming countryside routes or try something different and head for the Pre-Alps. In this case, your destination will be the beautiful Gantrisch nature park with its tranquil lake nestled in a landscape of mountains and green hills. Popular with families, Schwarzsee is the ideal place for a walk in the summer as well as a friendly winter resort.
Town

Tafers
Distance

61 km
Duration

No information
Difference in height

953 Metres
Difficulty

No information