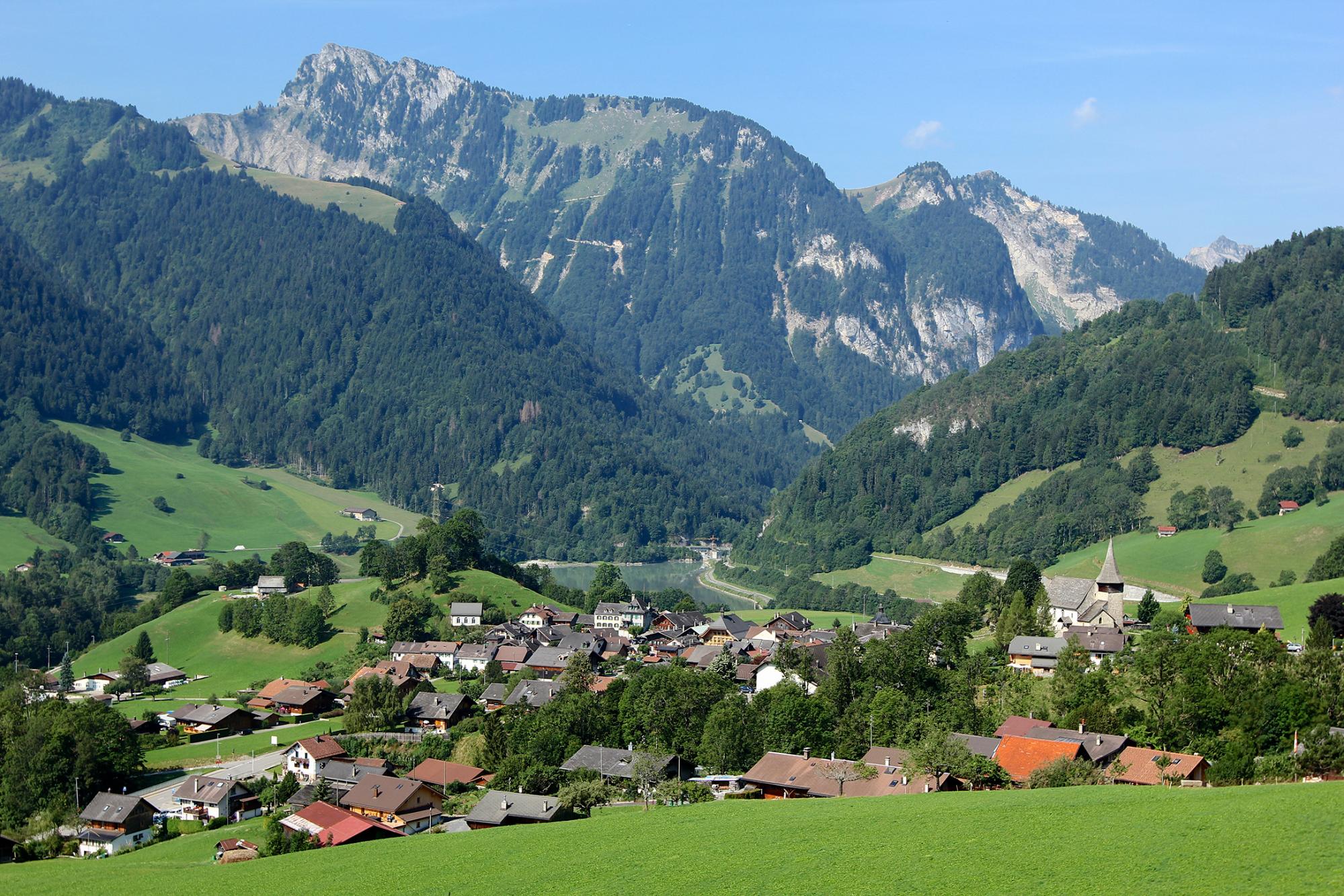 Le Grand Tour des Vanils - 263
From the Grand Chalet de Rossinière to the Auberge de la Croix de Fer in Allières, this walk through forests and the alpine pastures that ultimately produce cheese offers a panoramic view over the surround-ing peaks: the Dent de Corjon, the Vanils and the Gummfluh.
The walk starts in the village of Rossinière, which offers some emblematic examples of timber architecture, such as the Chalet de la Place and the famous Grand Chalet, where Balthus spent his final years. The Balthus chapel, which is dedicated to the artist's memory, stands in the heart of the village and is well worth a visit.
Along the way, the shimmering mirror of the Lac des Vernex is visible through the trees. The path passes not far from the «old man of the forest», a fir tree selected for its majestic character. After the magic of the forests, the landscape changes to one of alpine pastures and chalets, where the rounds of goat's cheese and the fa-mous L'Etivaz AOP are made.
From the Corjon pasture, the view over the Dent of the same name and the Gummfluh mountain chain in the distance offers a marvellous panoramic view, typical of pre-alpine regions. The hamlet of Allières sits in a pretty valley divided by the River Hongrin, with a striking relief that is both wild and steep. The Auberge de la Croix de Fer offers tasty, traditional cooking.
Practical information

Hint
Both the start and finish are on the same railway line, the MOB.

Consideration
Area with livestock guardian dogs: On the mountain pasture Cheval Blanc / La Vare you may encounter livestock guardian dogs from the beginning of June till the end of September. Guardian dogs and sheeps are separated from the trail with a fence. Respecting certain rules helps avoid problems.
Town

Rossinière
Distance

13 km
Duration

4h30
Difference in height

8886 Metres
Difficulty

Medium