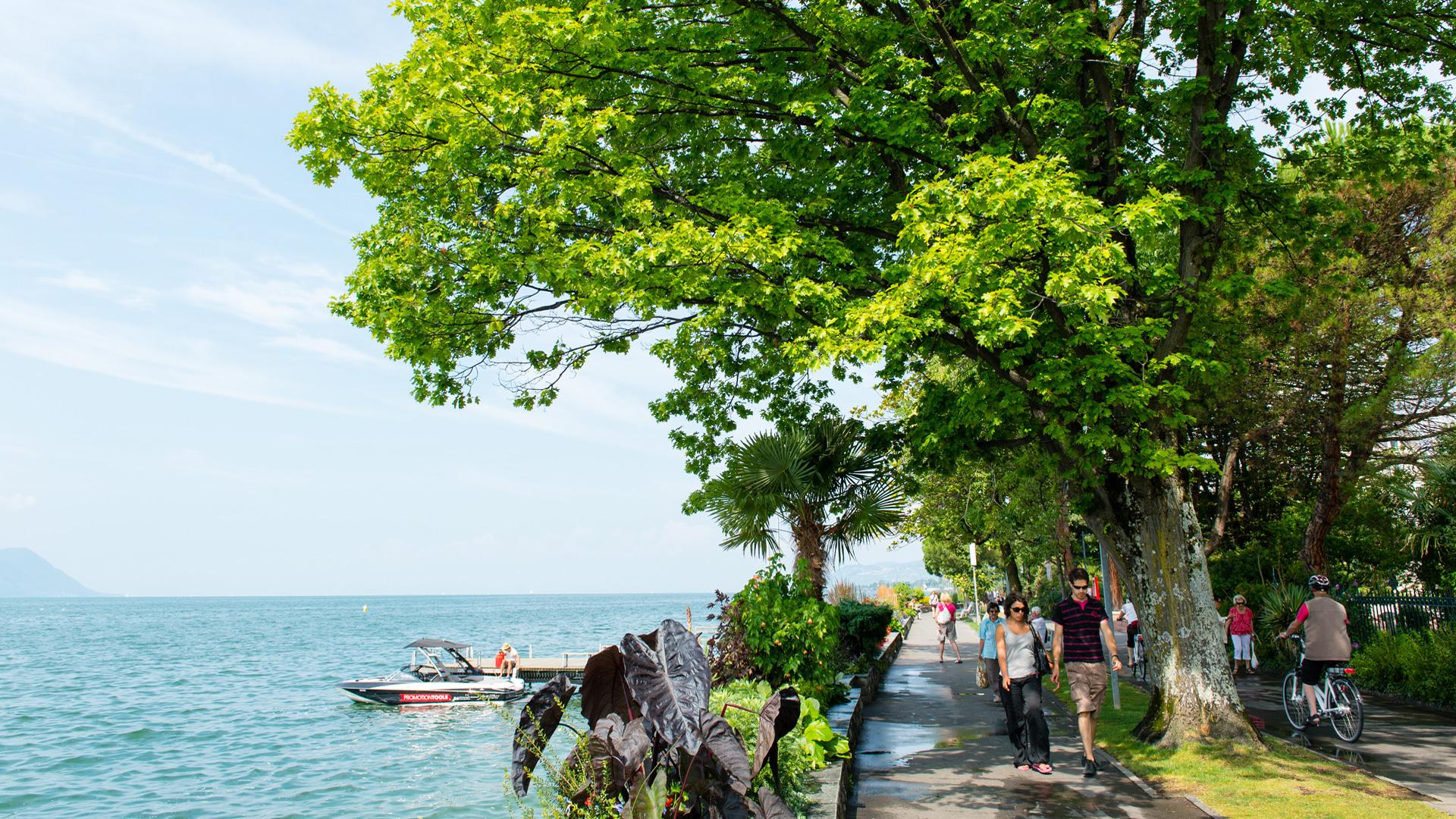 Along the shores of Lake Geneva for almost seven kilometres, the flower-adorned banks of Montreux, between exotic flowers and palm trees, offer a sumptuous view of the mountain panorama.
Magic walk on the flowery lakeshore from Clarens to Chillon Castle, passing Montreux. An easy standard, completely flat, enabling you to fully savour the spectacular view that opens up before you. Behind the Château of Chillon you will see the famous massif of the Dents du Midi.

Taking advantage of the best part of the region's micro climate, the city's gardeners imbue the lake shore with colours and perfumes from the many types of exotic trees and flowers.

The statue of Freddie Mercury stands on the banks in front of the Covered Market. This artist, who lived several years in Montreux recorded his last album with the group Queen, "Made in Heaven", in the Mountain Studio, which is in the Montreux Casino.
He died in November 1991, and his statue symbolises the affection the city feels for him.
Town
Distance

5.69 km
Duration

1h15
Difference in height

42 Metres
Difficulty

No information