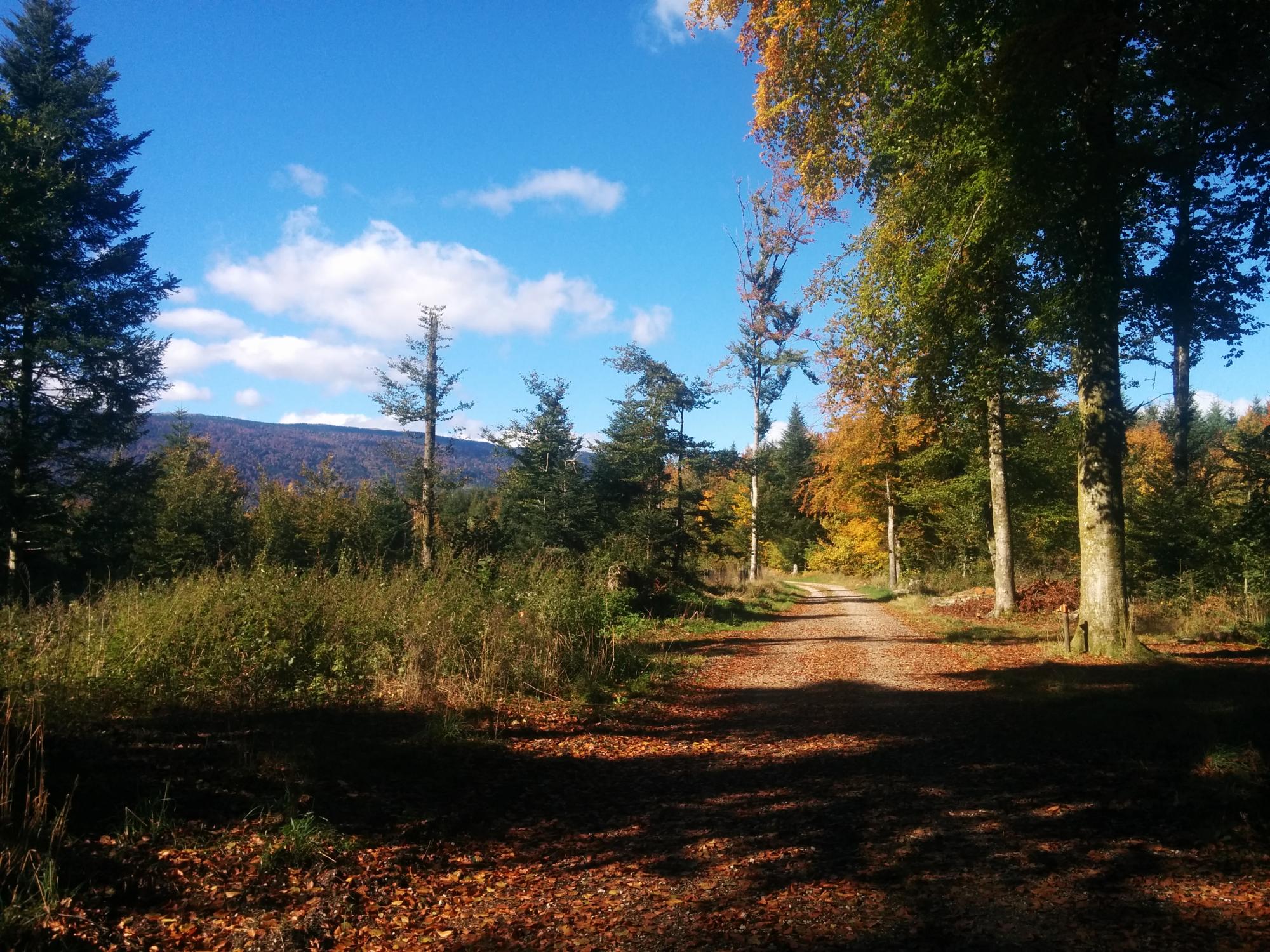 Along this forest path, you will discover the curiosities of the forest with the help of 10 didactic panels.
This walk is entirely in the forest. You will discover 10 didactic panels that will provide you with answers to your curiosity. They describe the forest with its species, remarkable trees, forest management and marshes. Departure near the refuge of the Fontaine des Chasseurs de Yens, on the Yens-Ballens road. Why Fumas: In 1628, bad weather destroyed almost all the crops. In order to have something to eat, the villagers of Yens went to collect acorns in the forest. They roasted them so they could grind them and make bread out of them. During this operation, thick smoke came out of the chimneys. That is why people nicknamed the villagers of Yens "Fumas". A nickname they still wear today.
Practical information

Vertical rise:
Positive: 68 m
Negative: 68 m

Altitude :
Max: 698 m
Min: 667 m

Access :
Car: a car park is at your disposal in front of the Refuge des Fontaines des Chasseurs de Yens.
Train: Get off the train at the Yens stop and then it will take you 1h10 minutes, taking the Chemin de la Teinture, to reach the Sentier.
Town

Yens
Distance

13 km
Duration

2h30
Difference in height

431 Metres
Difficulty

Easy