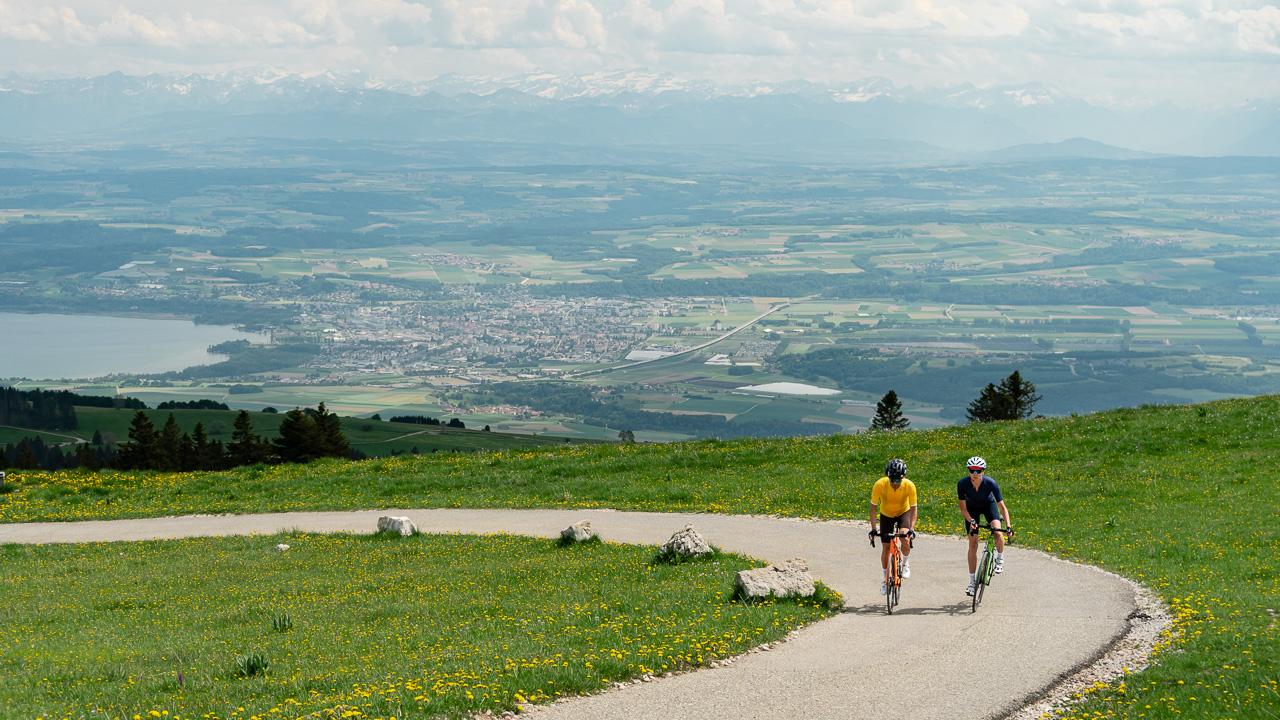 The hills of the Nord Vaudois
The Jura has some superb and formidable climbs. The proof is in this loop which takes you to the col de l'Aiguillon and, as an option, to the Chasseron.
The loop starts in Orbe and takes you on a twenty kilometre warm-up along the region's small roads. In Baulmes, things start to get serious: the col de l'Aiguillon winds between forest and pastures for 7km at an average of nearly 9%. Statistics worthy of an alpine pass!

The descent is much gentler and takes you to Auberson before crossing the Col des Etroits, a simple formality on this side of the pass.

Take advantage of the opportunity to refuel in Sainte-Croix, a cross-country skiing paradise in winter: the optional trip to Le Chasseron is challenging. The last kilometre has several ramps of over 15% and some gravel sections that can be managed with a road bike fitted with wide tyres. The reward at the top: a panoramic view of Lake Neuchâtel, the plateau of the French-speaking part of Switzerland and, in the distance, the Alps.

The end of the loop is quieter: after a few kilometres on the Balcon du Jura to Mauborget, you plunge towards Grandson and its castle before returning to your starting point via Yverdon and the Orbe plain.
Town
Distance

90 km
Duration

No information
Difference in height

2056 Metres
Difficulty

Hard