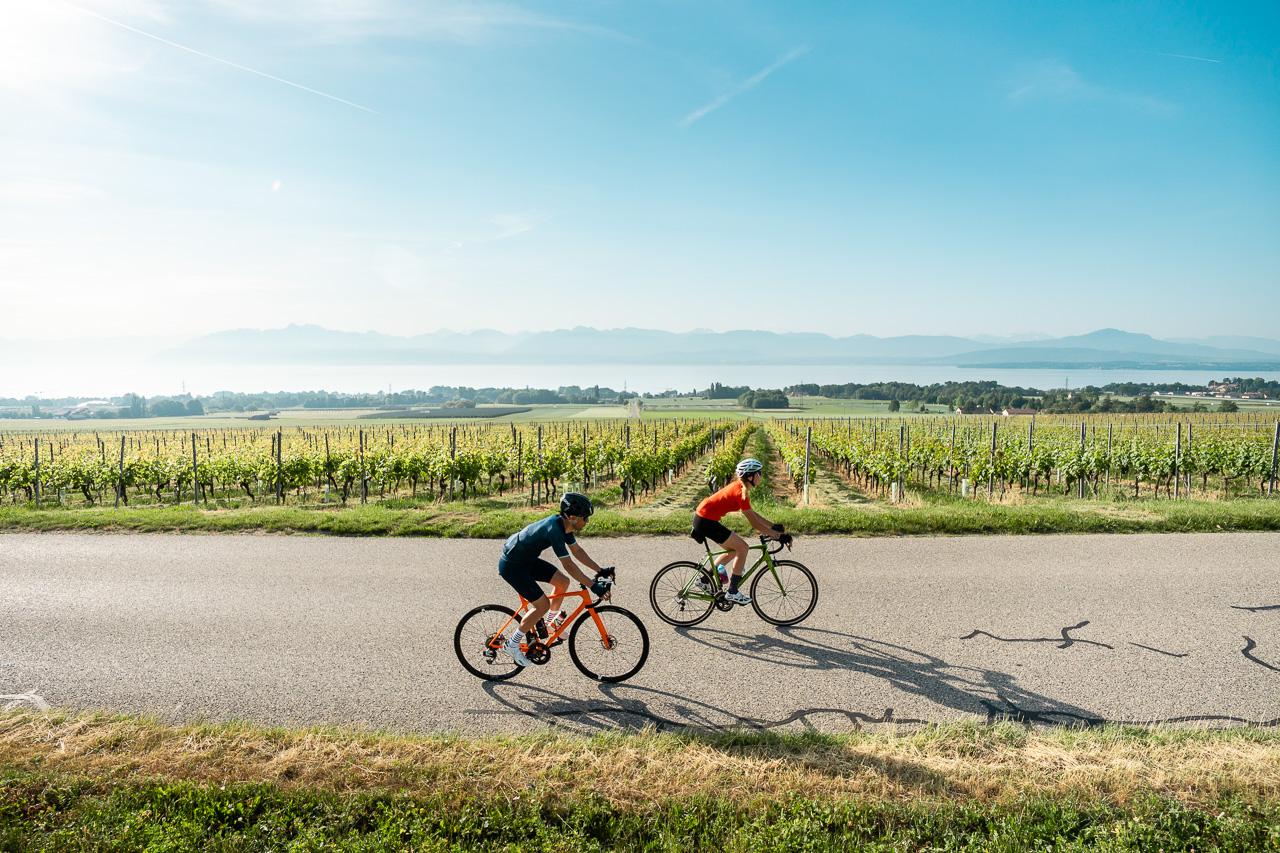 This route is aimed at both sporty and touring cyclists. On the shores of Lake Geneva and in the vineyards of La Côte, you will ride on quiet roads that will allow you to (re)discover this beautiful region.
Starting from Nyon, you will first ride along SuisseMobile Route 1 to Saint-Prex and its charming medieval village. This is a little-known alternative to the cantonal road that is widely used by those who ride around Lake Geneva!

After a climb through the fields towards the village of Aubonne and its famous medieval tower, you enter the vineyards of the Côte. This section through the vineyards offers magnificent views of Lake Geneva, the Jura and the Alps. Don't hesitate to stop in one of the many wine villages to refuel in a traditional café.

On arrival in Nyon, you make a final loop at the foot of the Jura via Genolier and Givrins before returning to your starting point. At the café Tête de Course, well known to local cyclists, you can eat and even have your bike repaired in the adjacent workshop.
Town
Distance

67 km
Duration

No information
Difference in height

796 Metres
Difficulty

Medium