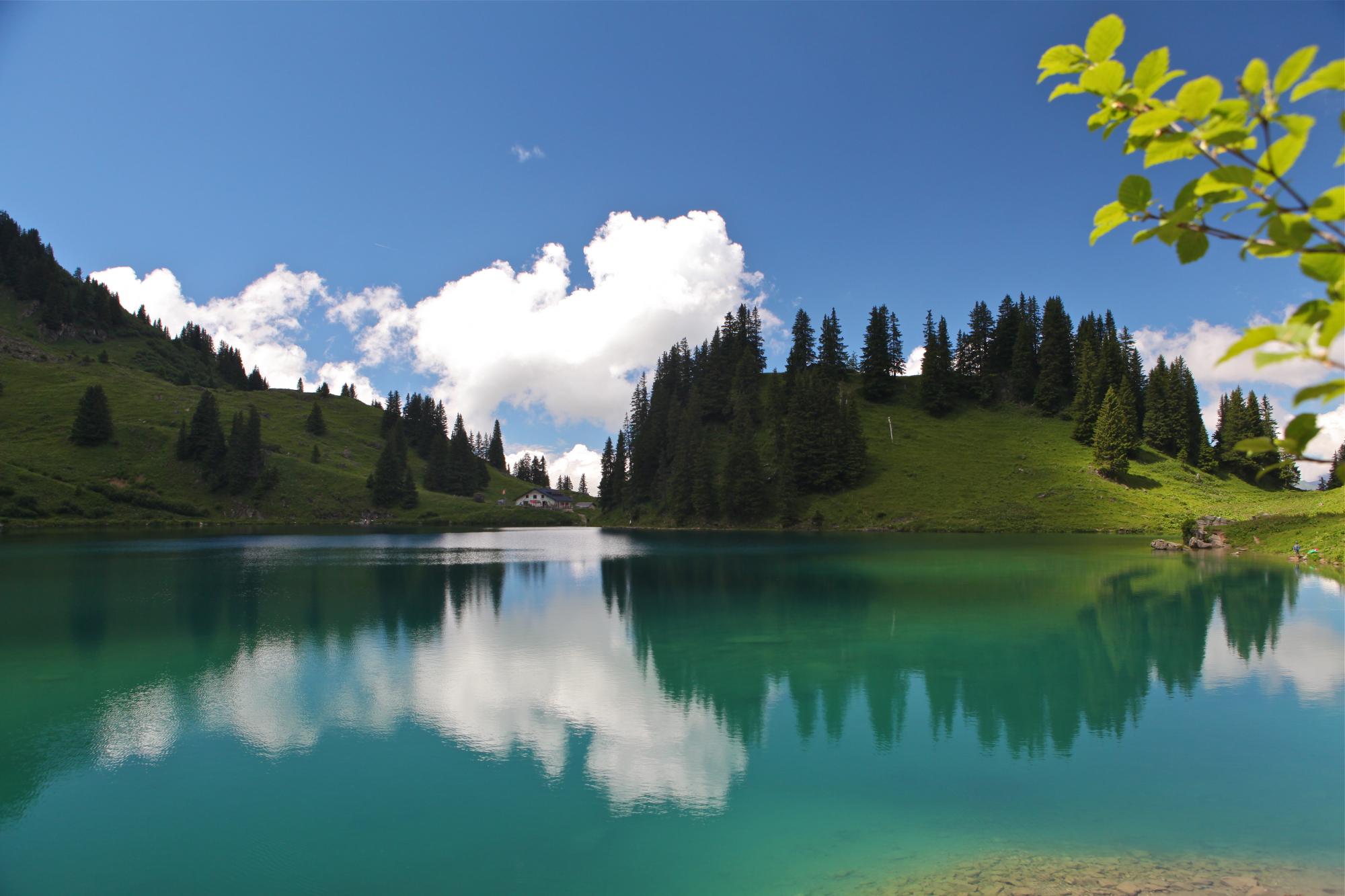 The Emerald Pearl Trail - 110
From Les Mosses, this itinerary offers a wonderful hike to the kingdom of Lake Lioson, the emerald pearl of the Alpine lakes. The itinerary leads to the summit of Pic Chaussy where hikers can enjoy an unrestricted view of the Alps of the Lake Geneva Region. Also, stop and watch how cheese is made.
Starting at Col des Mosses, this hike ascends to «Lioson d'En-Bas», where you can visit the Alpine cheese dairy, and then up to «Vers les Lacs» (refreshment stall). This hike, whose main attraction is Lake Lioson, first leads to Pic Chaussy which is reputed for its unrestricted view of the Alps of the Lake Geneva Region. Ibex and marmots delight passers-by as well.

On coming back down from Pic Chaussy, don't miss the emerald pearl of Alpine lakes - Lake Lioson - whose emerald colour is created by the surrounding mountains reflected in the water. Snacks possible. In summer there are farm animals for the delight of children and adults.
Practical information

Signalization: The departure point of this itinerary is located 20 metres from the tourist office at Col des Mosses. Follow the signs Lioson d'En-Bas/Vers-les-Lacs. On arrival at Lioson d'En-Bas, turn right towards Pic Chaussy. After reaching the peak, walk back down via Lake Lioson towards Les Mosses.

Season: Caution: snow possible on Pic Chaussy until summer.

Hint: The itinerary can be shortened (one hour less) by driving and parking your vehicle at Lioson d'En-Bas.
Town

Les Mosses
Distance

10 km
Duration

4h20
Difference in height

987 Metres
Difficulty

Hard