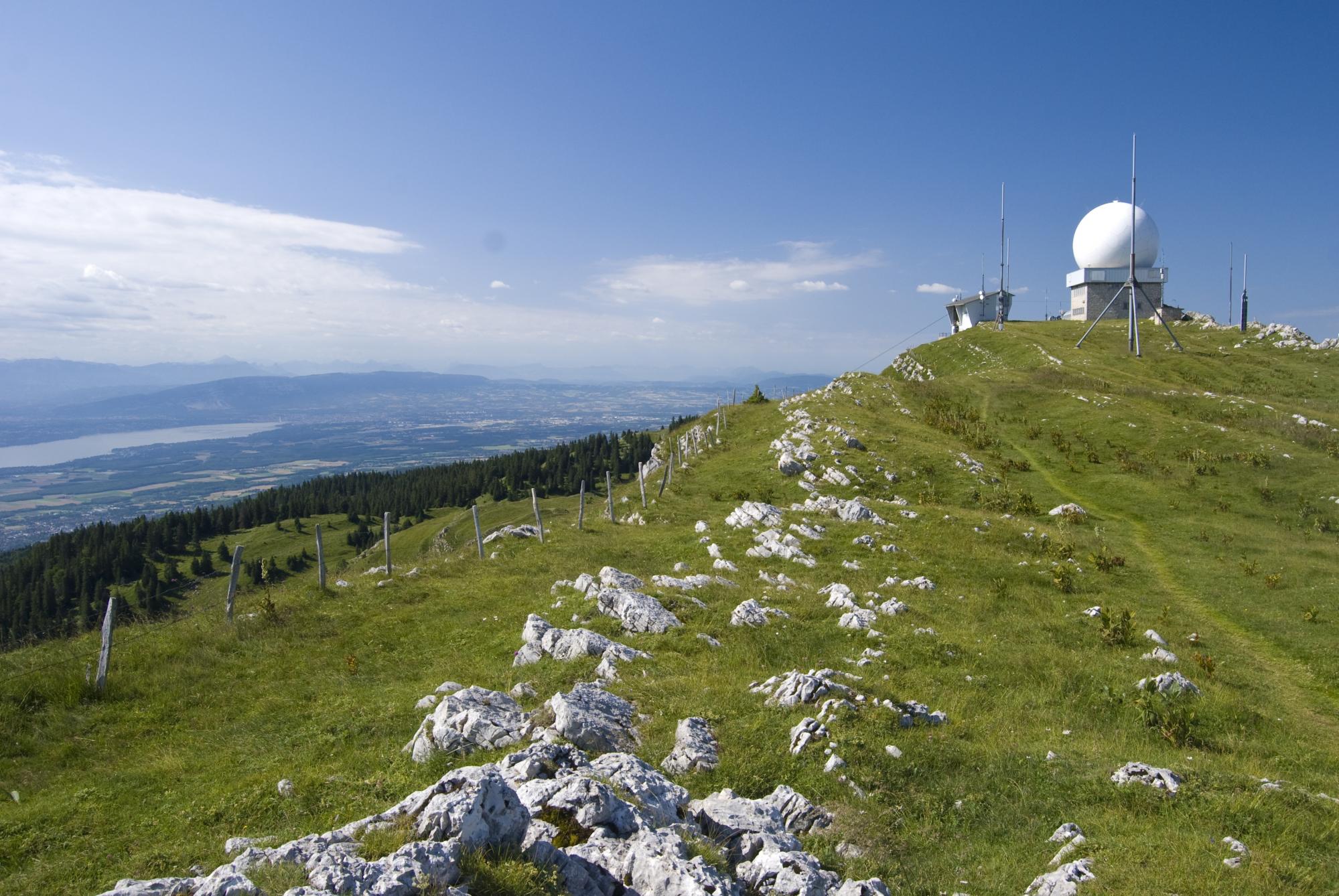 Magnificent panoramic walk from St-Cergue featuring La Dôle at 1,677m, an excellent vantage point.
This superb 14 km loop hike will take you across verdant pastures and Jura forests to La Dôle, whose white radar balls are discernible from afar. After only half an hour's walk you will find yourself in a typical Jura landscape and be surrounded by peace and quiet.

The vegetation changes a little higher up, becoming alpine and surrounding the Dôle cirque. Crowfoot and gentians cover the fields as far as the eye reaches. Once you have reached the peak, you will be astounded by the breathtaking panorama unfolding before you. Lake Geneva with Geneva and its fountain at the western tip, and Mont-Blanc in the south, forming the horizon line.

J.-W. Goethe came here on 26 October 1779 on his way to Geneva. He is quoted as saying: "There are no words to describe the grandeur and the beauty of this spectacle." You will surely agree!
Practical information

Signalization: Guinfard, Vuarne, Barillette, Col du Vuarne, Chalet la Dôle, La Dôle, Col de Porte, Couvaloup de Crans, la Givrine.

Precipitous area of risk: Steep short passage before La Barillette and after La Dôle.
Town

St-Cergue
Distance

14 km
Duration

3h45
Difference in height

940 Metres
Difficulty

Medium