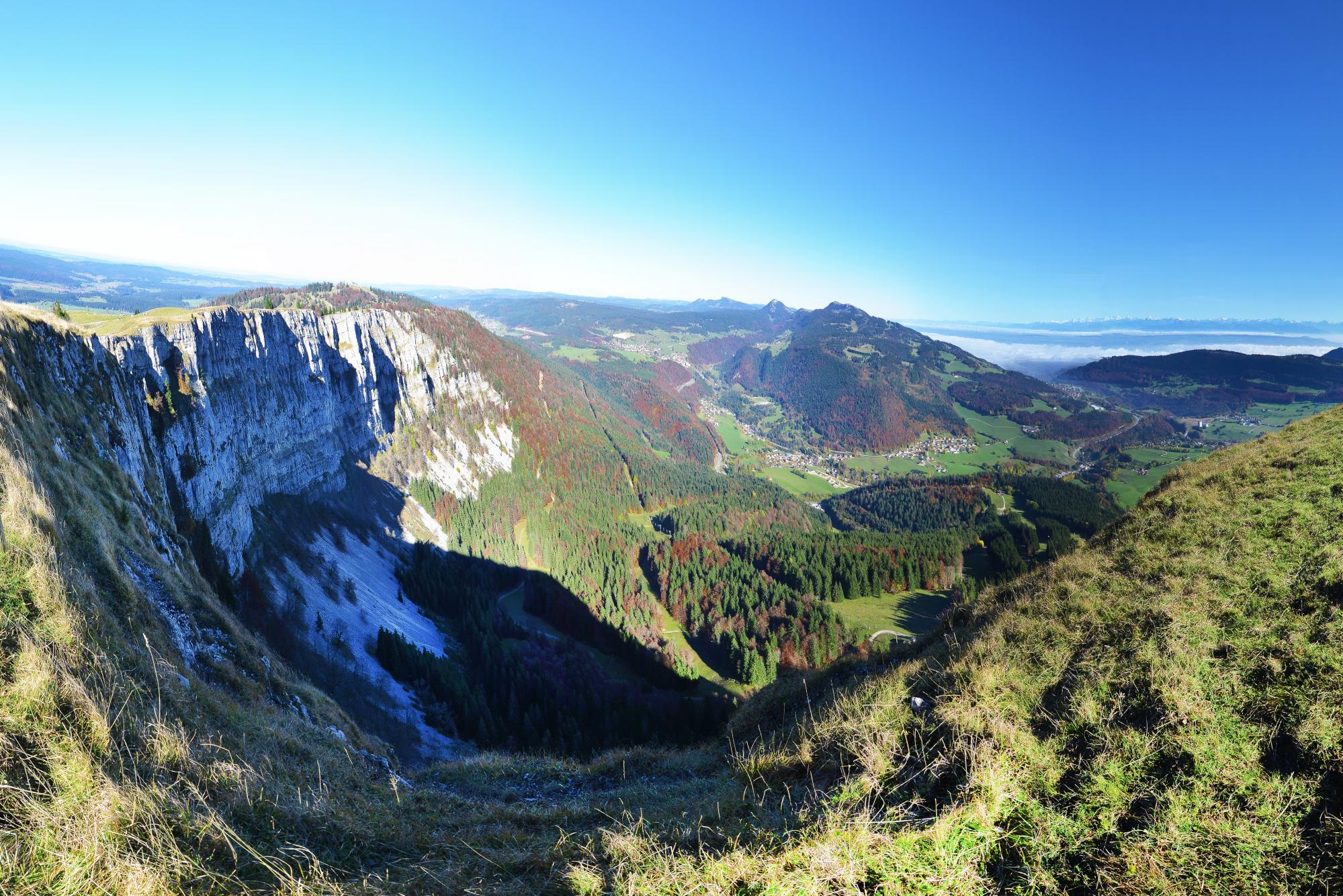 The hike from Vallorbe to Mont d'Or offers an exceptional panorama: Chasseron, Suchet, Lake Neuchâtel, Joux Valley and Lake St Point.
The path leads towards the Swiss bridge above Vallorbe before penetrating into the Jurassic forest, where sports enthusiasts can do the parcours VITA. In the Pralioux clearing, hikers may be able to observe chamois and deer before crossing the pastures in the direction of the Swiss Alpine Club hut located closer to the summit.

The verdant pastures of Mont-d'Or boast a great many floral varieties and invite hikers to discover other walks. The summit has an incredible view of Switzerland and France in store for them.

During the return hike, Vallorbe village can be regularly seen through the clearings. On the return hike towards Vallorbe via the Gym hut, which is on the French-Swiss path, the hike can be extended via Petite Echelle (chalet-restaurant).
Practical information

Signalization: From Vallorbe railway station, follow the signposts to «Pralioux Dessus», «Cabane du Mont d'Or» and «Mont d'Or».
Town

Vallorbe
Distance

6 km
Duration

4h00
Difference in height

1004 Metres
Difficulty

Medium