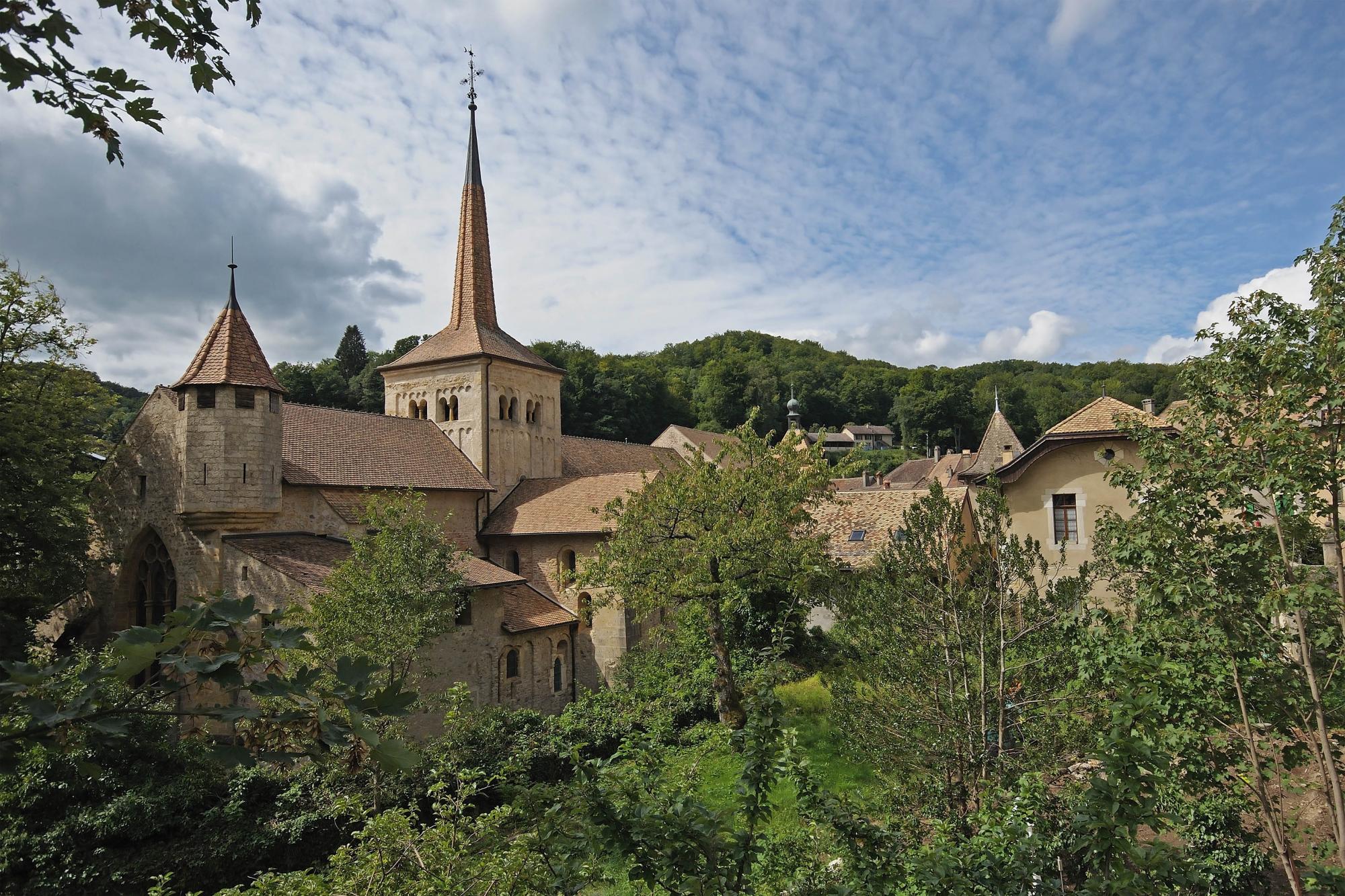 Romainmôtier Heritage Trail - 124
The forces of Nature have wrought the landscapes of Nozon Valley, a preserved environment of natural and wild Middle-Age beauty. This trail is a combination of a hike in a natural environment and the discovery of local historical heritage.
You will discover varied and sometimes strange biotopes along your way. Depending on the season, you will see the river banks covered with spring snowflakes or with bear's garlic. Bunches of box trees and lean oak trees grow on the rocks above the cliffs, conferring a Mediterranean look to the landscape.

Humans have left their mark in these wild forests throughout history: prehistoric stones with strange signs, ovens to reduce iron ore, limekilns, quarries to exploit ashlars or to make the magnificent fountain basins featured in the villages of the Lake Geneva Region.

Along the way you will discover a quarry where many basins of our region were made. You will also see vestiges of iron ovens and limekilns, as well as an engraved stone in a place called Les Gottettes. Back in Croy, don't miss the ancient public wash houses and fountains.
Practical information

Signalization: Yellow signposts from Romainmôtier to Croy. The trail is signposted in yellow as "Sentier du Patrimoine".

Surface/foundation: The heritage trail is a circuit that can be started at any point deemed the most appropriate depending on your means of transport.Good walking shoes are essential because the trail can be very steep and the grounds often humid.
Town

Romainmôtier
Distance

12 km
Duration

3h15
Difference in height

360 Metres
Difficulty

Easy