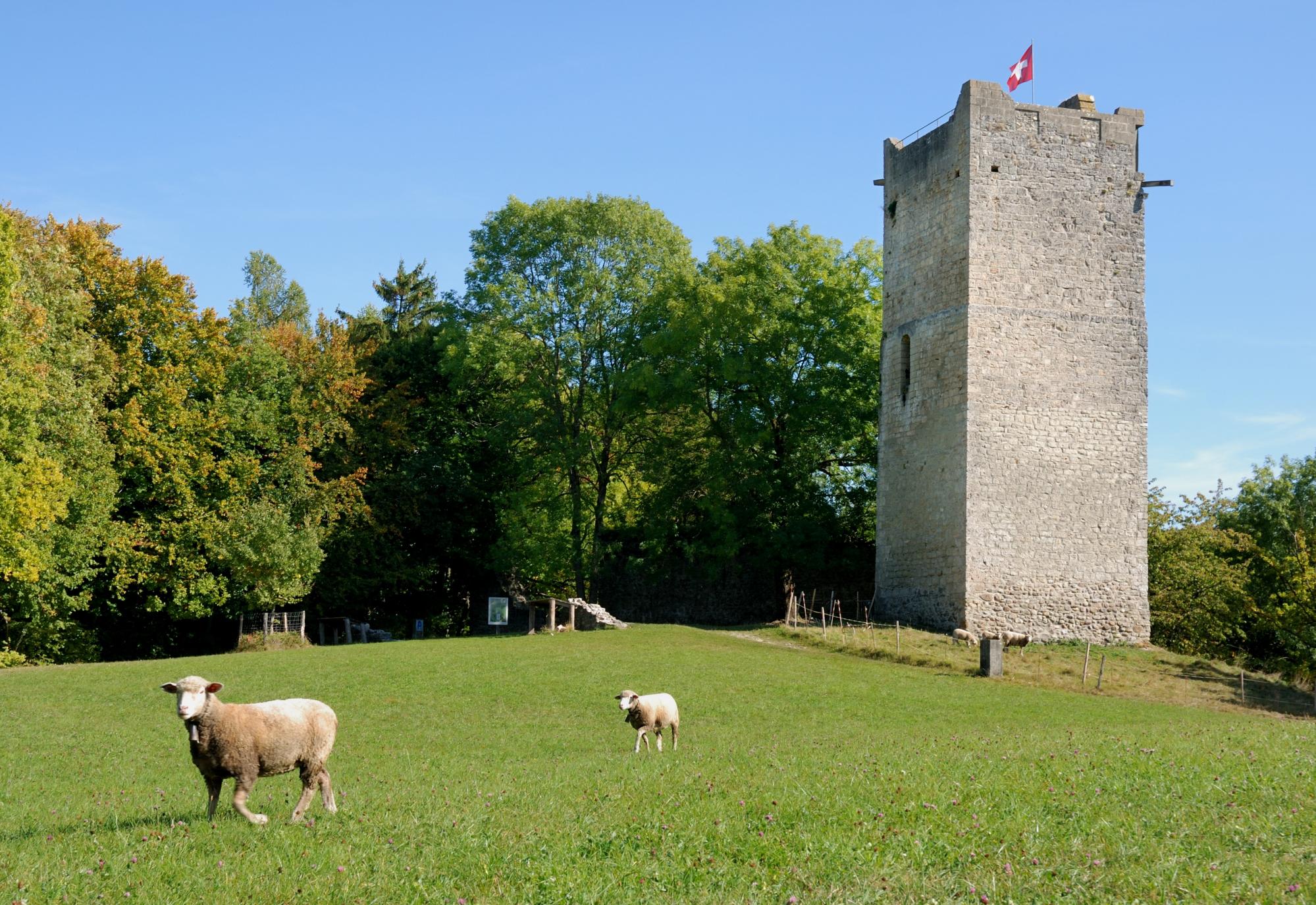 Vallon des Vaux Trail - 129
The Vallon des Vaux path takes walkers through the trees up to Tour St-Martin, the only trace of the existence of an important village in the Middle Ages. The path offers a view of countless landscapes as well as a stunning panorama of the lake and the Jura.
Starting out from Yvonand, this walk takes hikers towards new discoveries of nature, culture, fields and woods. Vallon des Vaux used to be inhabited mainly by oaks, the tree venerated by the Celts. Today, they consist mainly of beech trees and conifers.

This nature reserve, a true canyon at its purest, enchants visitors with its wild beauty enjoyable at the bottom of the gorge as well as from the top of the sheer cliffs created by the Vaux and Flonzel brooks. Chamoises, the masters of this site, can be glimpsed here sometimes.

Hikers have the possibility to discover the many cultural features, such as Tour St-Martin, the only remainder of the St-Martin-du-Chêne seigniory, one of the most important ones in the Middle Ages, or the elliptical church in Chêne-Pâquier, which was built in 1667, one of the oldest witnesses of Protestant architecture in Switzerland.
Practical information

Signalization: On leaving Yvonand, follow the yellow signs «Vallon des Vaux», then «Pâquier» and "Chavannes-le-Chêne». Return trip to «Yvonand» via «Rovray».

Surface/foundation: Near Yvonand steep ascent : good walking shoes recommended.
Town

Yvonand
Distance

12 km
Duration

3h30
Difference in height

583 Metres
Difficulty

Easy