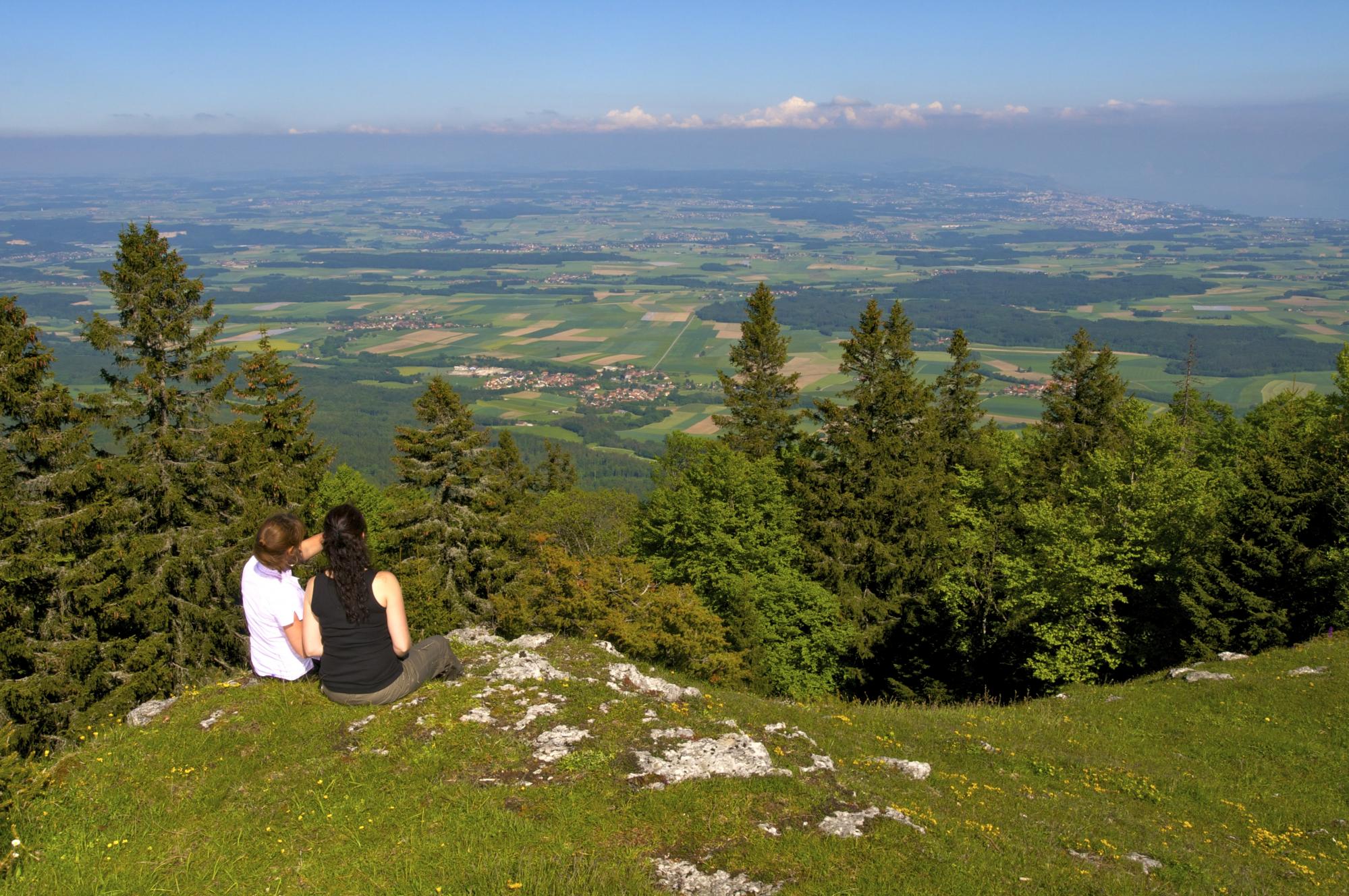 At the top of the Swiss Jura - 130
The trail starting from the Joux valley at the foot of the Jura, leads through the Jura Vaudois Park to the highest summit of the Swiss Jura, Mont Tendre (1,679m), with a magnificent view of the Alps and the Lake of Geneva.
The start of the hike is the Sentier railway station at a height of 1,000 m. The trail then goes through the Joux valley, over the river Orbe and past moor lands. During the ascent in the middle of woodland meadows typical of the region, the hiker gets a wonderful view of the lake of Joux and the Dent de Vaulion. The gentle slope finally leads to the highest summit in the Swiss Jura, Mont Tendre.

Having arrived at the summit, the hiker has now walked about half the distance and now enjoys the wonderful view of the foot of the Jura, the lake of Geneva, the Alps and the whole of the Forêt du Risoux, the enormous forest which covers most of the Joux valley

After a well-deserved break, the hiker follows the path down through the woods and woodland meadows to the railway station at Montricher.
Practical information

Signalization: From Le Sentier follow the signposts to Mont Tendre. From Mont Tendre follow the signposts to Montricher.
Town

Le Sentier
Distance

16 km
Duration

6h15
Difference in height

782 Metres
Difficulty

Medium