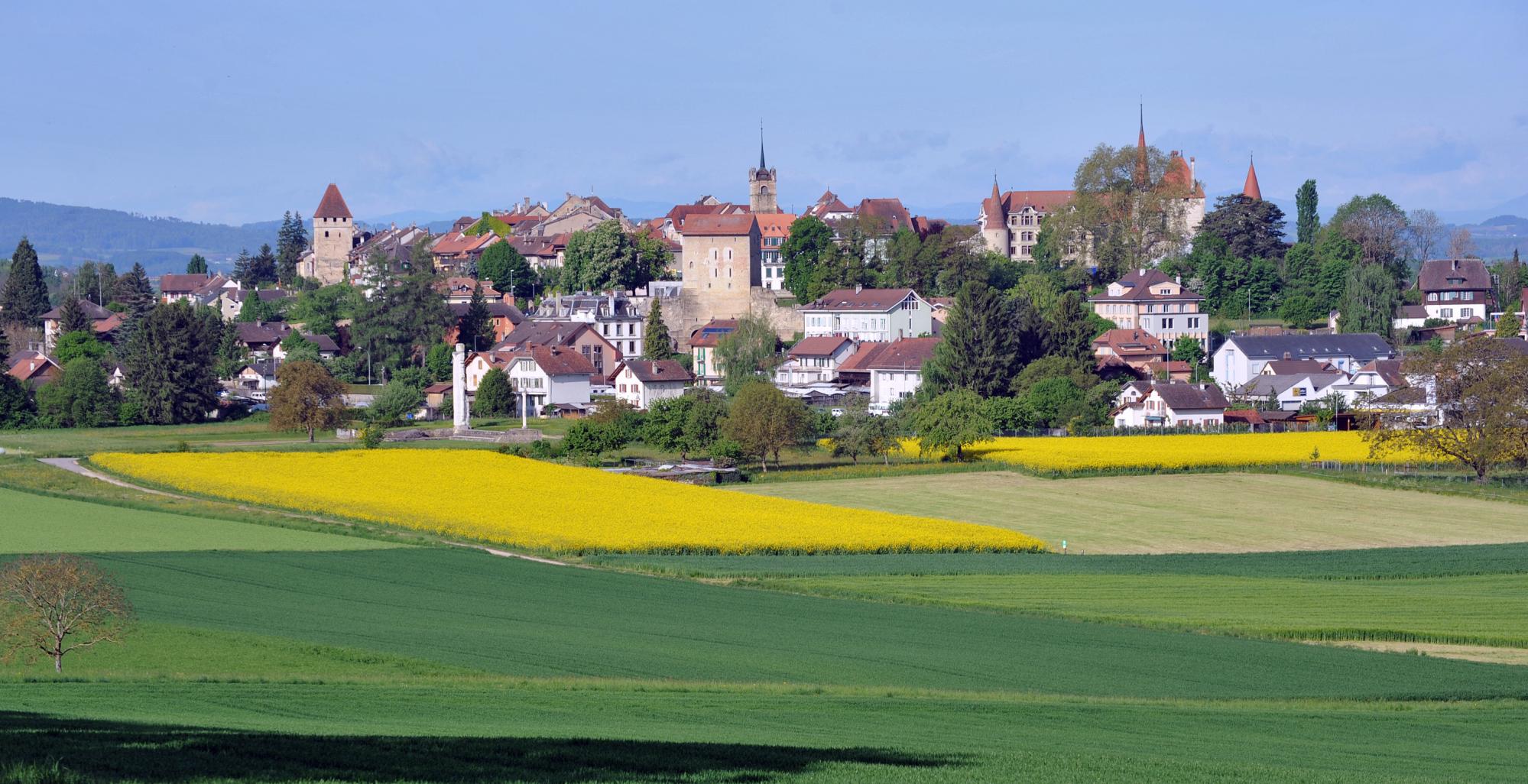 This itinerary lets visitors discover the historical sites in Avenches and in Morat plus the charming vintners' villages in Vully. Recommended for fans of history, swimming, sun, good wine and terroir produce.
You will start out this beautiful hike in Avenches, the former capital of Roman Helvetia. Avenches is one of Switzerland's most reputed archeological sites. After a dip in Lake Morat on one of the fabulous sand beaches near the Avenches camp site, you will make your way towards Morat. Be sure to visit the old town and to walk along the ramparts.

After a few kilometres you will reach Sugiez, where you will embark on the steep climb up to Mont Vully. Your efforts will be rewarded with a magnificent view of the Alps and the Jura, which you can enjoy during a picnic break. Then you will cross the Vully vineyards in order to reach the lakeshore again, from where you will cycle back to Avenches.
Practical information

From Avenches Plage follow the logo indicated Nr. 44 to Murten. Go on the route Nr. 59 to Sugiez. Then go on the route Nr. 480, via the Mont Vully, on the way back to Avenches Plage.
Town

Avenches
Distance

32 km
Duration

No information
Difference in height

512 Metres
Difficulty

Medium