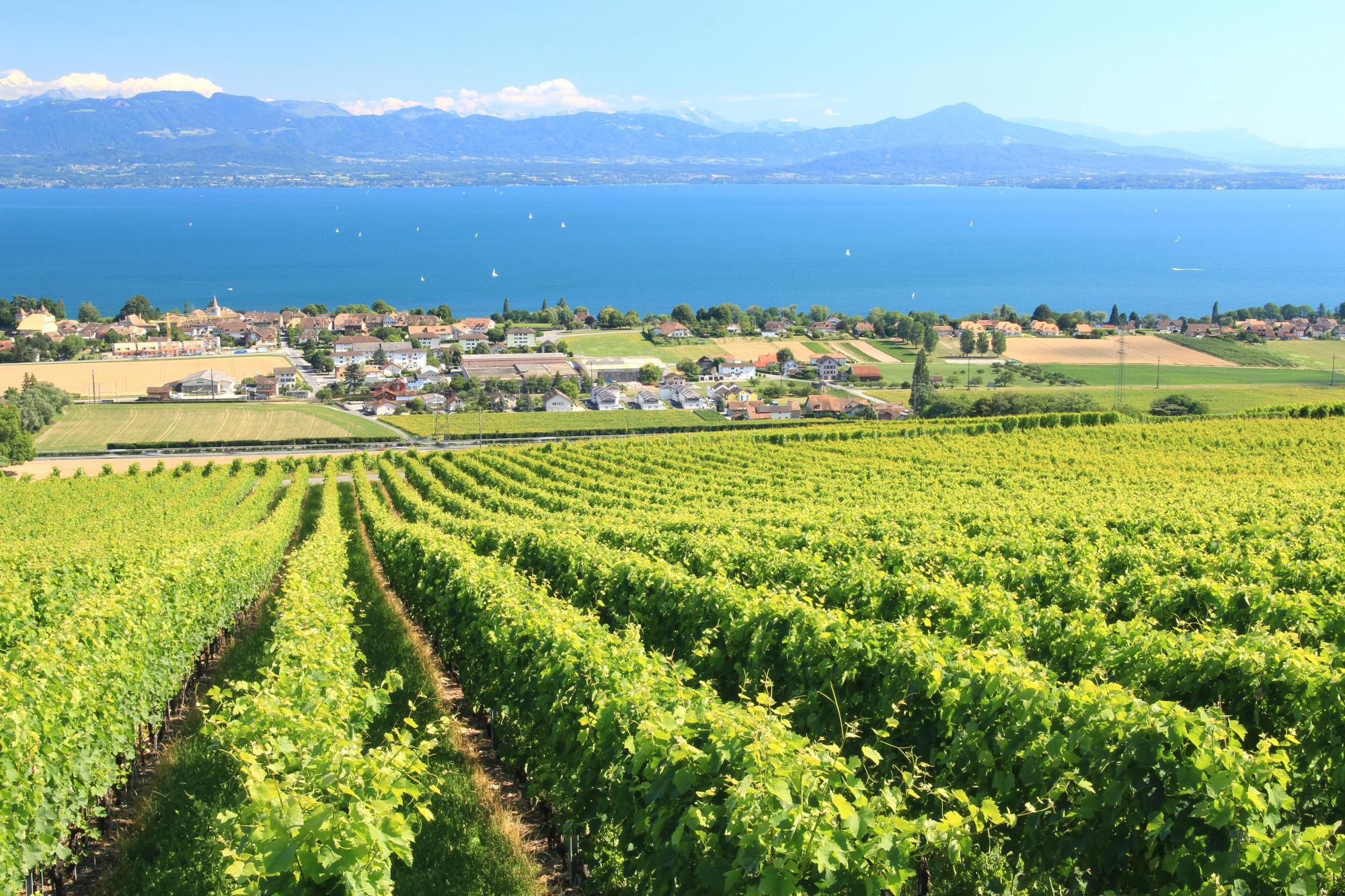 La Côte Vineyard Route - 474
This loop offers a surprising discovery of the La Côte vineyards. The different kinds of scenery between Nyon and the vineyards on the way from the lakeshore to the Jura make this an exceptional itinerary.
The first part of this itinerary leads cyclists through the sun-gorged La Côte vineyards. Departure point is the Roman town Nyon, via Prangins and the Swiss National Museum. The itinerary continues through vast vineyards interspersed with villages and charming churches such as Féchy perched on a hill. Then you cross the picturesque Grand Rue in Rolle in order to discover the castle on the shore of Lake Geneva. Arrival in Aubonne, located above the lake.

The second part of the itinerary follows the foot of the Jura, a vantage point above Lake Geneva. After an ascent from Aubonne, the golden vines give way to green pastures. After Berolle the journey is rich in contrasts: first there is the plateau in Bière with its arms square, and then you come close to the Jura and its forest villages with their beautiful panorama. Fnally you cycle back down to the vineyard in Duillier before returning to Nyon.
Practical information

From Nyon go on the route No 1 to Perroy, then on the route No 63 to Lavigny, then follow the siganlisation to Berolle, then go on the route No 50 to Bassins and then on the route No 7 back to Nyon.

Careful: between Nyon and Rolle, main road very busy during peak hours.
Careful: between Berolle and Genolier, high risk of black ice in winter.
Town

Nyon
Distance

63 km
Duration

No information
Difference in height

1139 Metres
Difficulty

Medium