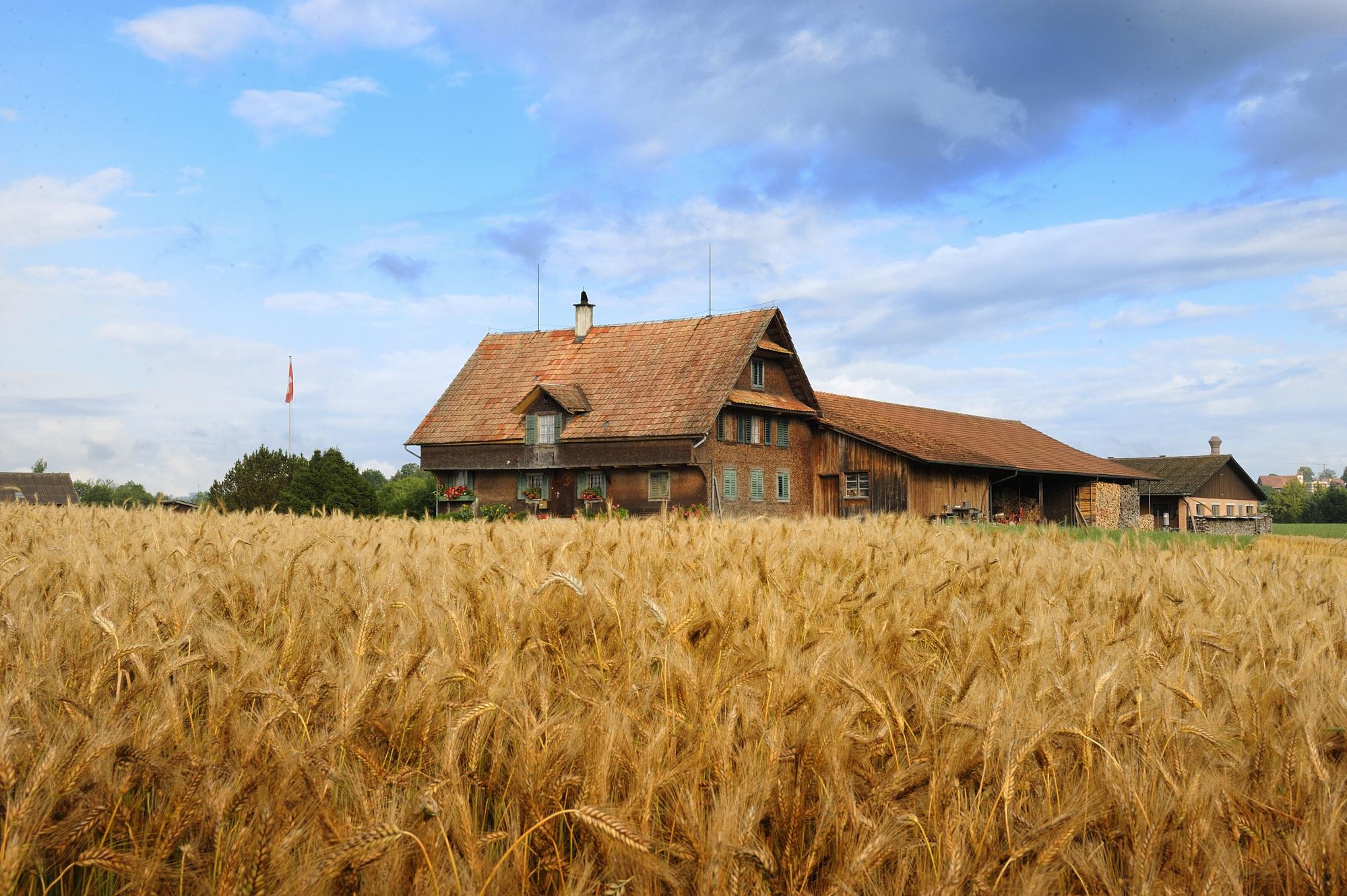 Gros de Vaud Countryside Loop - 475
Fields, forests and streams await you. There are also animals all along the way, either in the pastures or in the many farms that are still operational.
Starting out from Echallens, you will discover the preserved and varied landscapes of Gros-de-Vaud, the canton's «granary». Immediately after leaving the village in the direction of Villars-le-Terroir, you will be surrounded by fields. Depending on the season, they are filled with breadmaking cereals, such as wheat, rye, spelt or corn or covered with yellow colza flowers or sunflowers. Further on, sugar beet decorates the fields, which is harvested in October and November.

Goumoens-la-Ville is a pretty place to fill your basket… Many farmers sell all kinds of farm produce: choose fruits, vegetables, pump-kins, potatoes, colza oil and many more products yourself. In the distance, a castle will guide you along to St-Barthélemy. At the foot of this hill, you will follow a road on your left, turn right at the farm, then cross the fields with a view of the nearby villages and finally arrive behind the reform temple of Bioley-Orjulaz. The road then takes you into the woods of Orjulaz, where young and old trees give shelter to several bird species. Have a break and listen to them! After leaving the woods, you will arrive in Etagnières and then in Morrens.

Once you reach the top of the hill, the return trip takes you through the forest down to the river Talent. This river and its molasse landscapes will guide you towards Echallens. The pebble beaches in the shade of the trees are ideal resting places where you can cool down your feet.
Town

Echallens
Distance

21 km
Duration

No information
Difference in height

580 Metres
Difficulty

Medium