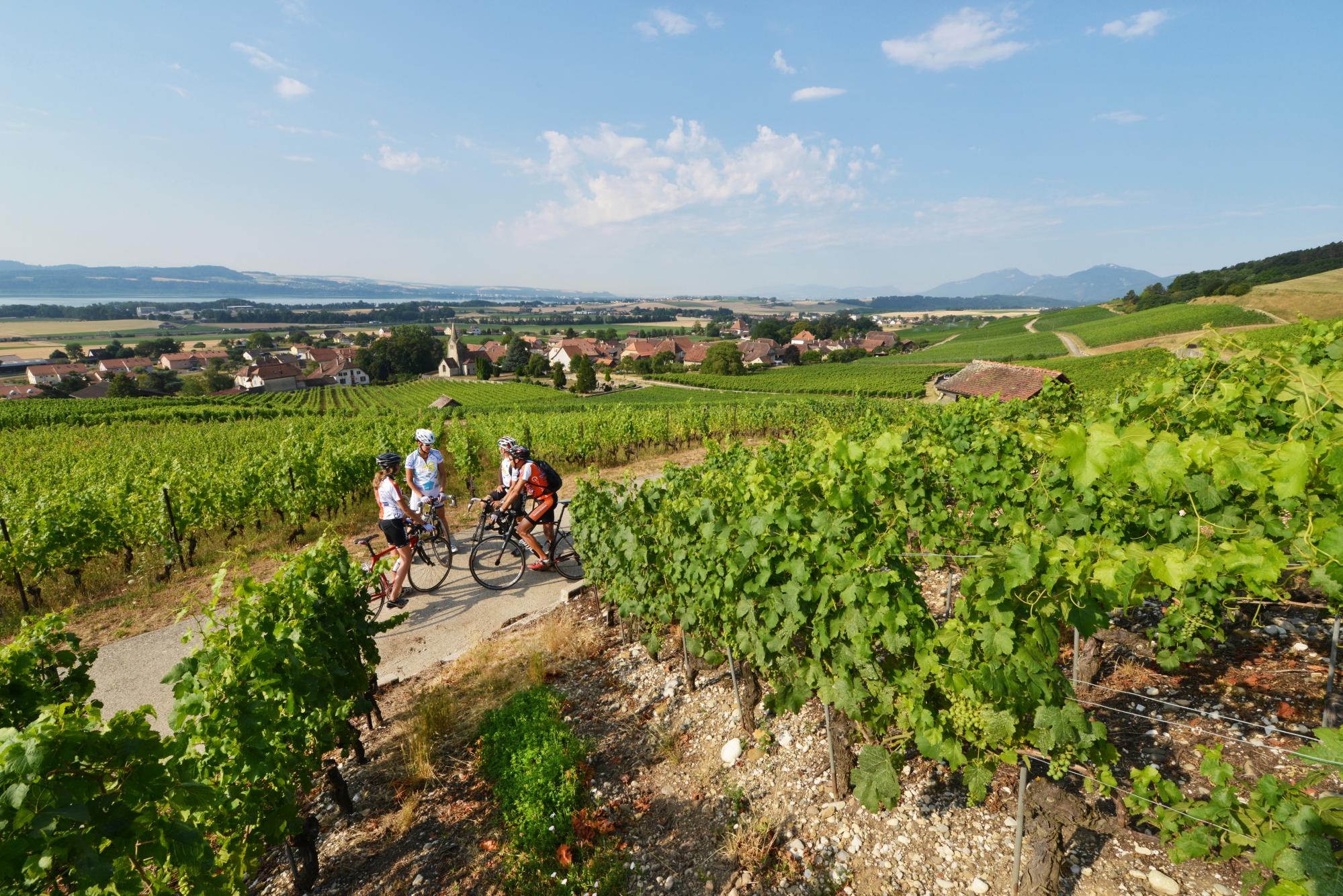 Bonvillars Vineyard Trail - 476
This circuit offers magnificent vantage points of Lake Neuchâtel. Between Grandson and Concise, it crosses the Bonvillars vineyard and countless characterful villages.
Starting at the Place du Château in Grandson, the route leads to the lake. Be sure to visit the castle and the medieval town centre. Farther along the itinerary next to the lake and up to Concise, you can access countless lakeside sites and beaches to cool down.

There are several restaurants and accommodation possibilities in Concise, a welcome stop to take a stroll through the old town and the port. The route passes near the battlefield opposing Charles the Bold and the Swiss Confederates in 1476.

Then you will cross the entire Bonvillars vineyard and pass through a few typical vintners' villages, such as Champagne with its international reputation. After crossing the river Arnon, you will reach the Place du ChâteauGrandson again via the upper town, by passing the Maison des terroirs.
Practical information

Rerouting due to construction work, Onnens VD
Due to construction work the route is rerouted near Onnens VD until march 2018.
Town

Grandson
Distance

21 km
Duration

No information
Difference in height

294 Metres
Difficulty

Medium