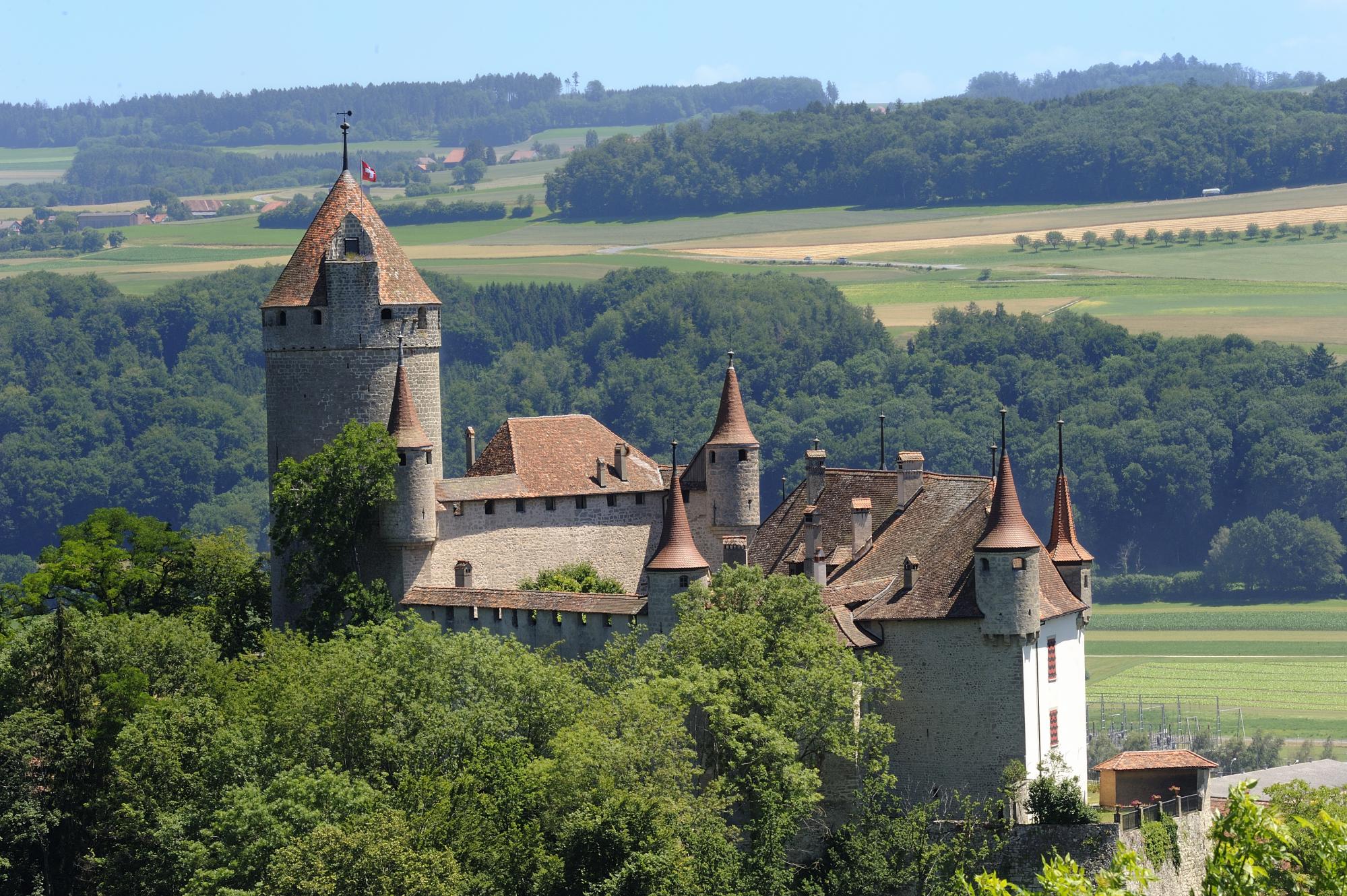 Le Jorat–Trois Lacs–Emme - 044
At the start, wide cornfields followed by vegetable fields. The easy-going French-speaking lifestyle followed by Bernese pragmatism. Numerous historical towns along the route, refreshing waters of the Broye, Murtensee, Aare and Emme.
With the lake behind, the route climbs steeply from Lausanne through the Jorat forest to the wide Broye Valley, where wheat and tobacco are grown. Underrated Moudon, perfect peace in the Roman Payerne Abbey, the noisy airfield on the plain, and ruins in Avenches as evidence of a large Roman town.

Soon the shallow shores of Murtensee offer an invitation to bathe; several battlements can be scaled in Murten's old town walls. An easy pedal through Grosse Moos, once marshland, now Switzerland's vegetable garden. You visit the Aare towns of Aarberg and Büren, then an undulating route with views of the winding Aare and the silhouette of St. Ursen Cathedral in Solothurn, Switzerland's most beautiful baroque city, flirting with a southern ambience.

Along the Grosse Emme, passing Switzerland's once largest iron and steel works. Bernese farmhouses appear again, unreal the above and below ground high-tech traffic network in Kirchberg. Soon you see the sandstone cliffs of Burgdorf, gateway to the Emmental.
Town
Distance

155 km
Duration

No information
Difference in height

0 Metres
Difficulty

Medium