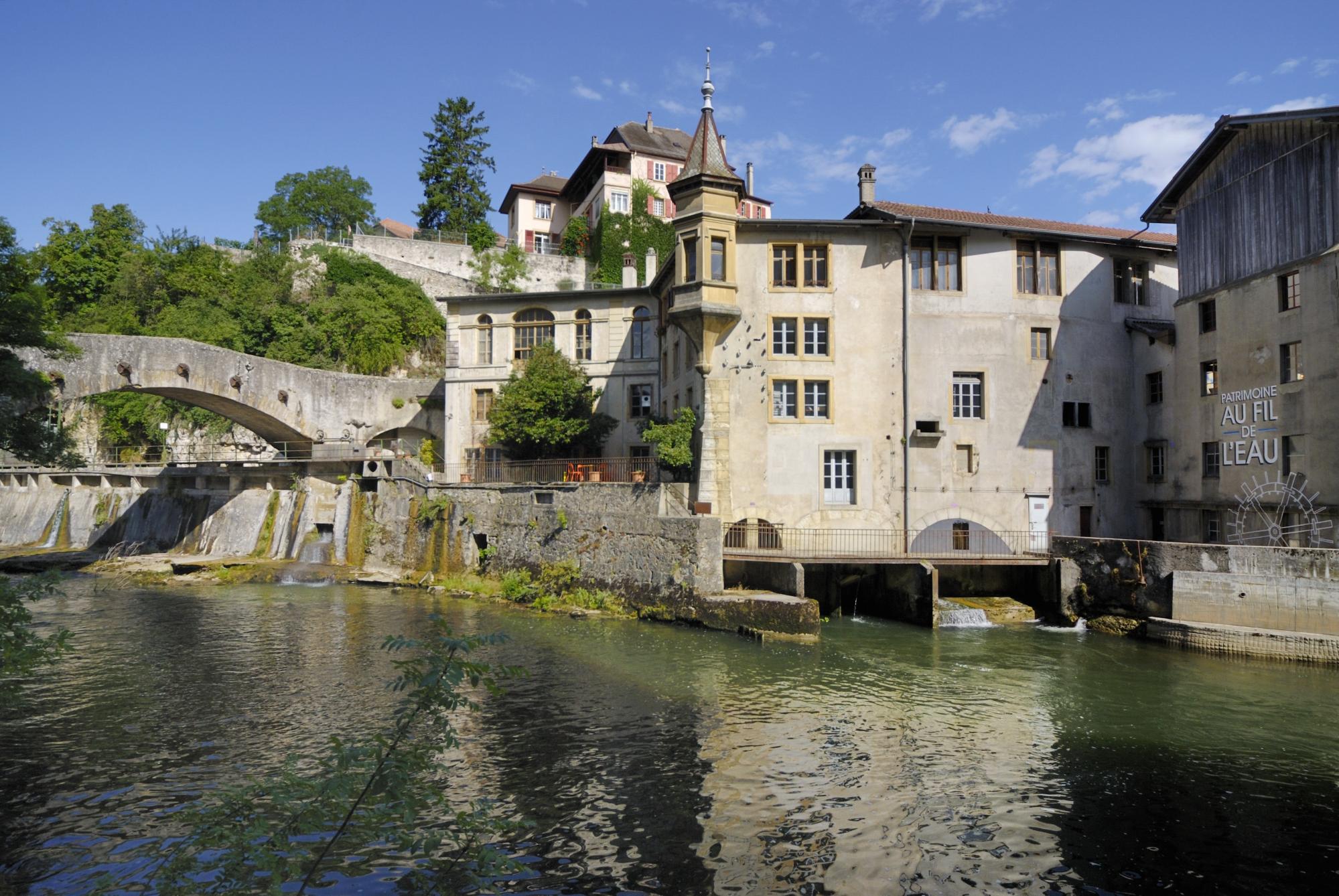 Route du Pied du Jura - 050
Through romantic old towns and vineyards, passing lakeside bathing beaches at the foot of the Jura. The Grandson fortress, Roman mosaics at Orbe, Romanesque monastery at Romainmôtier on the path to the cultural diversity of Genève.
A route of rich contrasts along the foot of the Jura, accompanied by buzzards, storks and sometimes the motorway, from Aare country to the balcony above Lac Léman. Not far away, Neu-Bechburg Castle rebukes the Gäu warehouse plain. After small Jura outcrops, a coffee stop beckons in the baroque town of Solothurn, gamely on through Witi, alluvial deposits of the meandering Aare.

After the bi-lingual Seeland metropolis of Biel, neat vineyards on the Bielersee and after the Zihlkanal (canal), charming Neuchâtel soon comes into sight. Along Lac de Neuchâtel, vineyards alternate with wide fruit orchards, narrow wine villages, castles and fortresses. Yverdon-les-Bains links the lake and the Plaine de l'Orbe with its clear-cut, cultivated fields.

Unique Roman mosaics were excavated on a slope near Orbe and in an enchanting little valley, the Romanesque abbey church in Romainmôtier invites silence. The countryside on the balcony of Lac Léman becomes lonelier, the panorama with the distant Mont Blanc all the more impressive, in between, army exercises at Bière and soon you land at Genève airport.
Town

Yverdon-les-Bains
Distance

256 km
Duration

No information
Difference in height

0 Metres
Difficulty

Medium