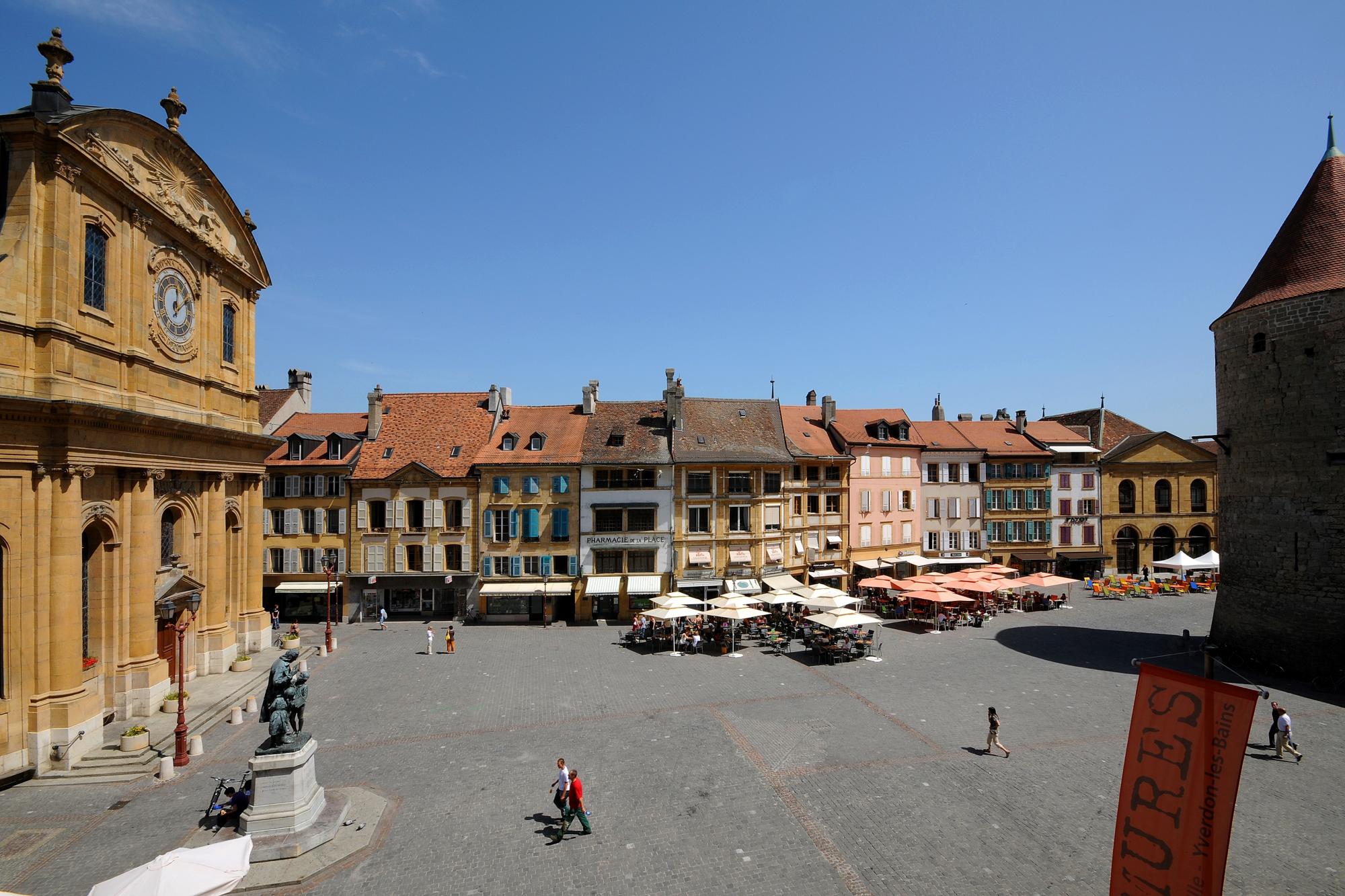 The pleasant ride along the varied Mittelland Route is mostly on traffic-free paths, along lakes and rivers, through wide plains and peaceful valleys, towns and villages, industry and agricultural land.
Surprising insight in to the fascinating everyday life of Switzerland's Mittelland, an exciting, easy ride on a mostly traffic-free route from the Bodensee to Lac Léman.

The gently rolling hills of Oberthurgau as companions to the Thur and Töss, unpredictable waters in fir-cone country. Winterthur, alternating between agglomeration and recreational area: spectacle and noise around the airport, reed beds at the Chatzen and Büsisee lakes. Yellow irises, cement factory, engaging River Aare towns in cantons Aargau and Solothurn. Everything crowded into the long urban ribbon at the foot of the Jura. Aare and traffic, towns and people, factories and warehouses.

The three-lakes region, once enormous marshlands, now agricultural land. But swaying reeds and gentle waves along shallow shores are still to be found. The tiny hill of Mormont, watershed of European oceans, undulating wheat fields of hilly Canton Vaud, then the wild stream of the Venoge to the silvery, small «sea» of Lac Léman.
Town

Yverdon-les-Bains
Distance

370 km
Duration

No information
Difference in height

0 Metres
Difficulty

Easy