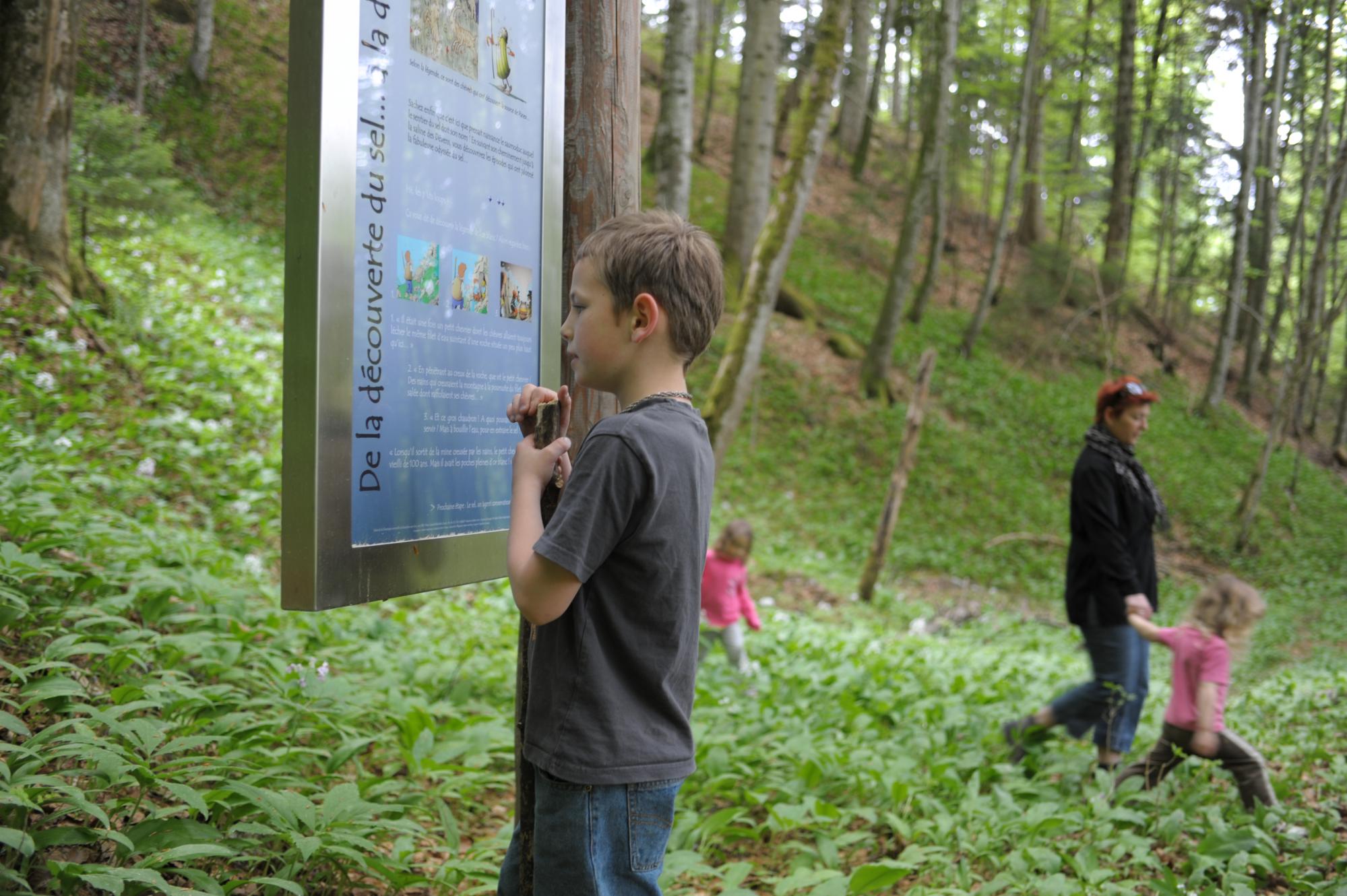 Discover the fabulous odyssey of salt and its tremendous challenges on a didactic walk between Ollon and Bex, where you will encounter kings and smugglers, minors and mercenaries, dwarves and witches! Re-experience Switzerland's «white gold rush» which took place on this route five centuries ago.
Immerse yourself in the heart of the fascinating history of salt by walking along the remains of an ancient wooden brine pipeline which transported, through pleasant countryside, the waste water of the very first salt source discovered more than five centuries ago in Switzerland.

From Salin sur Ollon to the saltworks of Bévieux near Bex, the Sentier du Sel will captivate you all along the way with exciting educational panels animated with witty eloquence by Salitsa, the little salt shaker. The trail leads you across forests, meadows, charming villages, vineyards and cascading rivers in an Alpine setting.

An initiatory journey which reveals the incredible history of the grains of salt coming out of your salt shaker…
Practical information

Signalization: From the stop at Plambuit onwards, the trail is marked with blue arrows indicating «Le sentier du sel».

Hint: In order to better understand the information panels it is recommended to walk the Salt Path in the direction of Halte de Plambuit-Le Bévieux-sur-Bex.
Town

Bex
Distance

13 km
Duration

3h30
Difference in height

692 Metres
Difficulty

Easy