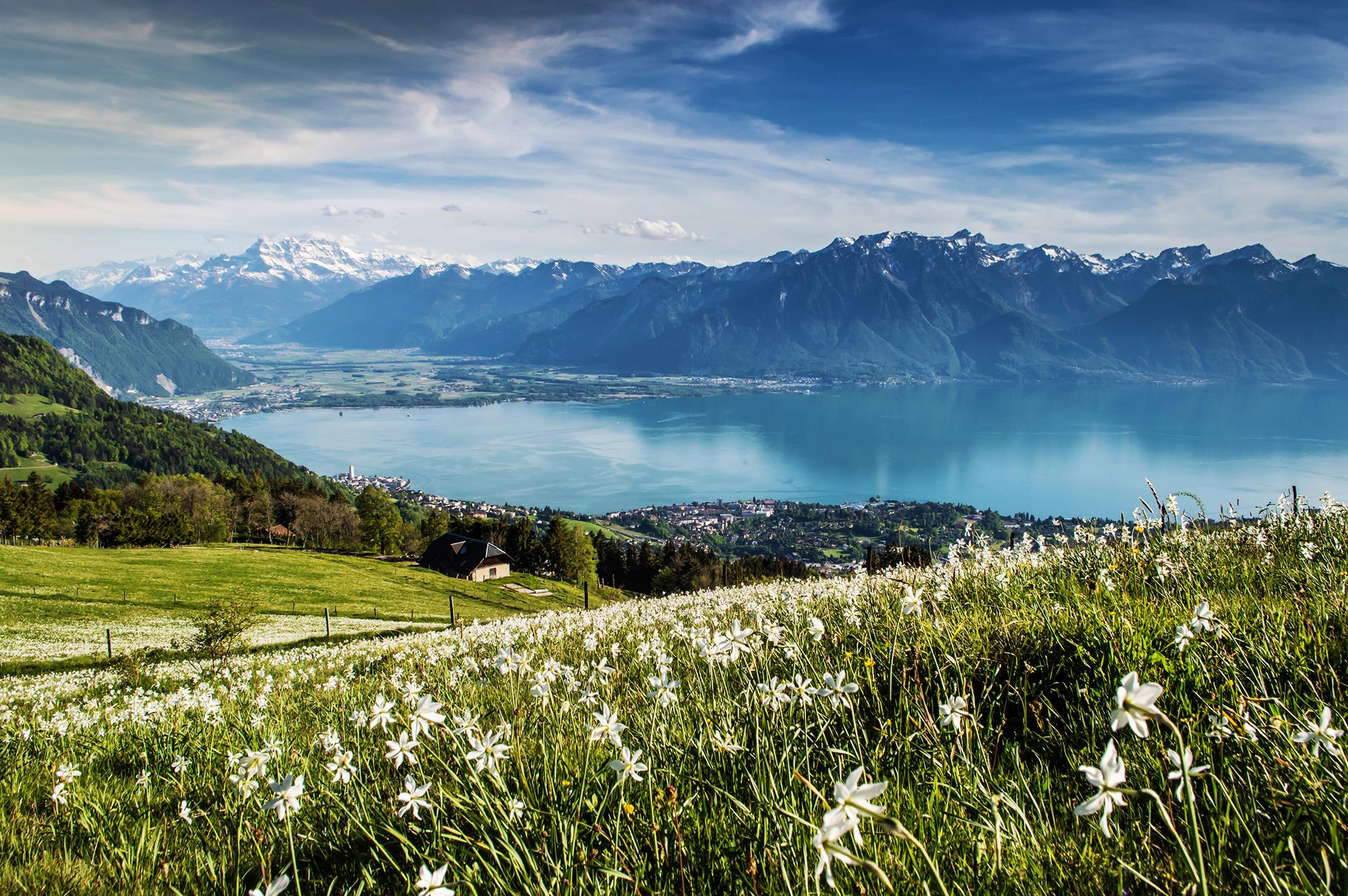 Walk on the heights of Montreux Riviera - enjoy meadows covered with narcissi in May, forests, and views across Lake Geneva and the Alps. Start and finish at Les Avants, a Belle Époque-style village that was one of the first ski resorts created in Switzerland.
Start walking uphill from Les Avants, listening as you go for the rattling of the Belle Époque funicular in the background. From Sonloup, the route alternates between forests and meadows, and the views change constantly. One moment you're walking under the Dent de Jaman, next you're going across a meadow looking towards Les Pléiades and then a meadow overlooking Les Avants, before reaching a summit from where you can see out over Caux and its palace. There's also a bench from where you can admire the Dents du Midi and Lake Geneva. Half-way through the loop you'll find the Cubly viewpoint, which takes in all these views to offer a 360° panorama from the Jura to the Chablais, with Lake Geneva below.

In May, the route takes on a life of its own and becomes covered in the month's very special type of snow. This is when the narcissi come into bloom and fill the air. Just watch as the meadows become as white as snow. This phenomenon, which is rare in Switzerland, attracts large numbers of visitors to the Montreux Riviera heights every year.

The path offers a real learning experience too. Every now and again you'll find signs explaining what's around you. This way, hikers can better understand the geology, flora and fauna of the scenery they're passing through.
Town

Montreux
Distance

6 km
Duration

2h00
Difference in height

537 Metres
Difficulty

Easy