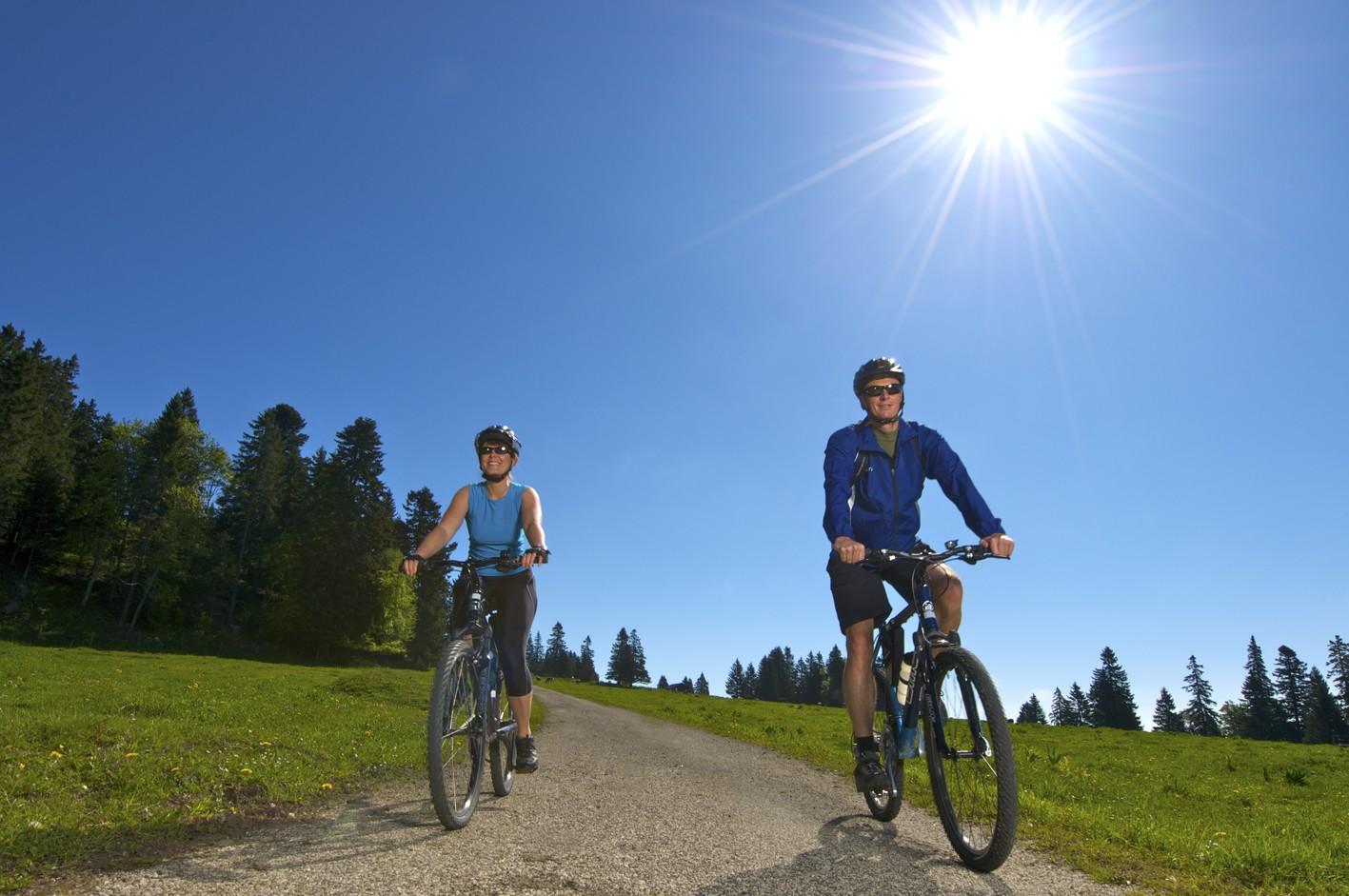 The predominantly forested Jura heights stretch from Basel to Lac Léman. In between lies a bewitchingly varied landscape with remote valleys, lush meadows, rushing rivers, small lakes and countless biking routes.
From Basel, the third largest Swiss city, the Jura Bike route rapidly makes its way into the remoteness of the Jura heights. With the end of the urban sprawl, the first section begins, leading mainly through forested areas to the picturesque little town of Laufen.

You later cross the language border and reach Délemont, the capital of the Jura. Here begins the scenic section over the Col des Rangiers to the Doubs, its waters accompanying the route to historic St. Ursanne. Neighbouring Freiberge is known for horse breeding and numerous horses edge the trail until the route again leads along the Doubs to remote Lac de Moron und Lac des Brenets.

The ride from Val de Travers to the «Balcon Vaudois» is a real treat. Here the tour runs along the southernmost slopes of the Jura, with wonderful views of Lac de Neuchâtel with the Alps in the background. The last part of the ride leads into the Vallé de Joux, which with its lake rates as Switzerland's coldest region. The Jura Bike route ends with an ascent to Col du Marchairux and descent to Nyon on Lac Léman.
Town

Sainte-Croix
Distance

360 km
Duration

No information
Difference in height

0 Metres
Difficulty

Medium