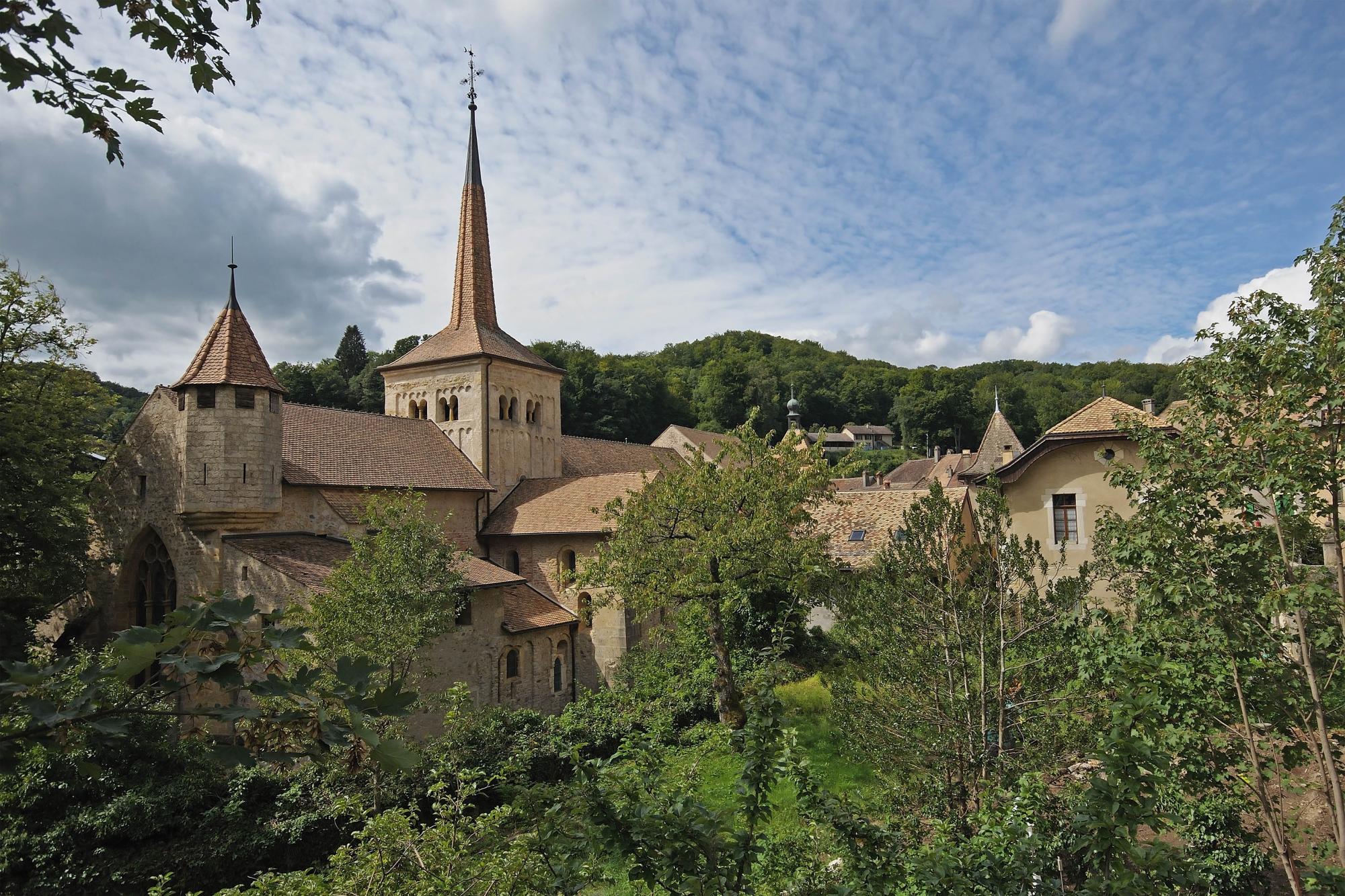 Established 2000 years ago, in medieval times the ViaFrancigena became the most important pilgrims' path in Europe. In Switzerland it leads through beautiful Jura and Alpine landscapes, the stage on the Grossen St. Bernhard being particularly magnificent.
In 990, Sigerich, Archbishop of Canterbury, returned to England from Rome and documented the stages on his journey, a route known even to the Romans. His itinerary is now considered the oldest description of the ViaFrancigena through Europe. After the fall of the Roman Empire, the Frankenstrasse remained one of the major arterial roads, used by traders, soldiers and crowned heads of state. Since 1300, it has been regarded as the most important pilgrims' path in Europe, crossing Switzerland via the Jura and Alps.

The Swiss stage runs through a variety of landscapes and is without doubt also one of the most spectacular pilgrims' paths in Europe. The route from Sainte-Croix to Vuiteboeuf leads past unique sections of cart tracks then alongside the quiet Venoge to Lac Léman. Stops at Romainmôtier Abbey and the Roman mosaics in Orbe are highly recommended.

From Lausanne, the ViaFrancigena runs through the vineyards of Lavaux to the bend in the Rhone. From the ancient city of Octodurus, it winds through the narrow pass shaped by the wild waters of the Drance to the northern slopes of the Grossen Sankt Bernhard-Pass. In Val d'Entremont, medieval villages line the route, which peaks in the aptly-named Combe des Morts.
Practical information

Stages:
70.1 Canterbury (GB)–Ste-Croix
70.2 Ste-Croix–Yverdon-les-Bains
70.3 Yverdon-les-Bains–Orbe
70.4 Orbe–Cossonay
70.5 Cossonay–Lausanne
70.6 Lausanne–Vevey
70.7 Vevey–Aigle
70.8 Aigle–St-Maurice
70.9 St-Maurice–Martigny
70.10 Martigny–Orsières
70.11 Orsières–Bourg-St-Pierre
70.12 Bourg-St-Pierre–Col du Gd St-Bernard
70.13 Col du Grand St-Bernard–Rom (I)
Town

Ollon
Distance

215 km
Duration

No information
Difference in height

3077 Metres
Difficulty

Medium