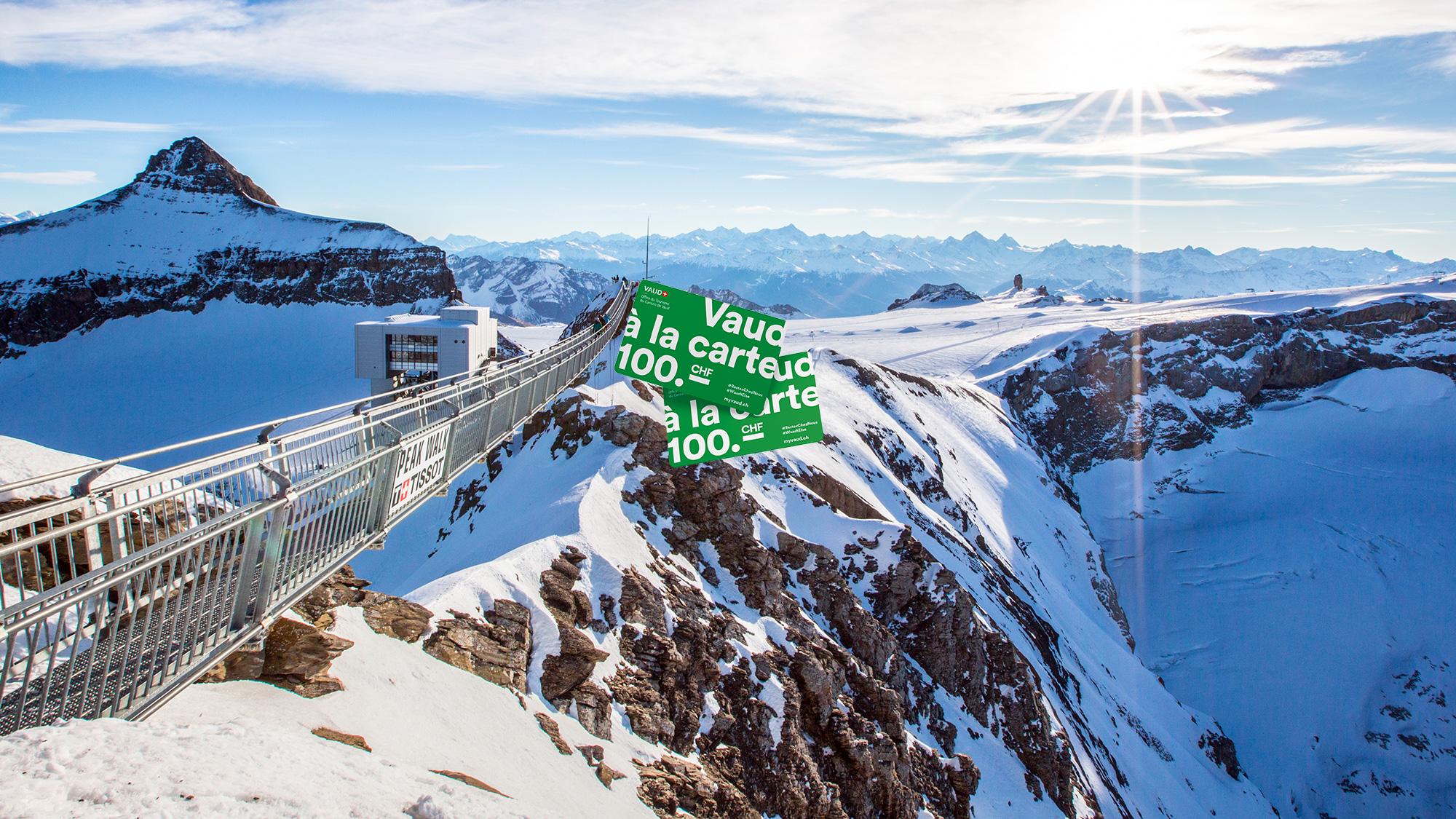 The canton of Vaud "A la carte"!
Receive a credit of CHF 100.- with the "Vaud à la carte" prepaid card when your stay in the canton of Vaud at least two consecutive hotel nights.
It's easy to receive this card. Fill out the form below and attach your booking confirmation of your stay which is between December 1, 2020 and April 18, 2021. This action is valid for each stay of two consecutive nights in the same hotel in the canton of Vaud.

For each room, you will receive a "Vaud à la carte" prepaid card worth CHF 100.- This card is valid at many restaurants, hotels, museums, animal parks, winemakers as well as for tourist transport and other Vaudois attractions.
In order to guarantee the delivery of your card, we kindly ask you to submitt your request at least 48 hours (week-days) before your arrival. Thank you for your nderstanding.