Unique in its diversity
History, art of living, nature and crafts: the region's fantastic features invite you on a discovery tour according to your mood and seasons.
Characterful nature, rich history, spa and gastronomy pleasures: all these features combine in Yverdon-les-Bains to form a unique destination. Located between Lake Neuchâtel and the Jura mountains, the second-largest town of the canton of Vaud, enjoys an exceptional setting that has inspired humans since the dawn of time.

Visitors to the region of Yverdon-les-Bains, be they athletes, gourmets, fans of culture or in search of relaxation, are carried away by the experiences they draw from a tasting, guided tour, hike, spa treatment or a day of winter skiing on the nearby slopes.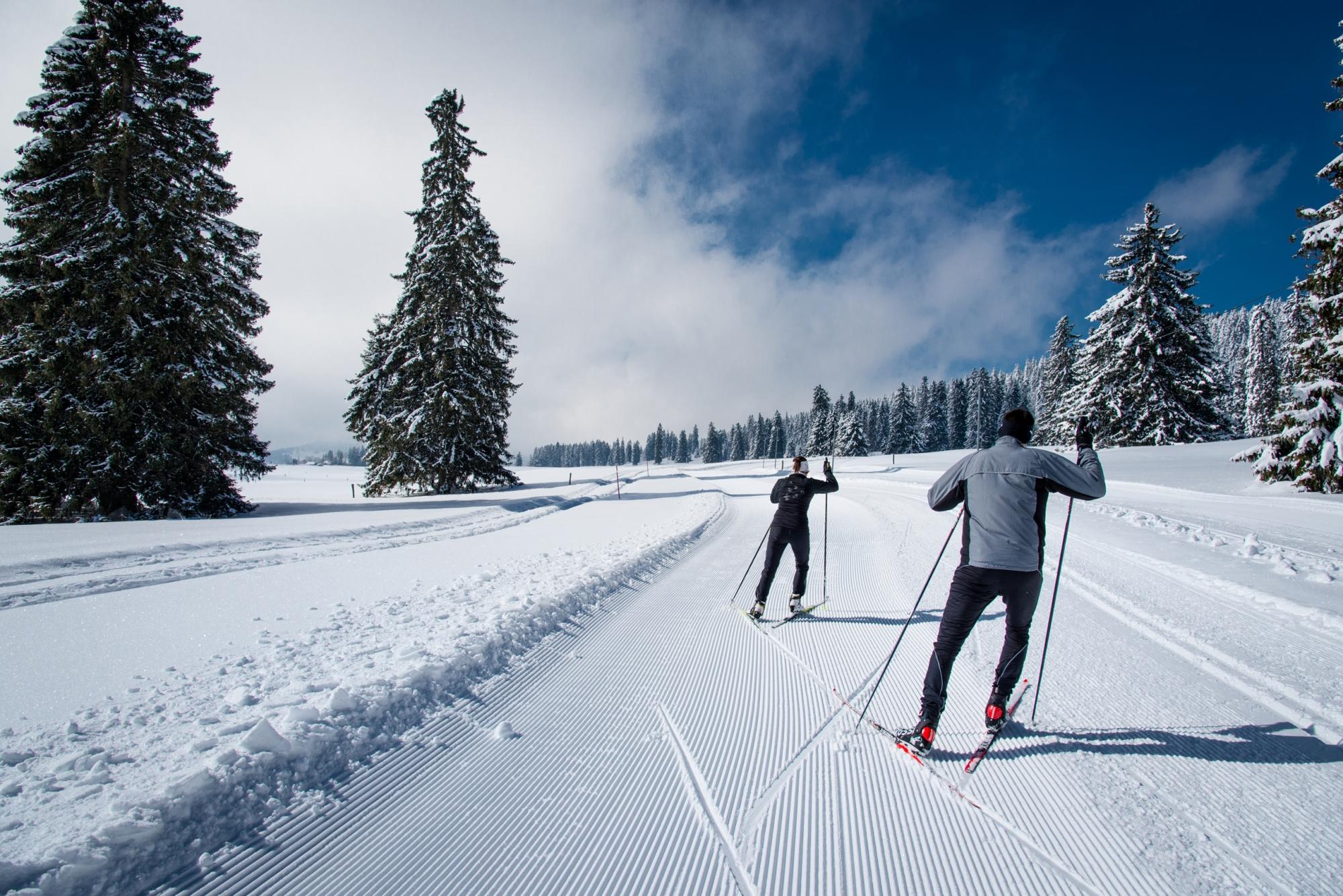 Ski slopes right outside the town
The nearby resort of Les Rasses provides a breath of pure air in winter on its ski slopes and snowshoeing and cross-country skiing tracks.
Enjoying a centuries-old tradition in the field of winter sports, the resort of Les Rasses keeps attracting regulars as well as visitors who are stunned to see a mountain atmosphere and a breathtaking view just a few minutes from Yverdon-les-Bains and Sainte-Croix. Located at an altitude of 1,150 and 1,606 m, the ski area includes nine ideal facilities for families, while cross-country skiers and showshoeing fans can explore more than 150 km of tracks.

Living history and varied museums
One-of-a-kind museums and historic monuments fascinate culture buffs as well as neophytes.
The region of Yverdon-les-Bains is a land of culture and tells a thousand and one tales. Starting with its own, in the beautiful abbey of Romainmôtier, the castle of Grandson on the shores of Lake Neuchâtel, its Roman mosaics in Orbe and in one of Switzerland's most ancient museums in the castle of Yverdon-les-Bains. On the more unusual side and unique in Europe is the Maison d'Ailleurs (House of Elsewhere), which tells the story of science-fiction and extraordinary journeys, while the crafts typical of this region are exhibited in Sainte-Croix and Vallorbe.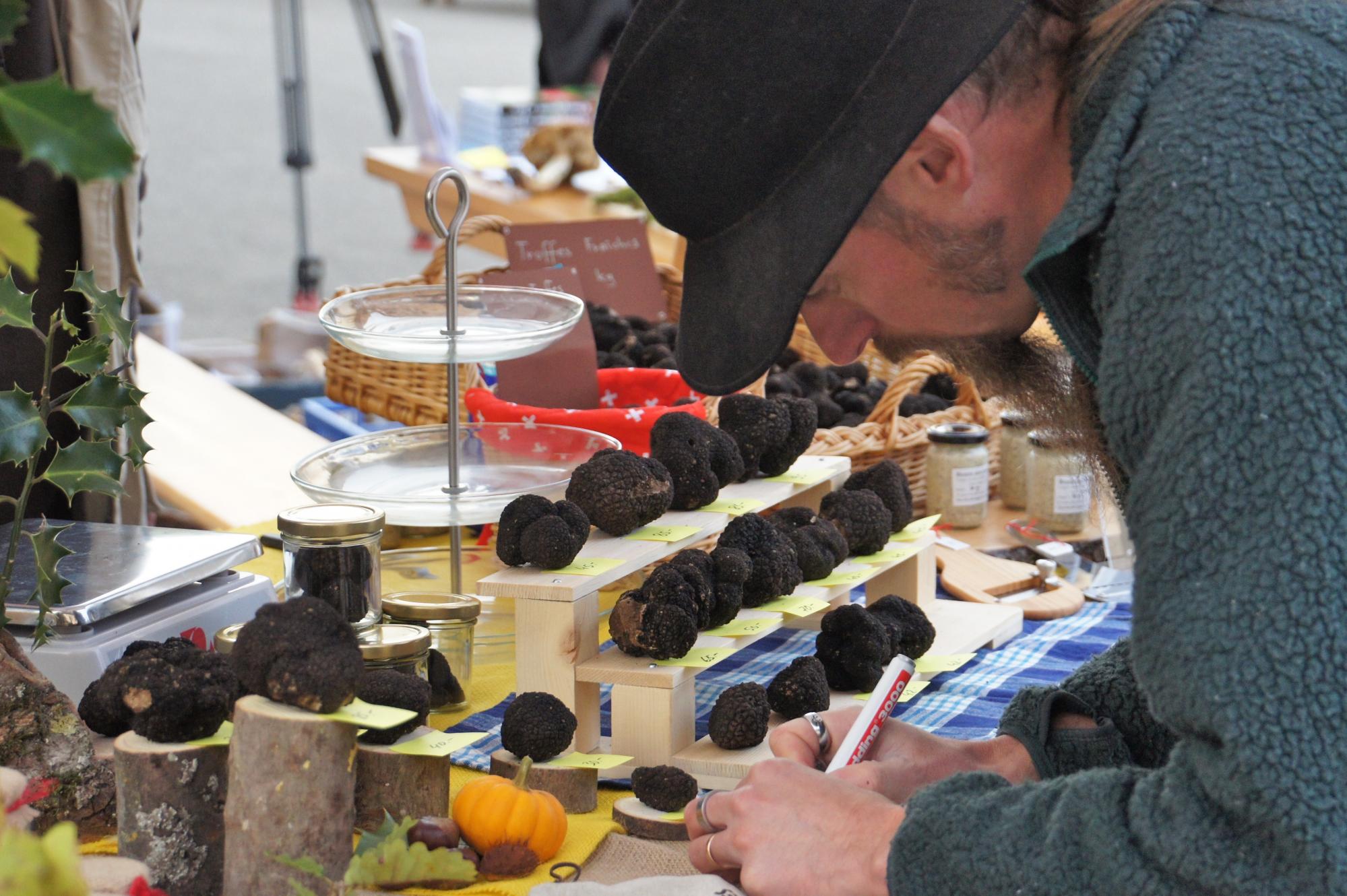 © Marché aux truffes de Bonvillars
Restaurants, relaxation and good wine
A programme that attracts more than one gourmet to this region of spas, wines and terroir.
In Roman times, Yverdon-les-Bains was already popular for its hot-water spa. Wine and good food must have put a finishing touch to those relaxing days even then. Today, the terroir products combined with the excellent wines of the AOC vineyards of Bonvillars and Côtes de l'Orbe offer a welcome meal after a rejuvenating day spent at the spa centre of Yverdon-les-Bains. Since the creation of its famous October market in Bonvillars, the region has also been known for its exquisite and tasty truffles.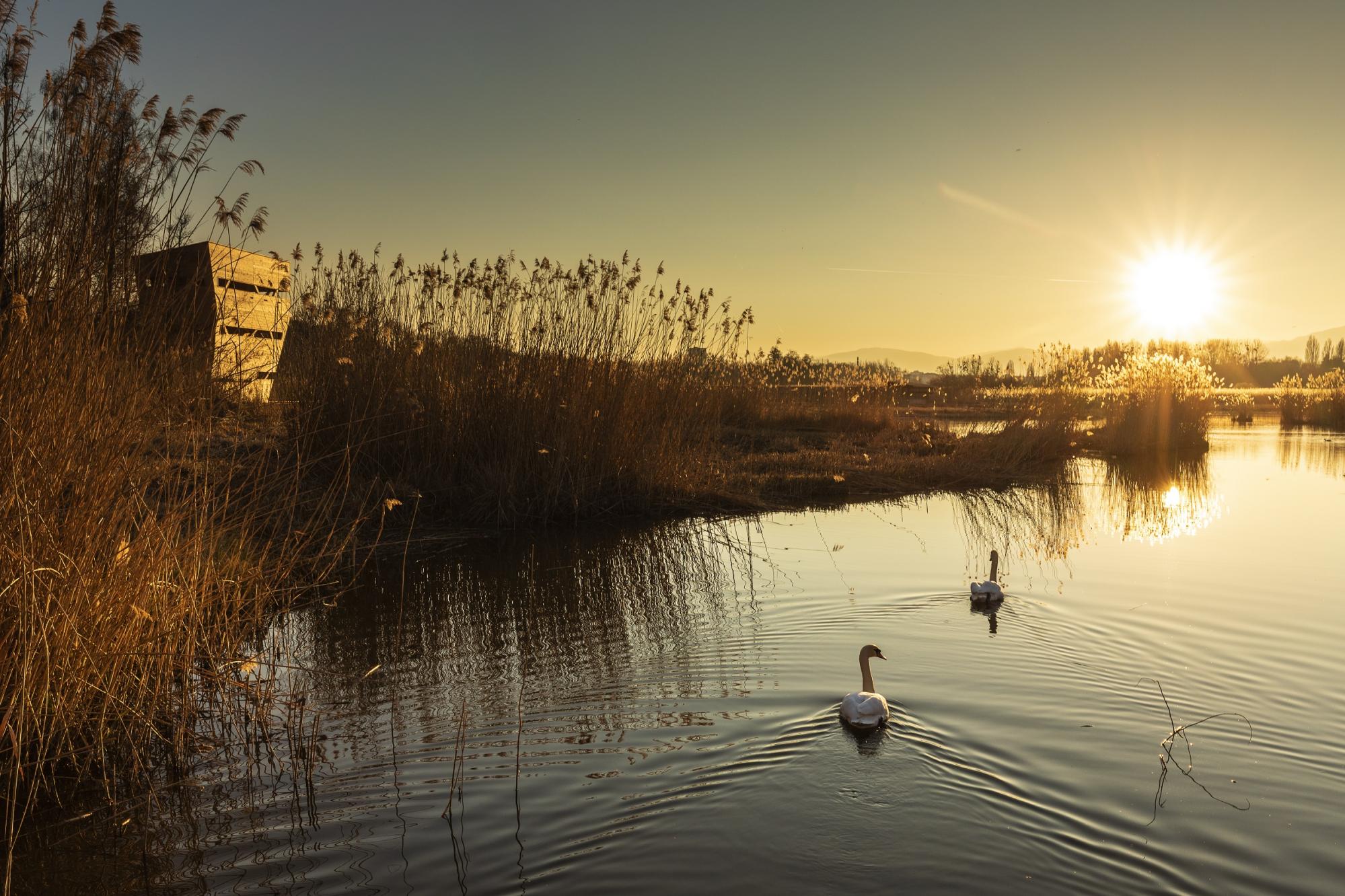 Nature unveils its treasures
The Jura mountains and Lake Neuchâtel seem to have joined together to offer their most beautiful treasures to the region of Yverdon-les-Bains.
Fragile fauna and flora in the marshes, impressive labyrinths and water courses in a unique network of caves, animals in semi-freedom in close proximity to visitors, beaches that appear almost Mediterranean... The region is blessed by the gods and lets nature lovers enjoy all its treasures. During a hike, a sightseeing visit or a swim, guests enjoy a moment out of time in a magnificent scenery. Hikers are even more attentive to the sometimes almost invisible treasures that nature has to offer.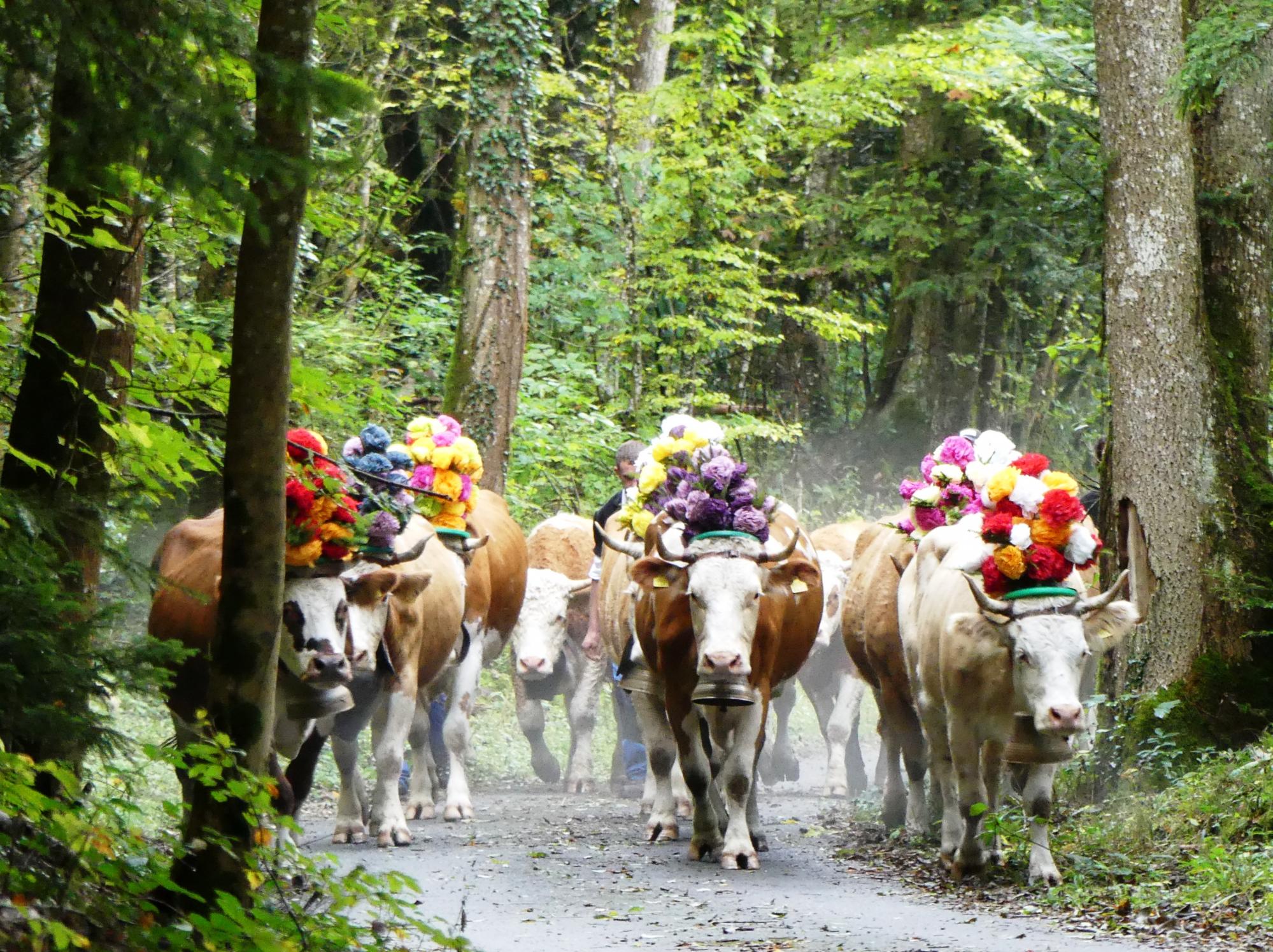 Traditions and creations
The region is fond of its many celebrations, while Yverdon-les-Bains organises highly popular lavish shows.
To bring its traditions alive, the region perpetuates secular celebrations that delight visitors of all ages and from all backgrounds. Gastronomy is often the focus of celebrations, be they at markets or on gourmet walks. Among all these historical celebrations, the city of Yverdon-les-Bains stands out as the canton of Vaud's creative and innovative town. The technologies presented at Numerik Games and the multidisciplinary artistic performances at the Castum also encounter a growing success.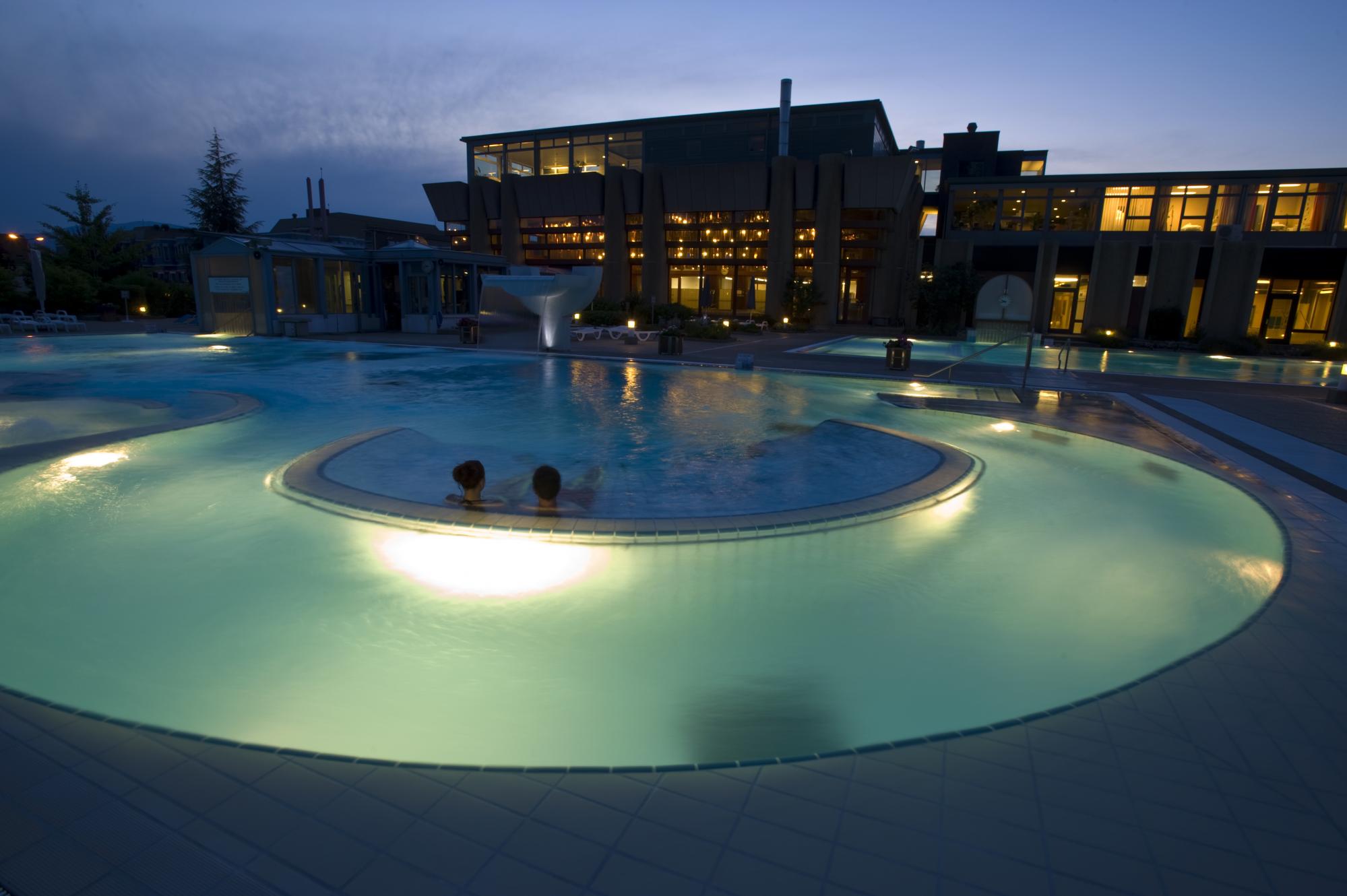 Yverdon-les-Bains Région
At the crossroads of Lausanne and Berne, just an hour from Geneva airport, the Yverdon-les-Bains region is a true energy reserve at the heart of a dynamic region. Excellent business tourism facilities are on hand for those seeking variety and inspiration.
To the South of Lake Neuchâtel and the Jurassic Mountains, the Yverdon-les-Bains region enjoys all the charisma of this exceptional natural environment. The landscapes stimulate creativity and reflection especially for enterprises who are opting in increasing numbers to organise corporate outings and conferences in the region.

The second largest town in the Canton of Vaud, Yverdon-les-Bains, allies culture with great accommodation and leisure facilities at its thermal spa, dating back to the Roman era.

In the town, by the lake or in the countryside, original sites and heritage buildings for organizing your seminars, receptions or team-building activities.
The countryside and vineyards of the Côtes de l'Orbe and Bonvillars supply local produce and excellent wines. The flavours and know-how add a gourmet touch to all types of event.