Vallée de Joux, time to live
Do you know a land out of time that is the cradle of the Swiss watchmaking industry? Close to the cities but far off the beaten track? Intimist but offering wide open spaces? Let us introduce you to Vallée de Joux!
Combined, these differences create inimitable beauty: Vallée de Joux. Just like the opposite ends of a magnet, these differences generate a stimulating and tangible energy. In the heart of the Regional Nature Park of the Vaudois Jura, be inspired and recharge your batteries around the Lakes of Joux and Brenet, as well as in the huge Risoud forest. This strong yet fragile natural setting will have many other surprises in store for you.

Just like you, sportspeople, artisans, terroir producers and reputed watchmakers drew their inspiration from this land. Follow in their footsteps and experience unforgettable moments.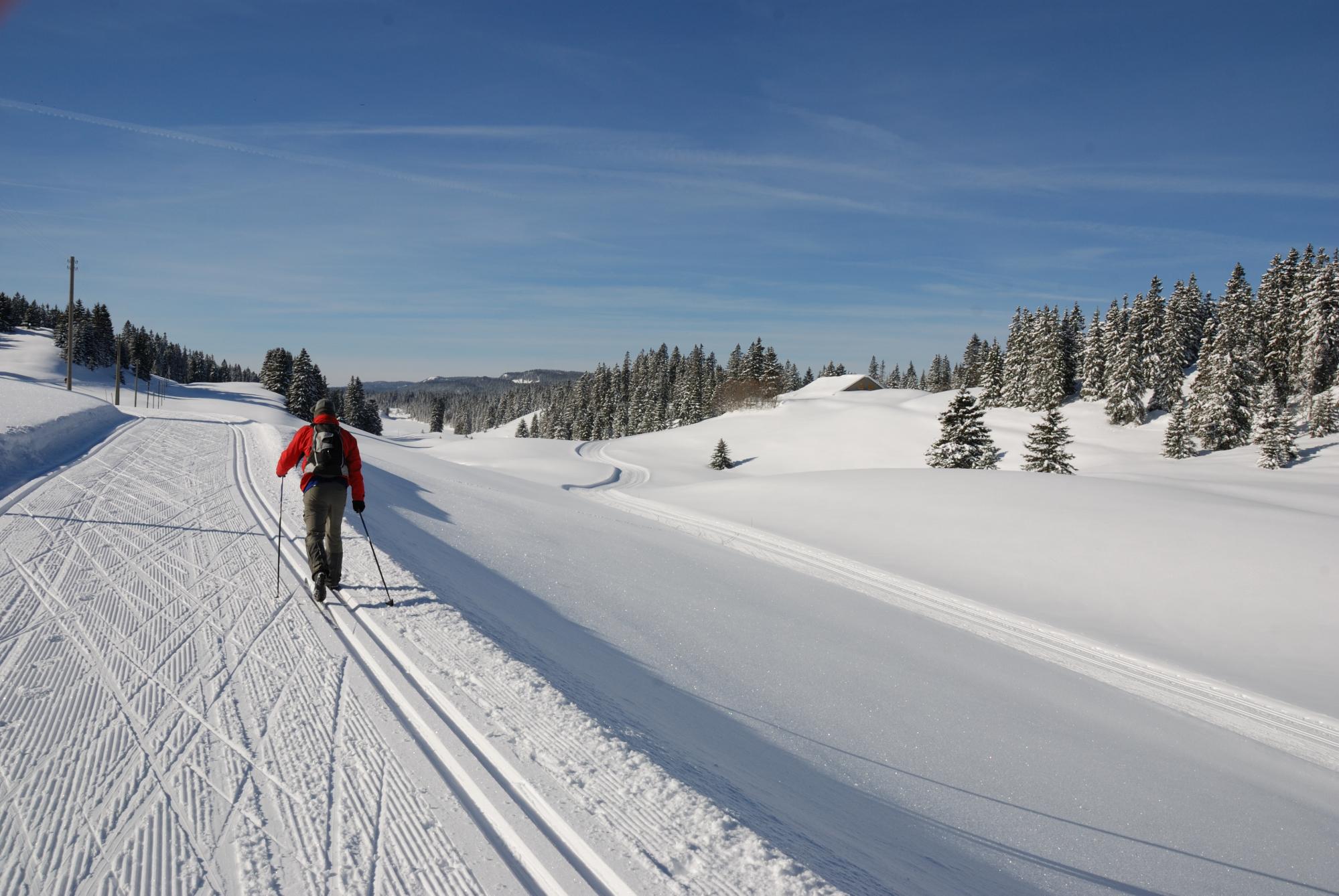 The Swiss Great North
From the first snowfalls, the natural setting of Vallée de Joux is perfect for Nordic sports whereas Joux Lake turns into an ice rink.
Even though there are a few downhill ski slopes, Vallée de Joux privileges soft winter sports at one with nature. The preserved and pristine environment delights fans of cross-country skiing and snowshoeing. Fans of downhill skiing enjoy this scenery during their day outings – and at night for even more sensations. Ice skaters monitor the periods of very cold weather because this is when Joux Lake turns into Europe's largest natural "ice rink".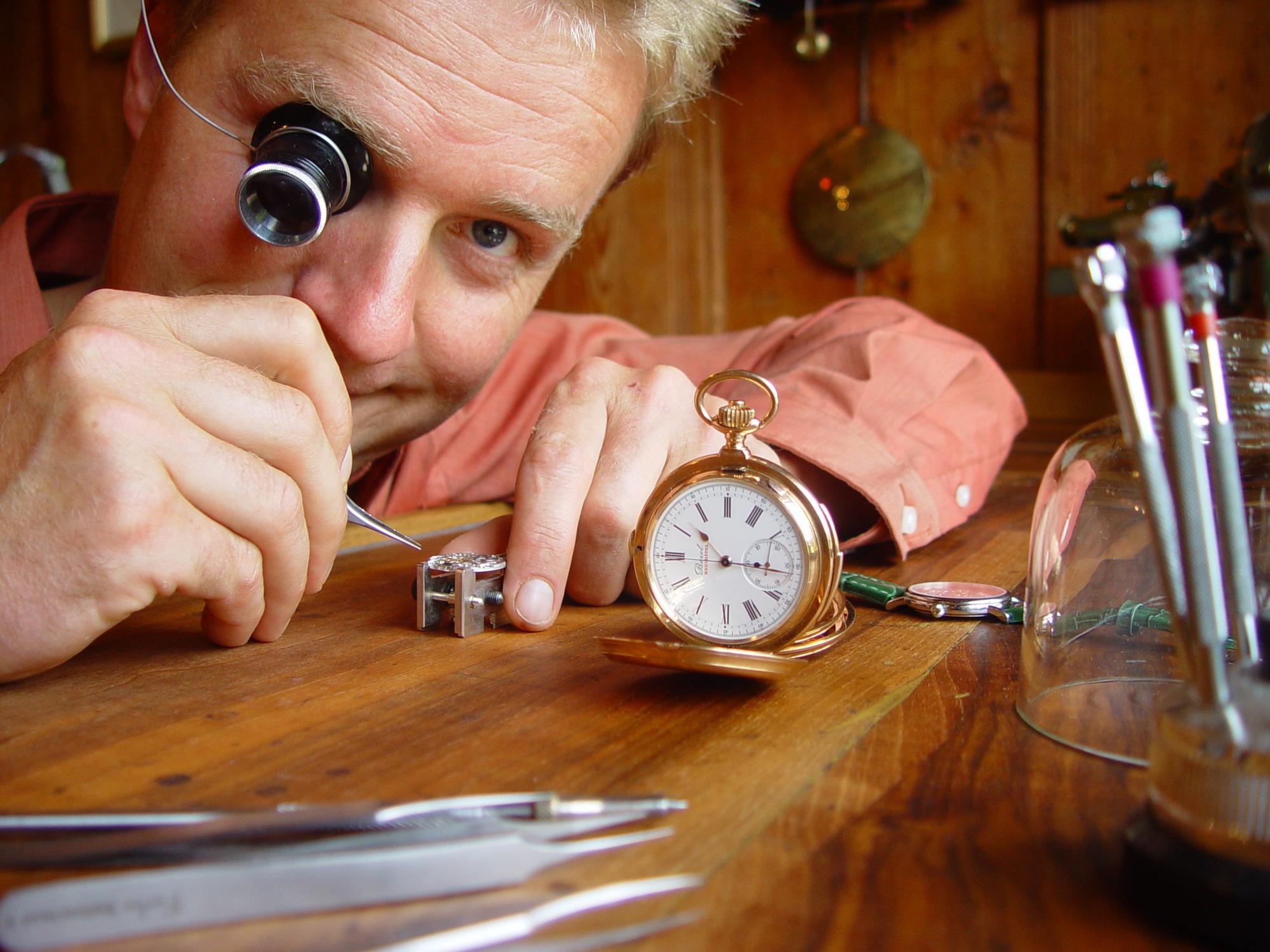 Fine Watchmaking industry and land of terroirs
Several sites exhibit the history of Vallée de Joux and watchmaking, an industry that originated in this region.
The development of Vallée de Joux is closely linked to the creation of the watchmaking sector in the region. Discover these stories in several museums.

Vallée de Joux even offers a workshop where you can try your hand at making a Swiss watch. Apart from this emblematic and flourishing industry, the region is committed to its heritage and terroir products such as Vacherin Mont-d'Or with a protected designation of origin (PDO) and its own museum.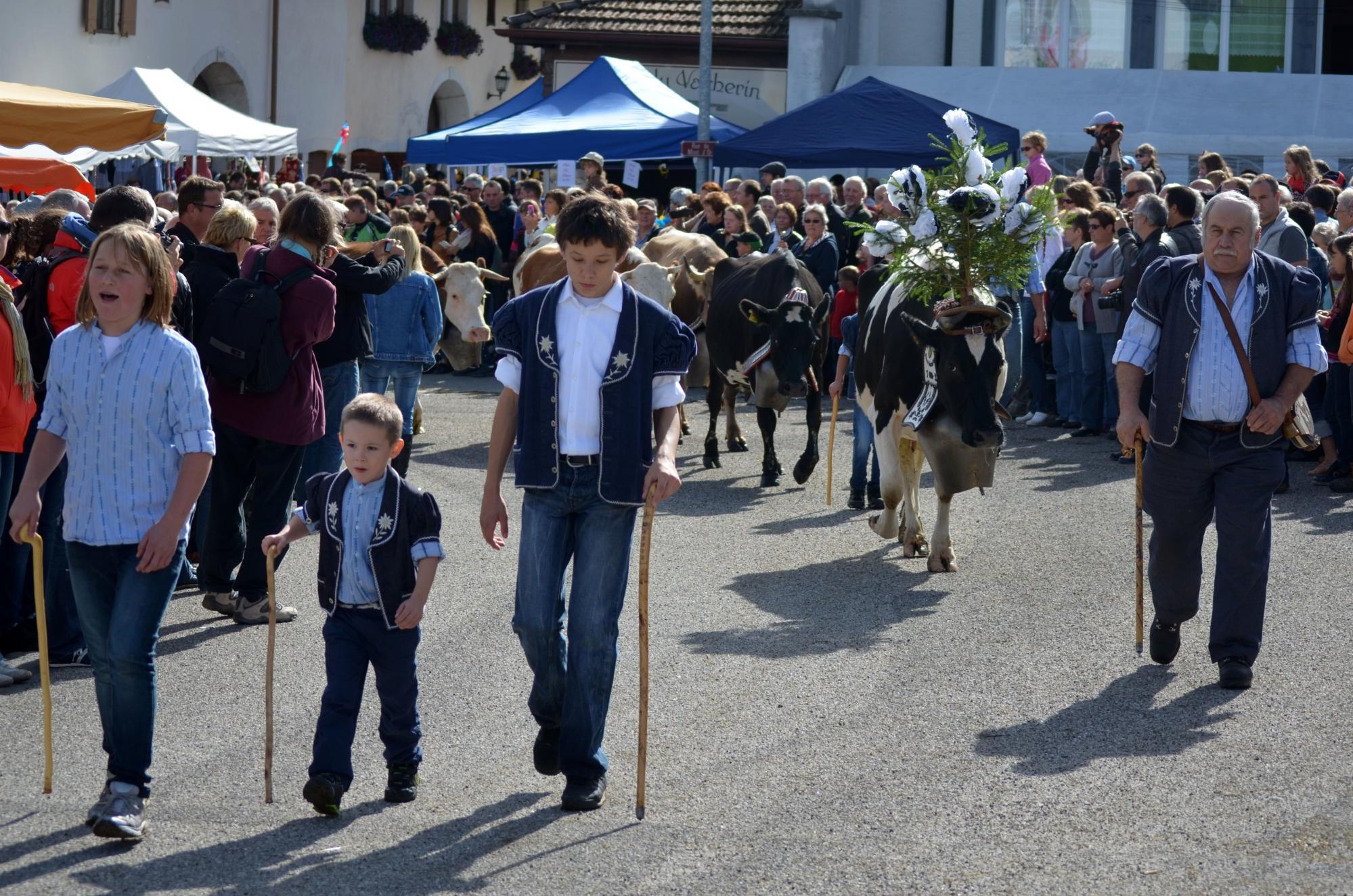 Celebration of sports and traditions
Several competitions and sports events are organised in Vallée de Joux such as the must-attend Vacherin Mont-d'Or (PDO) festival.
Several jogging and cycling competitions take place directly on the shores of the lakes of Joux and Brenet. As soon as the weather warms up, competitions take place on the lakeshores such as Xterra Switzerland and the International Vallée de Joux triathlon. The slowUp event also focuses on sport but without competition. It attracts many participants who enjoy the car-free roads for a day. The famous Vacherin Mont-d'Or celebration takes place in September in honour of traditions and terroir products.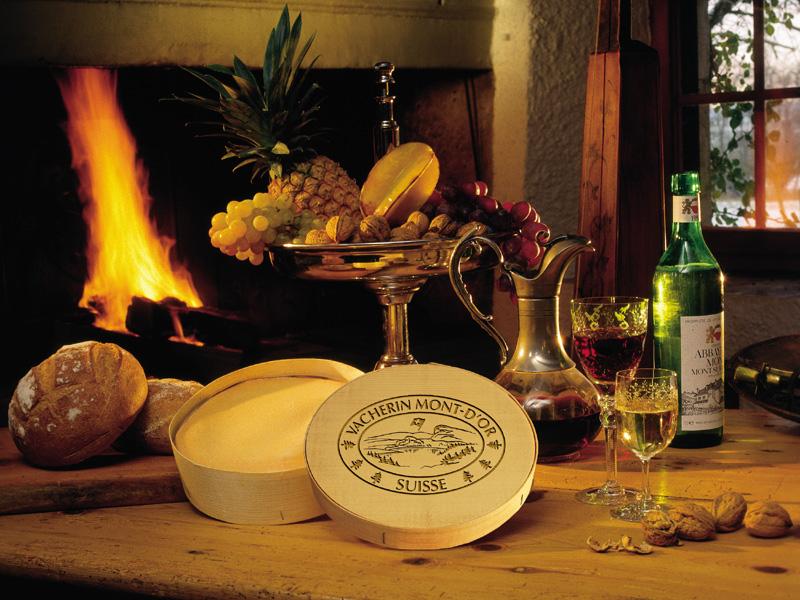 Paced by the lake and the mountain pastures
The art of living in Vallée de Joux goes hand in hand with its lakes and mountain pastures, with Vacherin Mont-d'Or PDO topping the list.
Fish from the lake enjoyed on a terrace on the lakeshores or traditional dishes in an Alpine chalet: the menus of Vallée de Joux are varied and mouth-watering. All these meals have one thing in common: Vaudois wines. Although there are no vineyards in the valley, several good vintages are produced just a few miles away. Digestion requires some relaxation. So the spa of the Sports Centre of Vallée de Joux complete with a sauna, a hammam and an outdoor Jacuzzi is just the right thing to do next.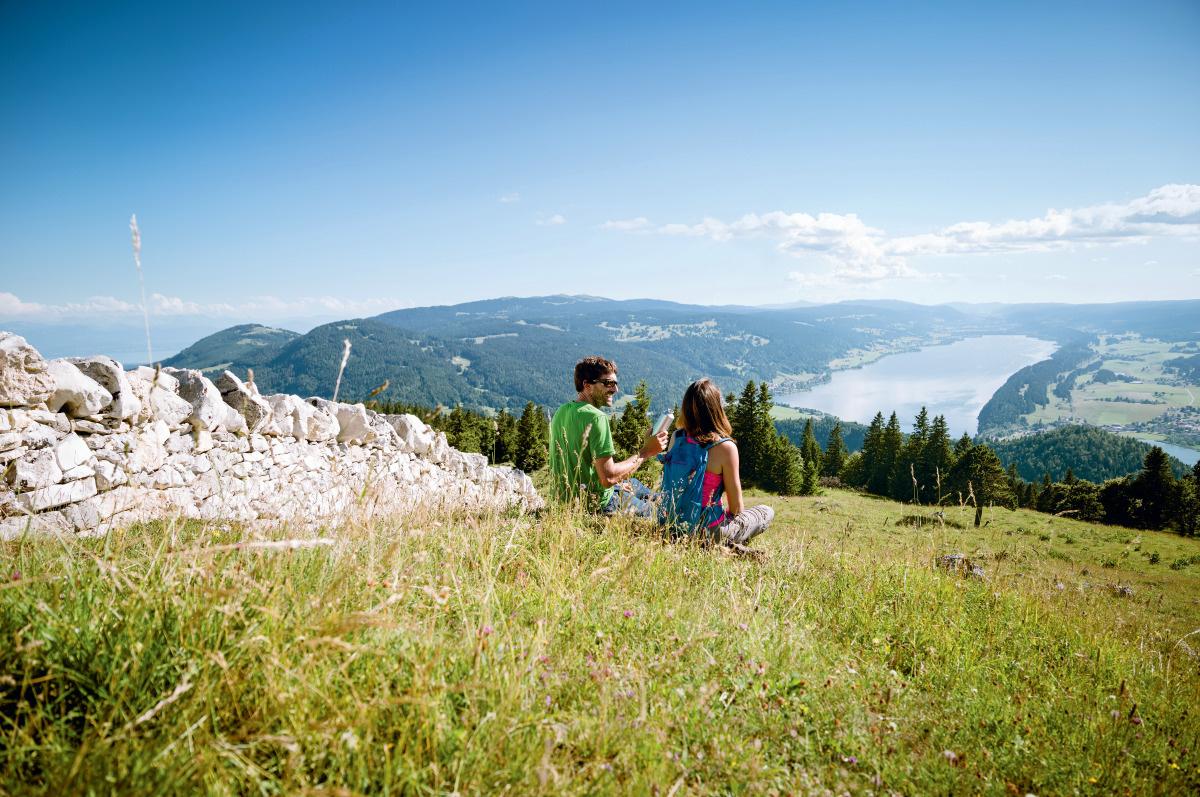 © D.CARLIER / davidcarlierphotography.com
Beautiful lakes and wide open spaces
With its lakes, forests and preserved wide open spaces, Vallée de Joux resembles the Far North and attracts many hikers and athletes.
The largest forest of Europe, the largest lake in the Jura chain: nature beats records here, which incites sportspeople to surpass themselves in turn. The lakes are an invitation to practise water sports, while the marked paths attract joggers and mountain bikers. As a more relaxed and contemplative activity, hiking invites you to explore Dent de Vaulion and Mont-Tendre. The Vaudois Jura Park offers workshops and guided walks that explain the scenery shaped by dry-stone walls.