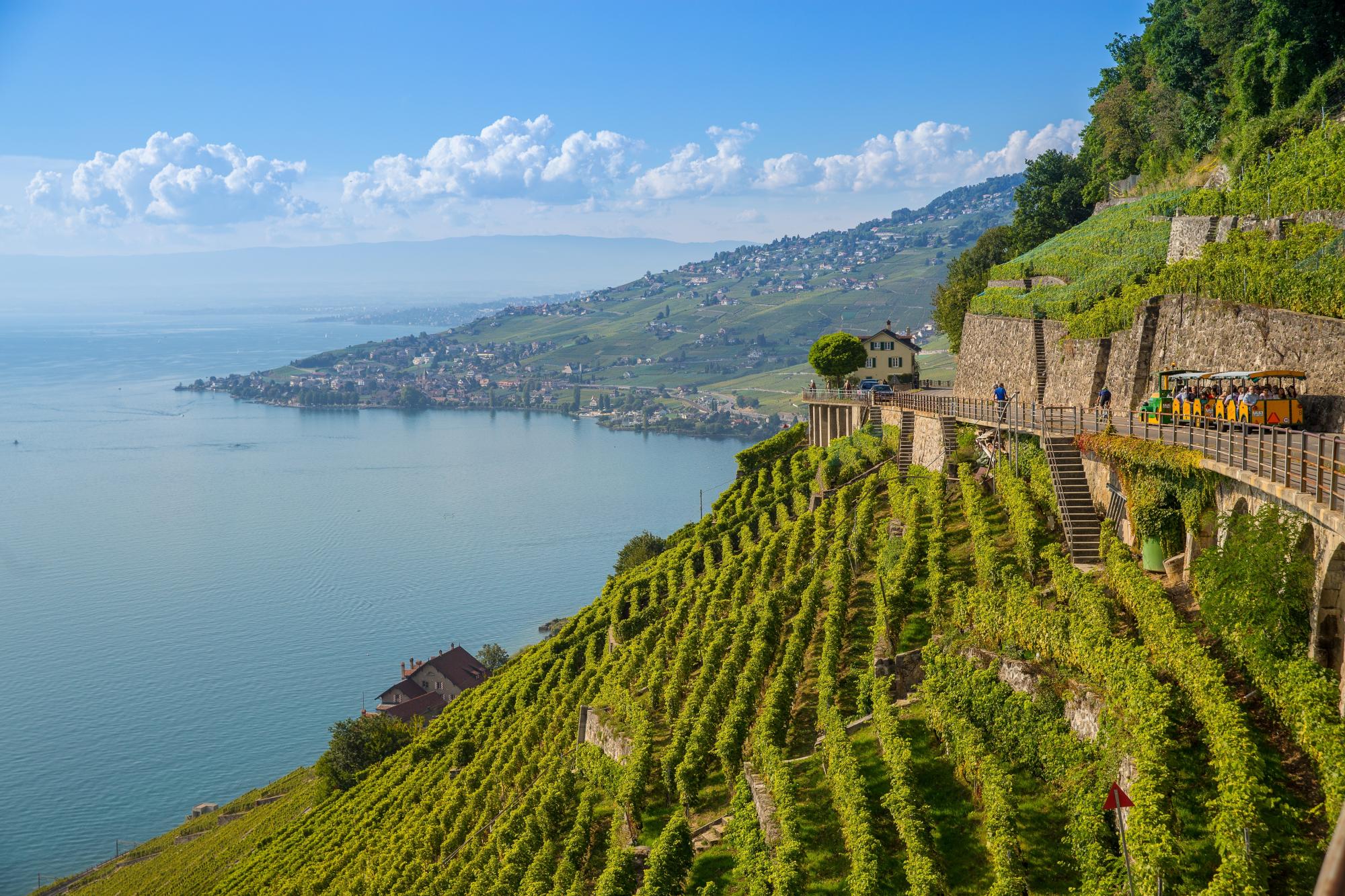 Lavaux UNESCO
Terraced vineyards
Land of inspiration and heritage classified by UNESCO
Spoilt by nature, Lavaux is one of Switzerland's most beautiful regions among other historic, scientific, sport, winetouristic and even artistic attractions.
Lavaux owes its splendour to the decline of the Rhone glacier and the Cistercian monks who, in the 12th century, built miles of walls and terraces that are carefully maintained by today's winegrowers. These craftspeople produce excellent wines that ripen thanks to three sources of heat: the sun, the reverberation of Lake Geneva and the heat given out by the stone walls at night. Visiting gourmets are delighted to taste the Chasselas, Pinot Noir and other grape varieties certified by three AOC (Appellations d'Origine Contrôlées) labels: Lavaux, Dézaley and Calamin.

Before being recognised by UNESCO in 2007, this harmony between man and nature already enchanted contemplative walkers and inspired artists.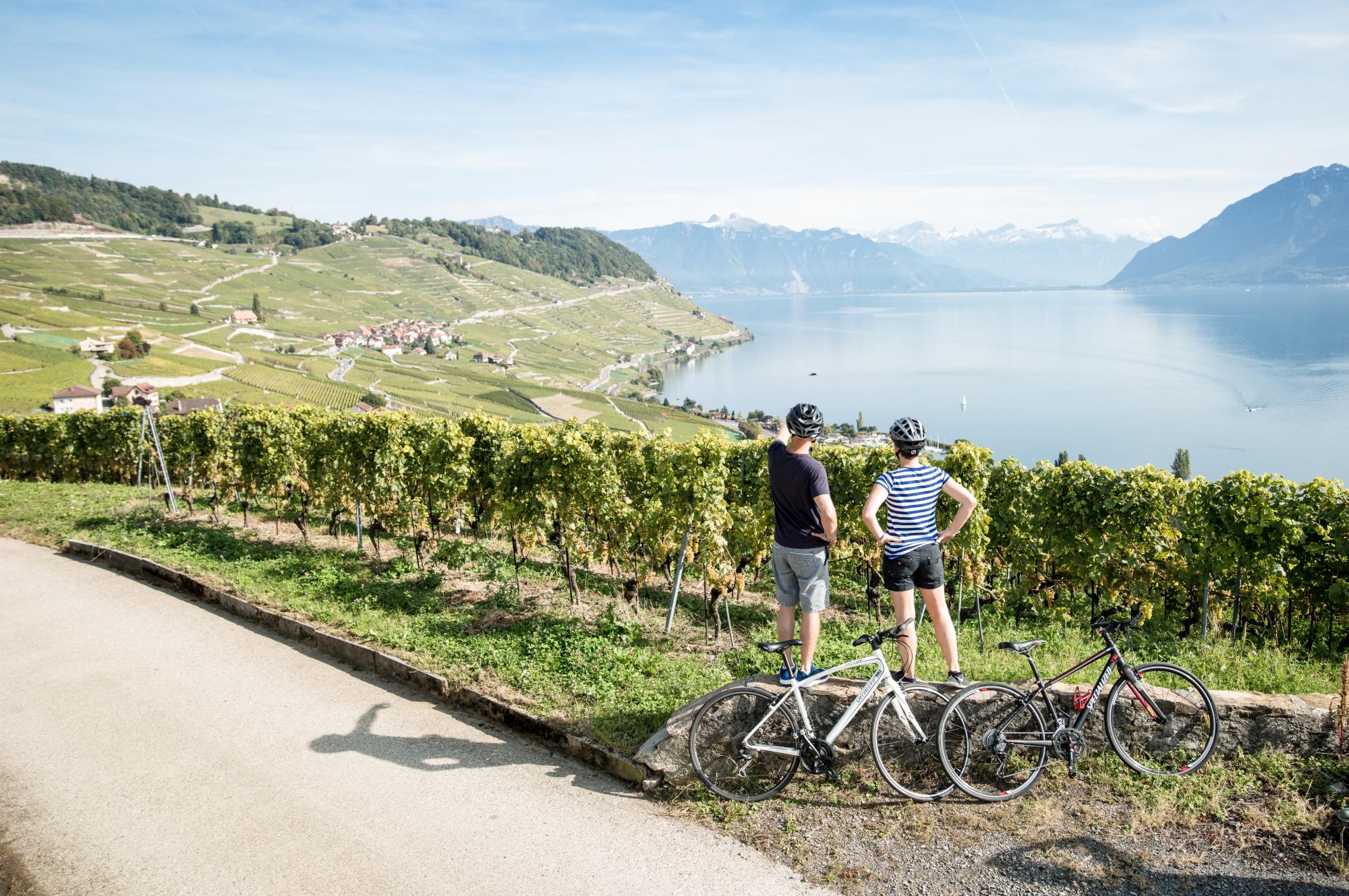 Marked footpaths and cycle routes
Created by nature, shaped by man: Lavaux offers fans of outdoor activities ways to recharge their batteries according to their preferences.
Crisscrossed by routes that lend themselves to walking or cycling, the terraced vineyards of Lavaux invite sport fans to spend their energy in an exceptional setting. Visitors who prefer instructive walking follow a guide in this UNESCO-classified region and then continue to the alleys of secular villages such as St-Saphorin. Comfort and discovery are guaranteed by bucolic means of transportation on land or water.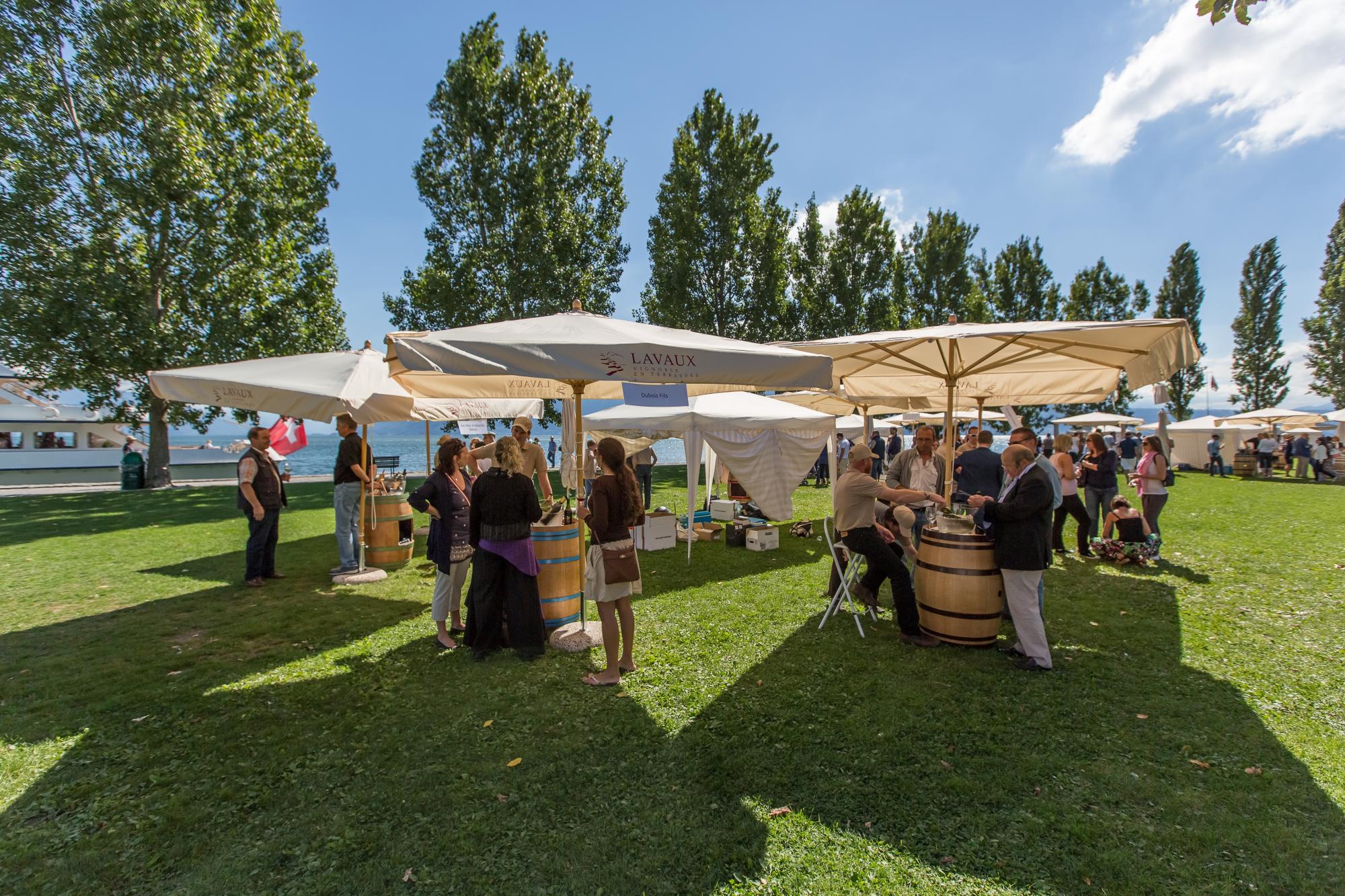 © Vincent Bailly - www.bailly-photo.ch
Lavaux art de vivre
What better way for a wine fan than taste a vintage wine while admiring the beauty of the vineyards the same wine comes from?
Lavaux winemakers welcome wine tourists with special tasting spaces, picturesque accommodation and terroir meals or simply by describing their passion to visitors won are over in advance. Curious gourmets learn all about the secrets surrounding winegrowing in this UNESCO-classified region and about legendary Lavaux grape varieties such as the king grape Chasselas, a dry white wine widely appreciated for aperitifs or as an accompaniment for local cheeses and fish from Lake Geneva.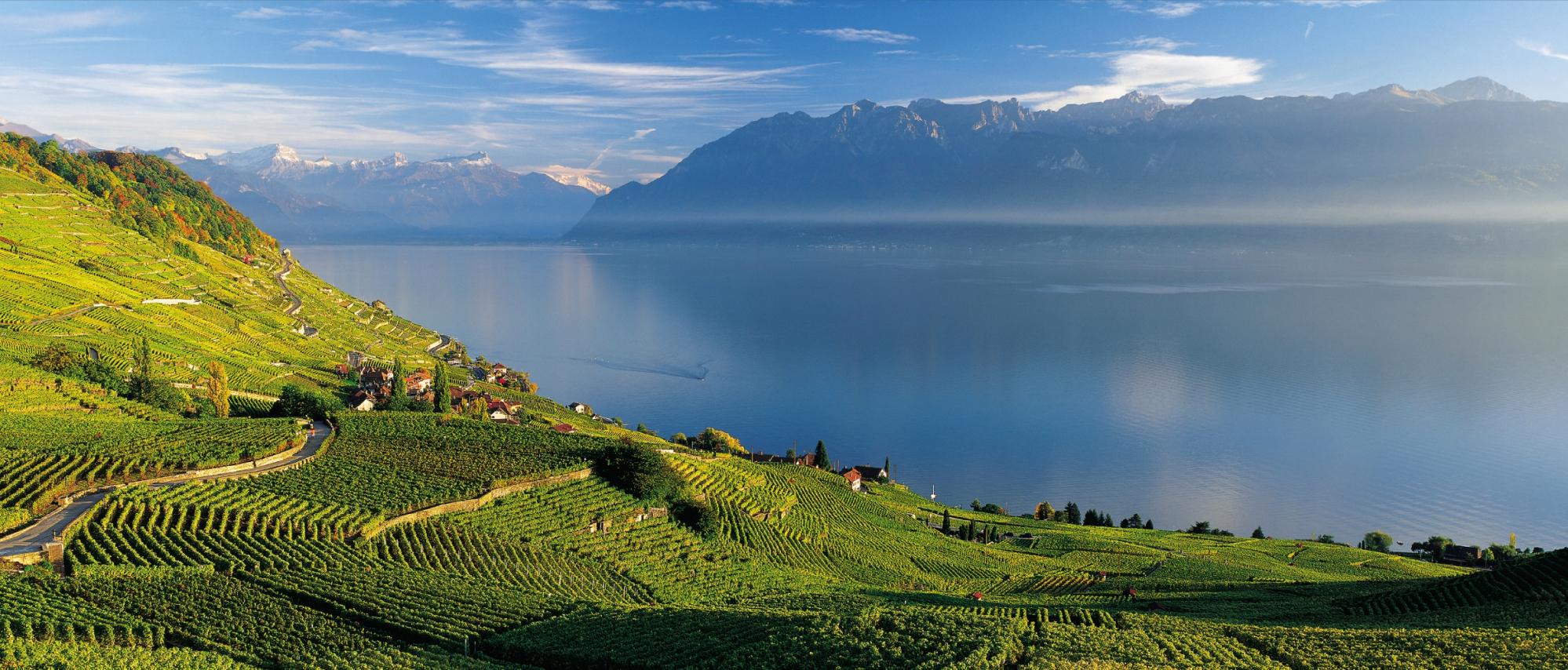 The winegrowing traditions in Lavaux
As a region of terroir and tradition, Lavaux has been recognised by UNESCO, not only for its beauty and the quality of its wines, but also for the harmony between man and nature, as well as for its long history.
Specialized guides and passionate winemakers put themselves at the disposal of visitors to tell them everything about this exceptional and unique region in Switzerland. Learn about the specificity of the soil shaped thousands of years ago, the difficulties of the work performed manually in the terraced vineyards, the virtues of the indigenous grape varieties and the authentic places that allow you to appreciate them in a convivial and friendly setting.